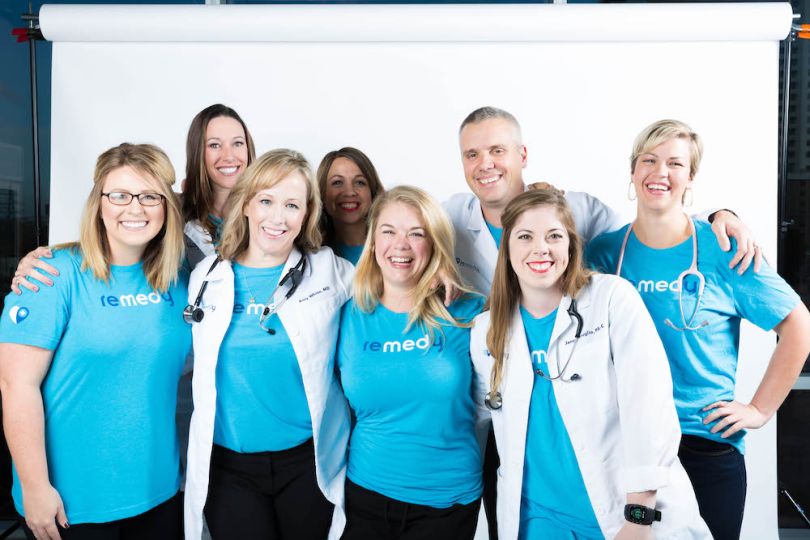 Remedy, a company hoping to cure patients from bloated ER bills and lengthy wait times, announced today that it has just raised $10 million to advance its cause.
Founded in 2015 by a former ER doctor, Remedy set out to help people cut down on unnecessary emergency room visits. In fact, 71 percent of ER patients are treated for conditions that could've been handled at non-emergency facilities, according to a study by Truven. Those visits not only require a lengthy time commitment for patients but often come with a hefty bill attached. 
To solve that dilemma, Remedy provides a telemedicine platform that combines traditional and virtual care options. Through the platform, patients can connect with a doctor in less than 15 minutes via video chat to discuss a medical issue at a lower cost than a visit to the ER would likely be. If necessary, patients can also schedule a same-day at-home visit or set an appointment at Remedy's walk-in clinic. 
An average ER visit in Texas costs between $1,200 and $1,500, said Justin Jacksha, Remedy's COO. With insurance, a video chat on Remedy is free and a home visit costs $49.
We can drive telemedicine adoption because people know they have that safety net."
That hybrid approach has been the key to its success, as most people have been slow to adopt solely telemedicine care despite the cost advantages, Justin Jacksha, Remedy's COO, told Built In. 
"We can drive telemedicine adoption because people know they have that safety net," via the option of seeing someone face-to-face, Jacksha said. 
The company currently serves patients in Texas and California. The platform has expanded to include 24/7 access to nurse triage and lab test visits in Austin, and telemedicine statewide. 
The Series A funding round will enable Remedy to support its platform and scale its teams. The company plans to grow its business development and technology teams. Santé Ventures, a healthcare and life sciences-focused investment firm, led the round.
The firm's knowledge on healthcare made them a perfect match for Remedy, Remedy's founder and CEO Dr. Jeremy Gabrysch said in a statement. 
"We instantly connected with Santé's values," Gabrysch said. "The relationships and expertise Santé brings as physicians, former chief executives of large healthcare systems and early and steadfast investors in companies that are revolutionizing healthcare is invaluable. More than anything, we share a passion for better quality and access for patients."
As part of the deal, Santé Ventures managing directors, Dr. Joe Cunningham and Doug French, will join Remedy's board.