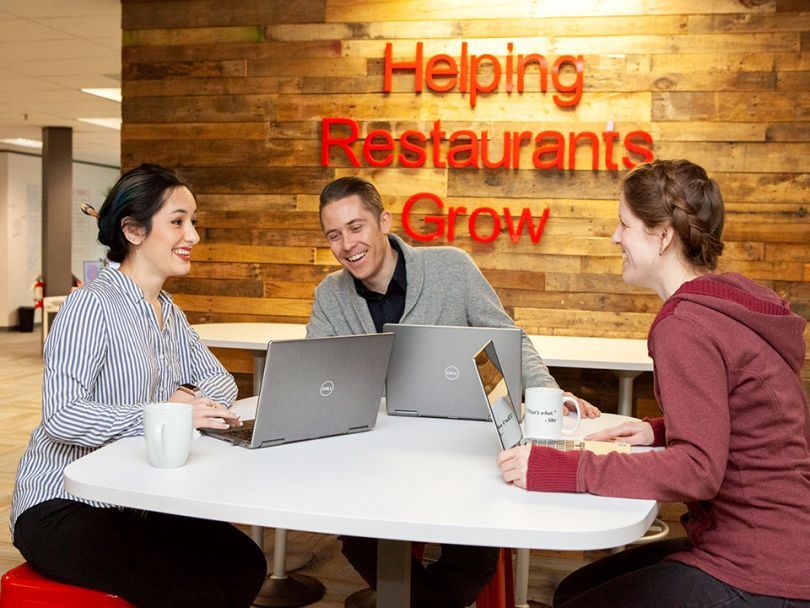 Restaurant management can get heated, between handling payroll, projecting growth and monitoring daily food costs.
Restaurant365 helps restaurateurs scale and foster long-term growth with its all-in-one management software. The cloud-based software consolidates all accounting information, controls food costs by creating reports on inventory and scheduling and can predict sales based on previous history.
Restaurant365 also brings scalability to franchise owners, offering tools for comparing the performance in various locations and automating invoices upon approval.
Based in Irvine, CA, but with a major office in Austin, this software company works with more than 10,000 restaurants, and is currently in its third year of doubled growth. 
That growth has helped Restaurant365 capture the attention of investors. The company has raised $88 million in its Series C to expand its software and team.
Talent Acquisition Specialist, Megan Bay, told Built that Restaurant365 expects to keep growing their Austin office. "Austin is such a fun, vibrant, innovative city to be in right now. The city is attracting top talent and we are reaping the benefits. There is so much intelligence in one space."
Restaurant365 currently has 140 employees sitting in Austin and hopes to hire in sales, customer success and more.
ICONIQ Capital led the round, and the firm's founding partner, Will Griffith, is joining Restaurant365's board as part of the deal.