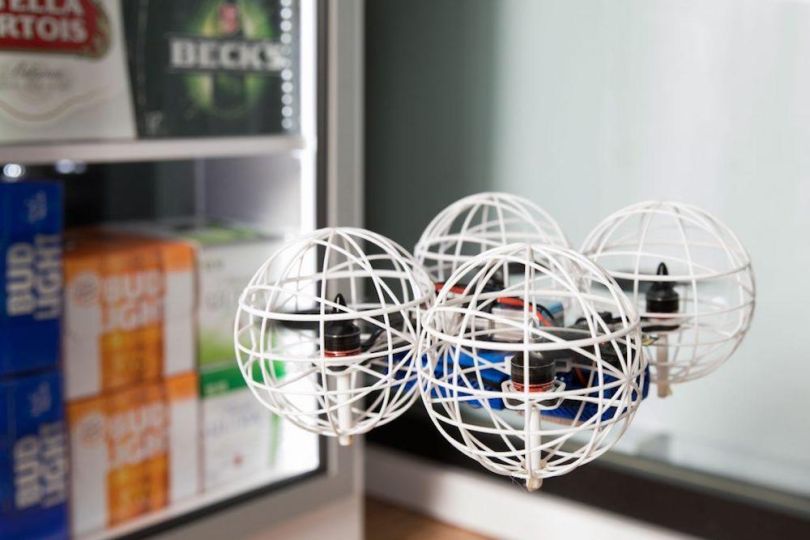 Drones in aisle three.
Pensa Systems is combining drones, computer vision and artificial intelligence to solve retail's $1 trillion problem — stockouts. The company has created a system that allows drones to monitor shelves and alert retailers in real time when a product on the shelf is out of stock. This helps retailers plan accordingly and minimize the amount of time a product is not on the shelf.
Pensa Systems just announced that it raised another $10 million in seed funding, bringing the company's total funding to $17.2 million. This new investment will help Pensa deploy its drone system to more retailers.
"It is now clear that the combination of AI and vision technology will have an enormous impact on retail store operations," James McCann, who was recently appointed to Pensa's advisory board, said in a statement. "Having looked at the different startups in this area, I believe that Pensa's combination of industry leading accuracy and much lower capex requirement will make them the winning options for most retailers."
Pensa Systems debuted its technology in January 2019. Since then it has initiated pilot programs with retailers including Anheuser-Busch InBev. In these programs, Pensa Systems was able to spot stockouts with 40 percent more accuracy than traditional methods.
"In my career at McKinsey, I worked closely with the world's leading retailers on various strategies to improve store operations. I've never seen anything that comes close to Pensa's shelf inventory approach," David Ritter, Leader of Retail Operations at McKinsey & Company, said in a statement. " Combining AI, computer vision and drones to automate delivery of actionable data — it's a game changer for brands and retailers alike."