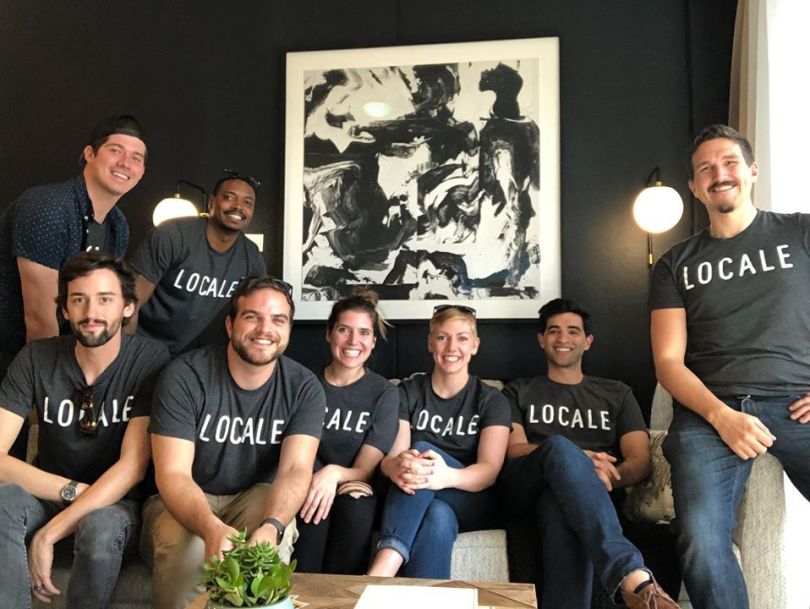 Apartment short-term rental startup Locale just announced it raised $11 million in a Series A funding round. This brings the company's total funding to $14 million since it was founded in 2016.
Locale partners with the owners and developers of high-end apartment buildings to turn their units into hotel-style rentals. The company gives travelers access to hundreds of properties across seven cities, including Austin, Dallas, San Francisco and Minneapolis.
The hospitality startup scene has been booming ever since Airbnb became a household name. Now, a wave of newer companies like Locale and The Guild — both of which are headquartered in Austin — is also looking to lease furnished apartments as hotel alternatives.
Despite the competition, Locale appears to be growing.
Locale says its revenue is up 200 percent year over year and this new funding will help Locale expand its footprint to include new cities like Charleston and Denver, where launches are already in the works. The company is also looking to build out its current digital product features, enhance its in-room offerings and hire across multiple teams.
"This year has been an exciting one of expansion for Locale — from the number of cities which we are located to the number of guests we've served," Locale CEO Nitesh Gandhi said in a statement.
"It's been an important stepping stone in achieving our ambition to create the leading modern apartment hotel brand," Gandhi added. "This latest round of funding, together with our invaluable real estate and brand partnerships, will help Locale's continued growth, which include a number of full-building deals currently in development that will allow travelers to experience Locale's artfully curated approach to hospitality in a complete environment."