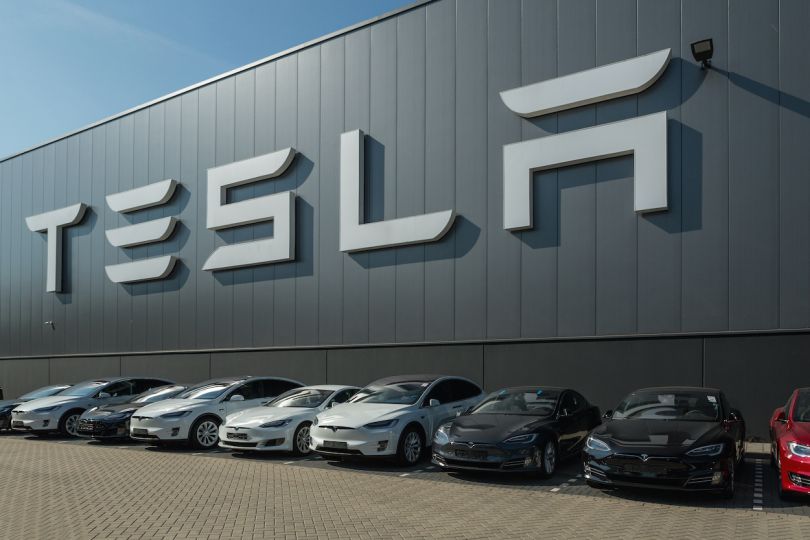 Austin is one step closer to becoming the next location for a Tesla gigafactory, with Travis County commissioners voting five to four in favor of an incentives agreement that could save the electric car company millions of dollars over the next decade.
Rumors that Tesla was eyeing Austin as the location for its next assembly plant started swirling in February when CEO Elon Musk fired off some cryptic tweets. Then, company leadership unveiled its official pitch for an Austin gigafactory at a public hearing last month.
The incentives package approved on Tuesday puts the cards completely on the table, offering Tesla a 70 percent property tax rebate on the first $1.1 billion invested in the site, which could be worth about $14 million over the next 10 years, according to the Austin American-Statesman. The Del Valle school board also recently approved its own package for the factory that will save the company about $46 million in property taxes.
Should this deal go through, Tesla plans to build a four- to five-million-square-foot facility near Austin-Bergstrom International Airport that will likely produce the company's new Cybertruck and its Model Y vehicles, as reported by the Austin Business Journal. The billion-dollar project could employ as many as 5,000 people, making Tesla the city's largest tech employer and providing an average annual salary of $47,147.  Plus, according to The Verge, Tesla has agreed to pay food and janitorial workers at the future factory at least $15 an hour and that the hourly wage will be escalated annually with the Consumer Price Index.
If the project moves forward, it will be one of the largest economic-development agreements in Austin's history, as reported by Bloomberg. It could also supply a much-needed economic boost for a city that has been hit hard by the COVID-19 pandemic.
However, Tesla also has a checkered past. The company has faced criticism regarding workplace safety and its record of silencing unionization efforts at its other plants, which are all issues that were raised at the meeting on Tuesday. According to CNBC, others mentioned ways Musk has been known to downplay the severity of the COVID-19, even going so far as to defy local health orders in California by bringing workers back into the Tesla factory in Fremont.
All that being said, this isn't a done deal yet. Oklahoma Governor Kevin Stitt tweeted a couple weeks ago that he had a "great visit with Elon Musk ... talking Tesla in Tulsa." The city of Tulsa also claims to have its own incentives package. And when Travis County commissioner Margeret Gomez abstained from voting, requesting a one-week extension to read through the contract, Rohan Patel, Tesla's global director of public policy and business development, made it clear that there are other deals on the table.
"We had a call with the governor of another state and a mayor of another town just yesterday to go through a whole bunch of things, similar to what we're going through right now, so I can't say much more than that," Patel said in the meeting.