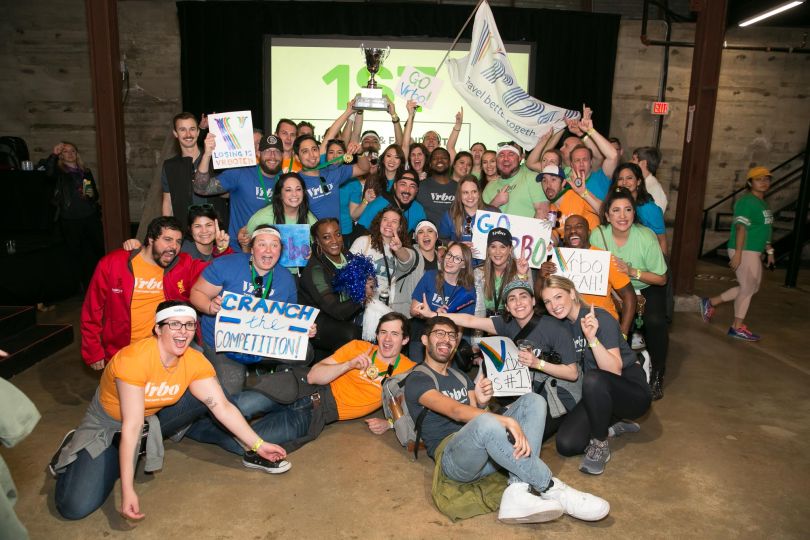 The Startup Games, now known as Catalyst Games, have gone national for the first time ever.
The annual team-building competition that has captured the hearts of competing companies for the last 10 years has rebranded, in a move to reflect its new, national focus and heightened commitment to philanthropy, said Nicole Gandy, marketing coordinator for Notley Ventures. The Austin-based impact investment company organizes the competition every year.
"We really just wanted to get back to our roots, and still obviously provide the same fun, team-building, and letting them build camaraderies among their companies, but we'll focus more on the philanthropy part," Gandy told Built In.
This year, some 40 participating startups from across the country will engage in a month of virtual volunteer activities in September before competing in online challenges in October and November. Catalyst aims to raise at least $50,000 through the initiative, which will benefit the non-profits Code2College and E4Y in Austin; A Precious Child and a Youth on Record in Denver; and Sheltering Arms in Atlanta. Companies have until the end of August to register for the eight-week competition.
"It's going to be really immersive," Gandy said.
This year's virtual challenges will include a cookie relay, wherein competitors balance a cookie on their forehead and try and drop it into their mouth; trivia; and an escape room, where teams will use Zoom to direct an individual physically located inside an escape room on how to exit the maze.
After a month of virtual volunteerism, as well as the games, the top two teams from each region — Austin, Denver, Atlanta and the nationwide categories — will move on to a championship bracket in late October, which will cap off with a mystery challenge in November. All teams are invited to an awards celebration on November 12.
Catalyst Games will host a virtual question-and-answer session about the competition at 10:30 a.m. CT on August 7. The first 30 people to sign up will receive $20 gift cards to Black-owned businesses in their city.
As companies continue to work remotely, Gandy said Catalyst Games provides a fun way for startups to engage all their employees.
"What Catalyst Games does is it takes the team building pressure off the actual companies," Gandy said. "We provide alternative opportunities for team events, and an easy way for companies to interact with each other during this time of remote working."