Last month, a few lunch breaks for many LogicMonitor employees consisted of reviewing and editing as many high school students' resumes as possible. 
The effort was part of Code2College's Overload competition, a one-off volunteer opportunity for the Austin-based nonprofit. Code2College is focused on increasing the number of traditionally underrepresented high school students who major in STEM and go on to technical careers. 
According to Code2College's Twitter account, LogicMonitor's 31 volunteers edited 84 resumes — the most of any company that participated — within 48 hours. 
LogicMonitor Regional Sales Manager Hass Johnson presented leadership at the "monitoring-as-a-service" platform with the opportunity to partake in Code2College, thanks in part to his own positive mentorship experience.  
But as a tech professional in Austin, he says his motives are a bit selfish as well. 
"Code2College produces some of the most prepared high school students for STEM careers in the world," Johnson said. "As a tech company, it only makes sense to want to tap into that rich talent pipeline."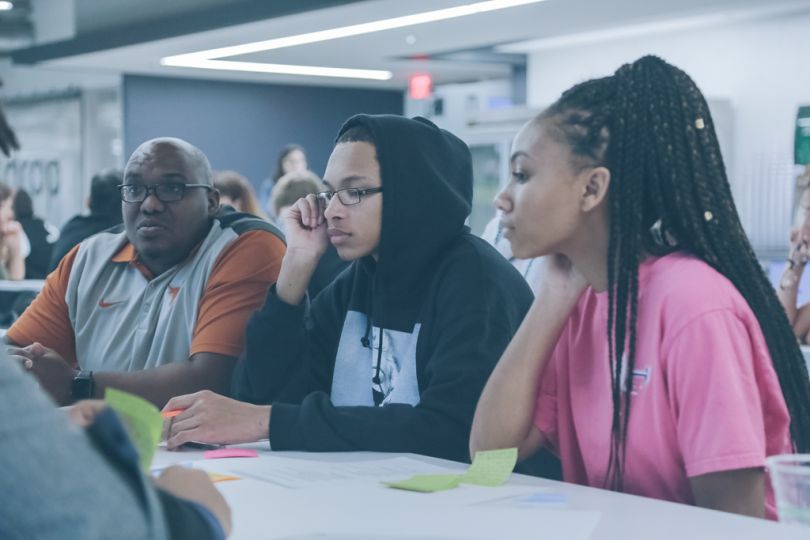 Tell me a bit about your background. When did you begin mentoring through Code2College? 
I started my career as a developer. After an internship at Ford Motor Company, I moved from Atlanta to Detroit to join a rotational program in IT with the organization. There I had a chance to work in marketing, manufacturing, product development and vehicle testing systems. 
Perhaps the most professionally expansive rotation I took on at Ford was in marketing research. I learned that professional growth was more than just what you know. It's who you know –– and more importantly, who knows you. 
After four and a half years with Ford, I became a consortium fellow at the University of Texas at Austin McCombs School of Business. The Texas MBA program helped me expand my knowledge and network. It also set me on a path to SaaS, which is where I've spent the last decade. 
I was interested in giving back to young people who have a passion for tech, look like me and come from a similar socioeconomic background. Several years back, I landed on a Facebook post about Code2College and was immediately inspired. I reached out to the founder and CEO and realized we knew each other from Philadelphia. Since, I've been actively involved in the program. We've scaled from working with 30 to 600 students in just a few years, and the impact it makes on students' lives is measurable and palpable. Our goal is to help diverse and economically-challenged high school students move into STEM disciplines and careers. 
What made you interested in bringing the opportunity to LogicMonitor? Why did you think it would be a good fit? 
For years, I've worked to get my employers involved in Code2College. LogicMonitor has shown overwhelming support for the program in comparison to where I've been before. I think our culture makes people genuinely want to help others become better. The current racial and social injustice of the world has lit a fire under me personally to more actively influence change. Now, the majority of our C-suite is actively involved in leading this effort. 
Code2College produces some of the most prepared high school students for STEM careers in the world. They are actively engaged in high-impact workshops and case studies and have logged more coding hours than many undergraduates. As a tech company, it only makes sense to want to tap into that rich talent pipeline. 
Finally, Code2College has technical and non-technical volunteer options for all working professionals. In fact, more than 70 percent of Code2College's mentors are non-technical. In this sense, I saw it as an opportunity to bring all of LogicMonitor together to help uplift our community.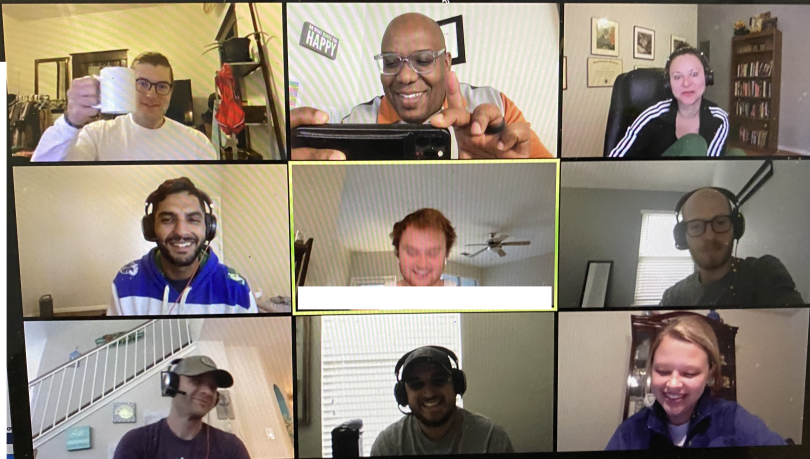 Can you share an example of a specific employee volunteer opportunity through the program?  
Code2College has been offering virtual volunteer opportunities since 2018. But when COVID-19 hit, they pivoted to a 100 percent virtual program model. They now offer monthly, one-off opportunities to volunteer without making a long-term commitment. For example, their semi-annual Code2College Overload competition gives mentors 48 hours to edit and review student resumes.  
When LogicMonitor participated in the August 2020 Overload program, we planned a few Zoom lunch breaks to review resumes as a team. It didn't hurt that Code2College announced that LogicMonitor won this most recent Overload by reviewing the most resumes of any company participating.
Code2College Program Overview
The Code2College program model is based on three pillars: education, exposure and experience.
Code2College hosts semiweekly after-school training sessions, where students are part of either the Web Development Leadership Program or the Software Engineering Leadership Program.
More than 70 percent of Code2College's mentors are non-technical.
How has being remote changed the way this initiative is run this year? 
All programming, including professional skills workshops and STEM case competitions, is now virtual. Matt Stephenson, the CEO and co-founder of Code2College, said that the remote model has emboldened the organization to scale nationally. It is now delivering its programming in several cities. 
The biggest challenge Code2College has faced since the pandemic started relates to digital equity for the students and families it serves. That said, leadership has leveraged its corporate partners to provide resources like refurbished laptops.
How has your work with Code2College influenced how you lead your team at LogicMonitor?  
In Code2College, we work collaboratively to help students learn concepts that often adults have a tough time tackling. I try to incorporate that same collaborative, interactive process in my coaching style with my sales team. Because I have a smart and capable team, it makes work fun. And our performance is becoming more predictable. Even during COVID-19, we're crushing our goals.