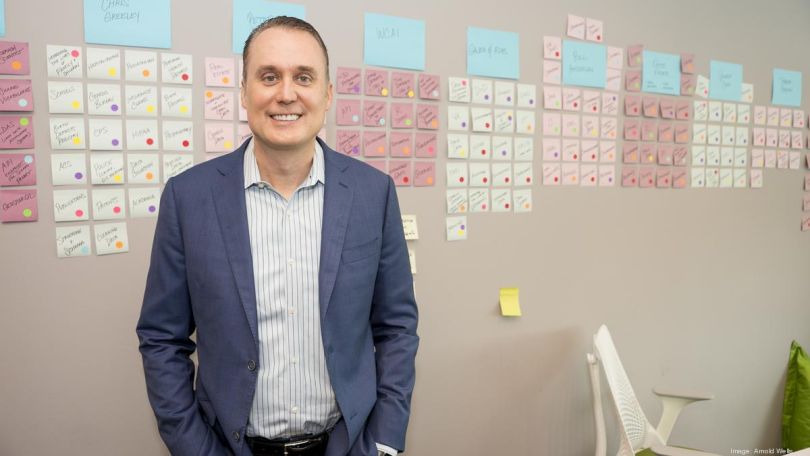 Data.world is the official home of the internet's hive mind. In addition to offering an enterprise metadata management tool used by some of the largest global enterprises, the company also represents the largest collaborative information community online, offering terabytes of free data sets the curious can use to solve society's most pressing problems.
On Tuesday, the startup announced plans to grow even larger.
The Austin-based cloud catalog provider has raised $26 million in funding, bringing total investment in the platform to $71.3 million. CEO Brett Hurt credited the company's growth to customers looking to data to create operational efficiencies — and new opportunities — during the COVID-19 pandemic, as well as a general push to build data-driven cultures.
"COVID creates an imperative to really connect up that giant global brain, really get all those neurons and synapses firing," Hurt told Built In. "The entire company should be organized around the knowledge that the company has and be plugged in."
Founded in 2016, data.world delivers what it says is the industry's only cloud-native enterprise data catalog. Among other things, it helps users discover, access, analyze and apply insights from data. The B-corporation makes money by selling a subscription to its SaaS-based enterprise data catalog platform to customers such as WPP.
As the COVID-19 pandemic has left employees working from home, demand for data.world has increased, Hurt said: "People are siloed now, you can't just walk down the hall to the IT team and say, 'Hey, I'm trying to get data on such and such.'" Companies have no choice but to put the information in their employees hands. New enterprise bookings are up more than 100 percent year over year, he said, and its recent $26 million round was oversubscribed. The company plans to spend the funds on marketing the platform to new customers, and continuing to build out its tech.
In addition, Hurt aims to make data.world's knowledge graphs easier for non-technical users to discover connections and draw conclusions from their company's data. The startup also plans to simplify its user interface for its business customers — and look to its open-source users for cues on how that can be done.
"We're constantly learning from the global community that we power that is always accessing these public data sets," Hurt said. "It teaches us what to do for the enterprises to make it a lot easier for them to use because there's so many different personas in the community."
To complete these technical upgrades, the 75-person startup plans to hire at least 10 new employees in the near future, with open roles including a sales engineer, data engineer, customer service and more. As the startup continues to grow, Hurt, a six-time entrepreneur, said data.world would likely hire for additional customer service roles.
Tech Pioneers Fund led the round, with participation from Breyer Capital, Prologis Ventures, Alumni Ventures Group, Shasta Ventures, OurCrowd and Workday Ventures. Angel investors Arthur Patterson, Lincoln Brown and Cotter Cunningham also participated.