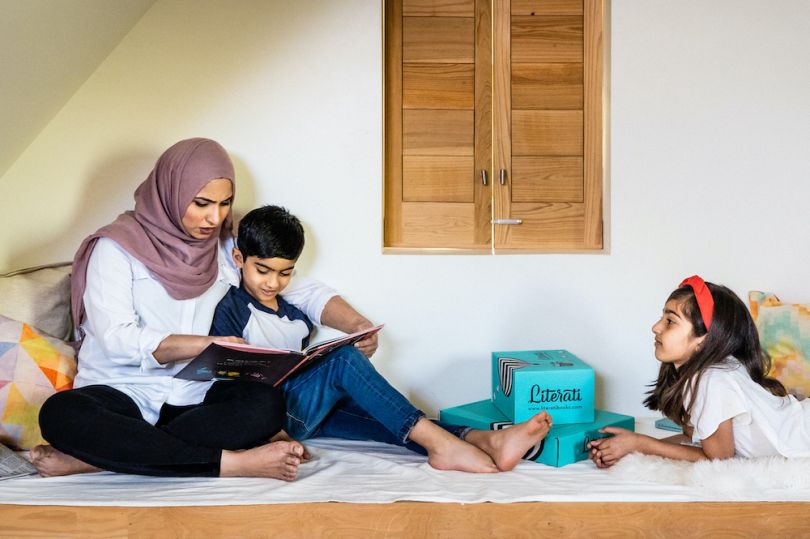 Literati, an Austin-based literary startup, announced Wednesday that it raised $40 million in a Series B round led by Felicis. NBA star Stephen Curry also participated in the round, the NBA star has played a major role in Literati's recent expansion into book clubs for adult readers.
Last October, Literati launched its celebrity book club subscription service. In addition to works selected by Curry, the book club features curated picks from other public figures including Malala Yousafzai and Richard Branson.
"I wanted to start my own book club with Literati, because their mission to better the world through reading naturally aligns with my values as an entrepreneur and father," Curry said in a statement.
Book club subscribers receive a custom edition print book in the mail each month. Subscribers also gain access to Literati's app where members and authors can discuss each month's selection.
Literati began in 2017 as a try-before-you-buy book club service to kids 12 and under. Since then, Literati Kids has become the largest business of its kind in the United States, according to the company. On top of that, the company reports it has experienced 300 percent growth year over year.
The additional capital will allow the Literati team to expand and place a renewed focus on key areas of the business including product design, data science, infrastructure and user experience.
"There is not a lot of innovation and growth happening in the humanities. Literati has become a home to people who care about art and science, creativity and data, technology and life," Jessica Ewing, the company's founder and CEO, said in a statement. "Our first priority is finding all those brilliant people and bringing them in to build with us."
Literati has raised $52 million in financing to date. Additional investors 01 Advisors, Founders Fund and General Catalyst participated in the round.