Looking for the perfect job in sales can be a daunting task. On Built In Austin alone, there are dozens of companies looking to fill more than 200 sales positions in the Austin area. 
If you're a job seeker, you likely need something more than a promise of cold brew on tap or the occasional happy hour to help you narrow down your options. More likely than not, you're more interested in finding a company that will help you with your career development. 
Once Cision — which sells software that allows public relations departments to track their media coverage — acquired TrendKite earlier this year, it took the company's formalized sales career pathing and ran with it. Today, employees are given insights on how to move up the next rung in the sales ladder.
We got an opportunity to talk to members of Cision's sales team, at different stages in their careers, about the benefits of career pathing.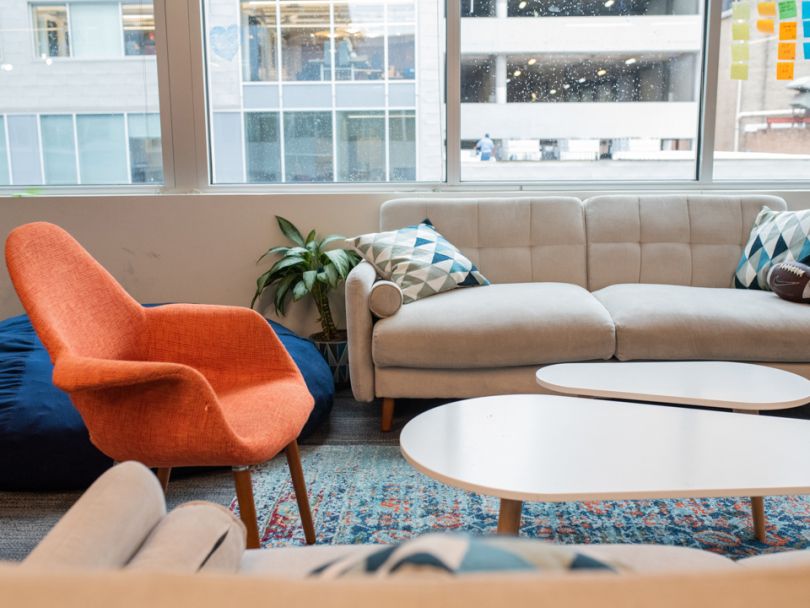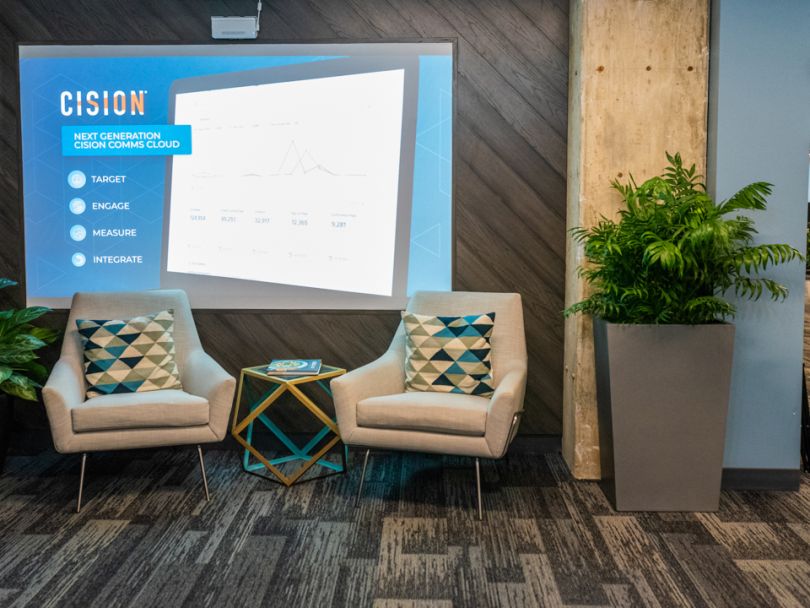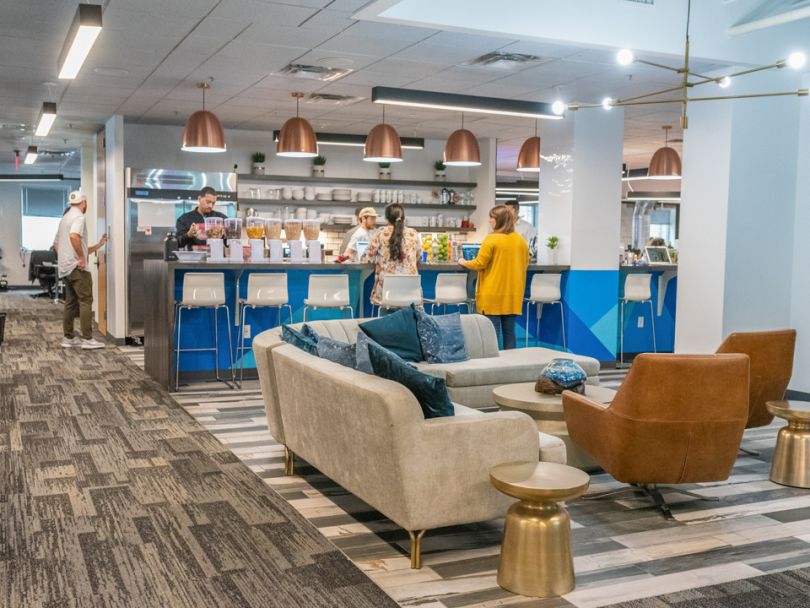 FOUNDED: 2014
EMPLOYEES: 4,500 globally, 225 local
WHAT THEY DO: Cision provides software that helps clients track their media coverage and find the most effective ways to share stories with their audience. 
WHERE THEY DO IT: Austin
PAY TO PARK: Cision offers paid parking close to the office to spare you a long bus ride or half an hour circling the block in downtown Austin.
COMBINING FORCES: You'll see a lot of former Trendkiters on staff. In January 2019, Cision acquired TrendKite to continue to change the earned media space.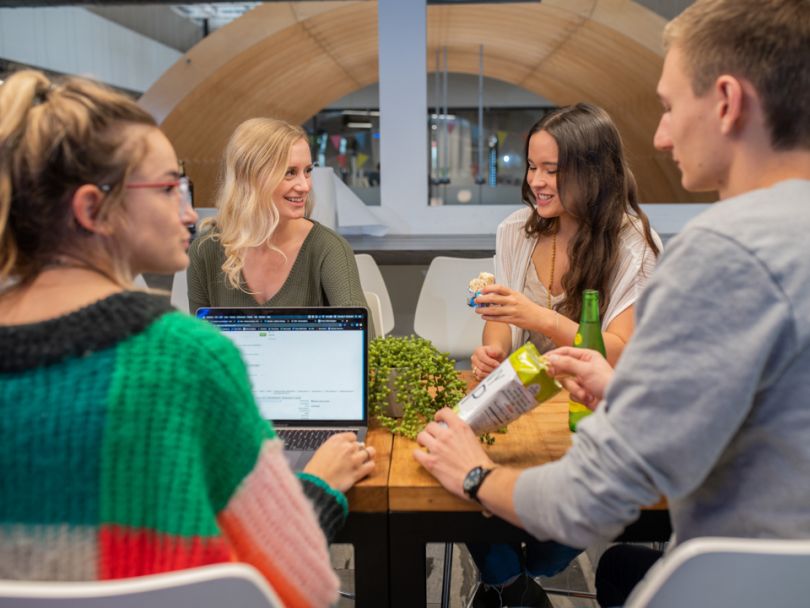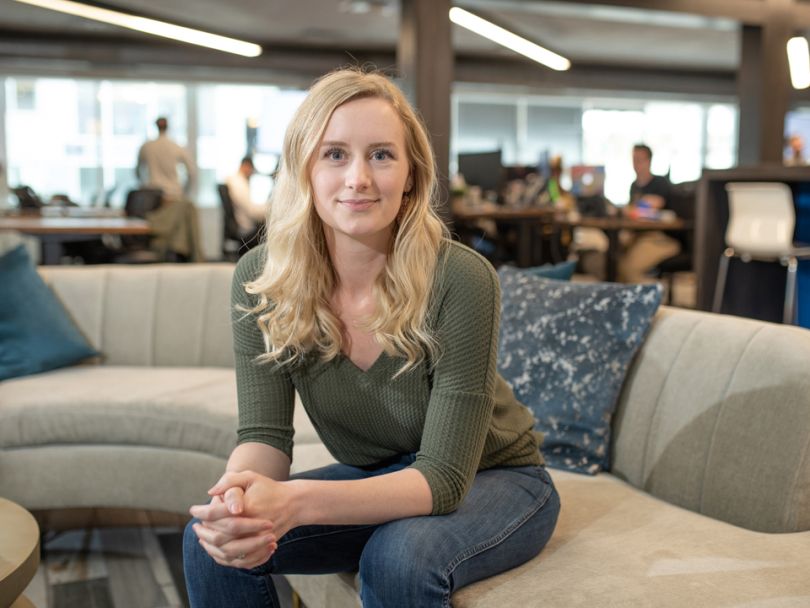 Courtney Thornton, Sales Development Manager III
Thornton has a background in education, which she regularly puts to good use now that she manages an entire team of sales development representatives. She's regularly finding new ways to train them on how to connect public relations departments with the sales team to close a deal.
Where did the idea for the structured career path that Cision uses come from?
The structured career path began its evolution long before I joined, but over time, we've put a lot more structure in place to ensure that our new hires are given the best chance possible to be successful in the role. 
When I joined the management team, I utilized my background in education to continue to build on the existing career path. What was it that we wanted the team to know, understand and do by the first week? By the second? And from there, we started filling in the gaps.
What advantages does it give the members of the sales team to start from an entry-level role and work their way up within the same company?
The learning curve here is pretty steep, in a good way. In my experience, after just a few months, my reps already have a lot of thoughtful suggestions and new approaches to the job. As they continue to move up, not only do they have deeper product knowledge and a better understanding of how to be efficient in their day to day, but they also learn to continuously challenge the status quo and contribute to our growth as a company. I think that's the most important lesson you can learn in this career: to always be pushing and challenging and growing.
 
In my experience, after just a few months, my reps already have a lot of thoughtful suggestions and new approaches to the job."

What would you tell a prospective hire is the most beneficial thing about going through Cision's structured career path? 
As you move through the ranks of market development representative (MDR) and sales development representative (SDR), you become well-equipped with in-depth product knowledge and the day-to-day pain points of PR professionals. From there, you're able to reach out and start a conversation about how Cision can solve some of that pain and help them take their public relations strategy to the next level. We're very lucky to have a sales enablement team that also supports us with content creation and monthly product training. 
But, beyond that, you're surrounded by colleagues and managers who are invested in your career growth. One of the main selling points for joining the Cision team is the culture — we're extremely collaborative. For example, we have our SDRs lead training for the department, we have mentorship opportunities for SDRs and account executives (AE), and we often have cross-team call reviews to gain a different perspective.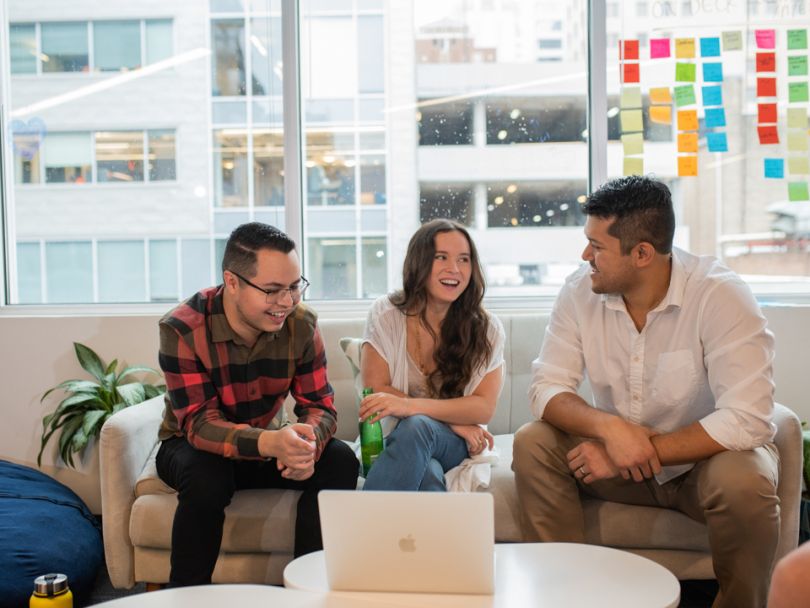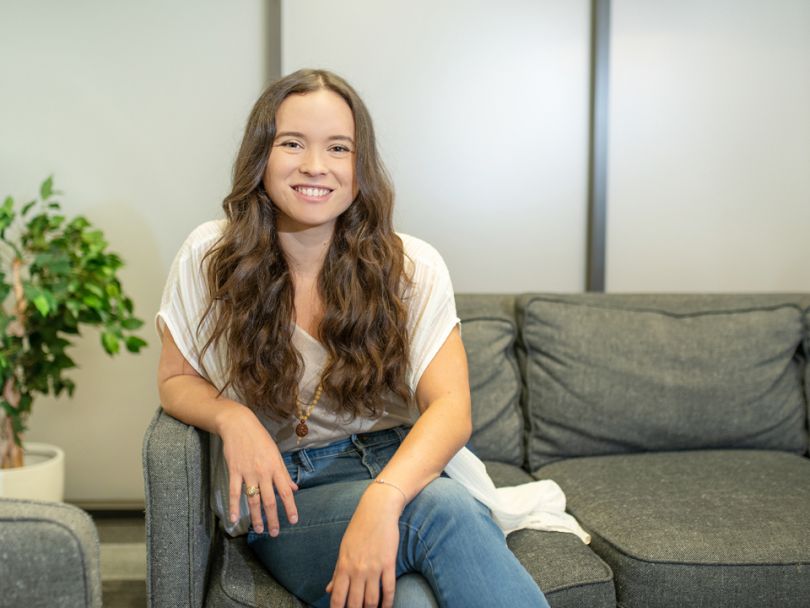 Scout Reid, Associate Account Executive
After working her way through Cision's sales career pathing, Reid is now responsible for bringing in new business and closing deals. She says her time spent in other sales positions at Cision has given her a deeper understanding of products and client needs. 
 
What about Cision's sales structured career path was most appealing to you when you went through it? 
Immediate feedback, clear goals, and invested management most stood out to me going in and have held true as I look back on the progression. I respond positively to clear, honest feedback on my performance, and I always felt like my managers were genuinely invested in making me better and more prepared to move on to the next stage. They dedicate a lot of time to ensuring that we not only get the required training but also receive any extra training we ask for to make sure we're equipped to handle the role. 
 
...I always felt like my managers were genuinely invested in making me better and more prepared to move on to the next stage."

In your opinion, what was a challenge about fitting into Cision's sales development career pathing?
I think it's common for young sales professionals to constantly feel tempted to look for the next best thing, the next best job or the next best company. I completely understand this mindset and will be honest in saying that at times it's difficult to avoid this feeling. But Rome wasn't built in a day, and neither is your pipeline! The stamina to grind it out, truly learn and master the product, and work hard to rise through the ranks isn't easy, but there's proven success in it.
How did management adjust to take on these challenges as they arose?
As with any program, there are always occasional bumps along the way. What is so great about my experience with Cision was the willingness of management to receive our feedback and implement changes accordingly. With each group that moved through, more and more constructive feedback was given, resulting in a stronger, clearer path to success. It was extremely beneficial to learn from team members who moved through before me and I truly feel like it made me a stronger performer in the end.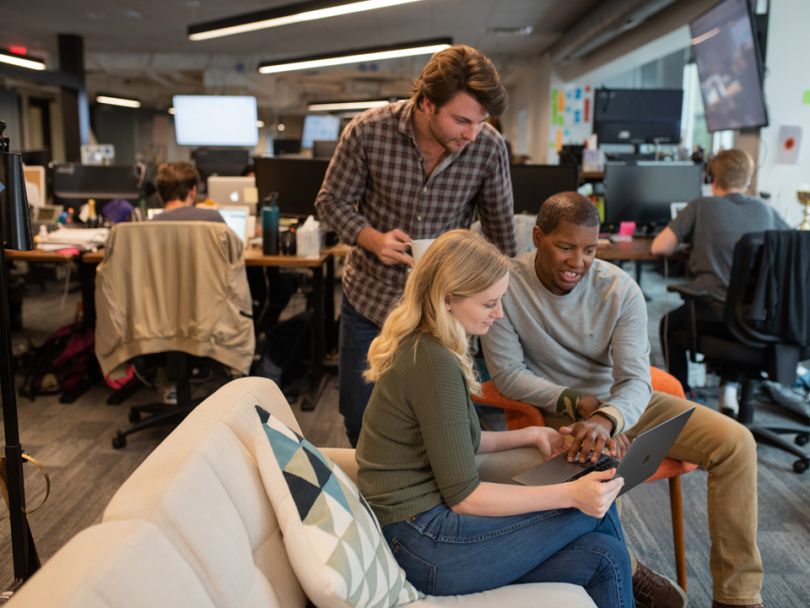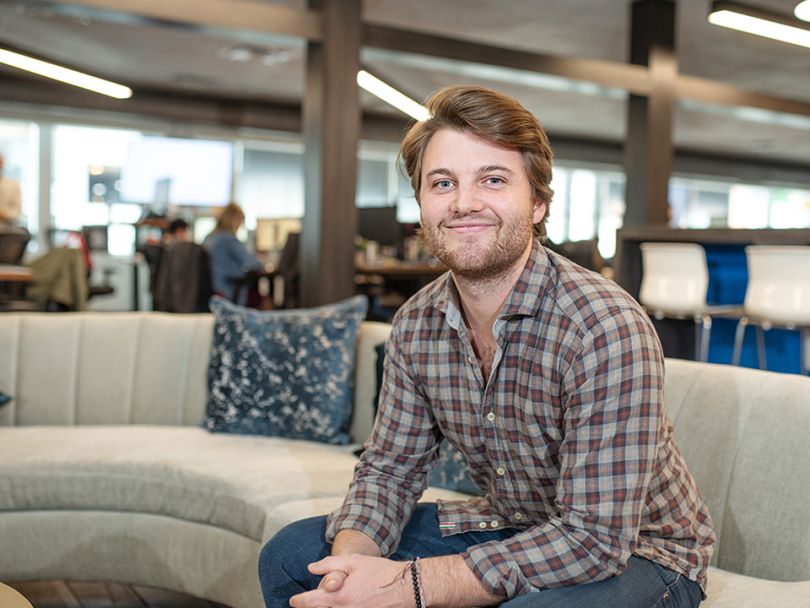 Phil Babbitt, Sr. Account Executive
Babbitt's focus is on learning as much as he can about Cision's products and the problems that arise for communications professionals. He also plans on passing that knowledge down to new members of the team so he can set them up for their own success. 
 
What were some of your first thoughts when you found out how Cision's career path was going to be structured? 
Having a defined progression path mapped out at the beginning of my Cision career has proven to be extremely beneficial. Understanding that as your goals are met, you will continually move onto the next chapter of your career has been both stressful and motivating — but definitely more motivating!
 
Having a defined progression path mapped out at the beginning of my Cision career has proven to be extremely beneficial."

In your opinion, how has it benefited Cision to develop talent and promote from within versus hiring mid-senior level talent from outside of the organization? 
Cision seems to have successfully cultivated a culture of mobility. Obviously, hiring smart, dedicated people out of the gate is a necessity. Creating a workplace where people know what they need to do to succeed has ensured they stick around. The rest is just osmosis. When the time rolls around to start running product demonstrations or handling in-depth product inquiries, you are more than prepared because you have been immersed in that world for months.  
What would you say is your biggest priority now that you're a senior account executive? How has your previous experience helped you thus far?
Throughout my time here, I've been really fortunate to have had the guidance of mentors, friends, and management who had been in my shoes. Moving forward, I hope to return the favor and pass on some nuggets of knowledge that helped me find success.