For any company that uses multiple software programs, keeping up with which employees and vendors have remote access can be a nightmare. It's an issue that's getting increasingly more difficult as companies continue to implement new platforms while adding and removing employees along the way.
Fortunately, for more than 15 years, SecureLink has made it a heck of a lot easier to keep track and monitor who has access. Like the problem they solve, the company shows no signs of slowing down.
Just last year, SecureLink exceeded target projects and grew its team significantly, all thanks to a strategic investment from Vista Equity Partners that's helping it grow even faster.
Now the company is focused on establishing itself as an industry leader for vendor privileged access management (VPAM) solutions while making sure they have a great time doing it. We caught up with three team members to learn more about where SecureLink has come from and where they're headed next.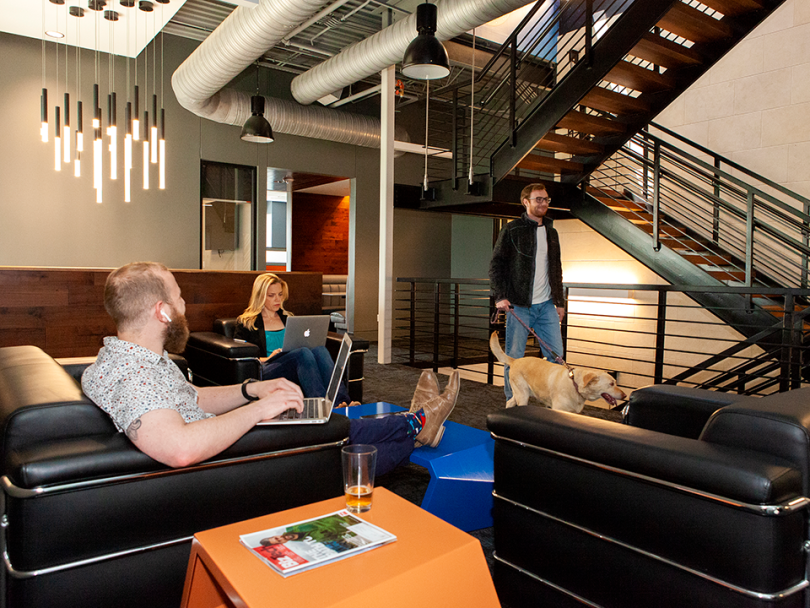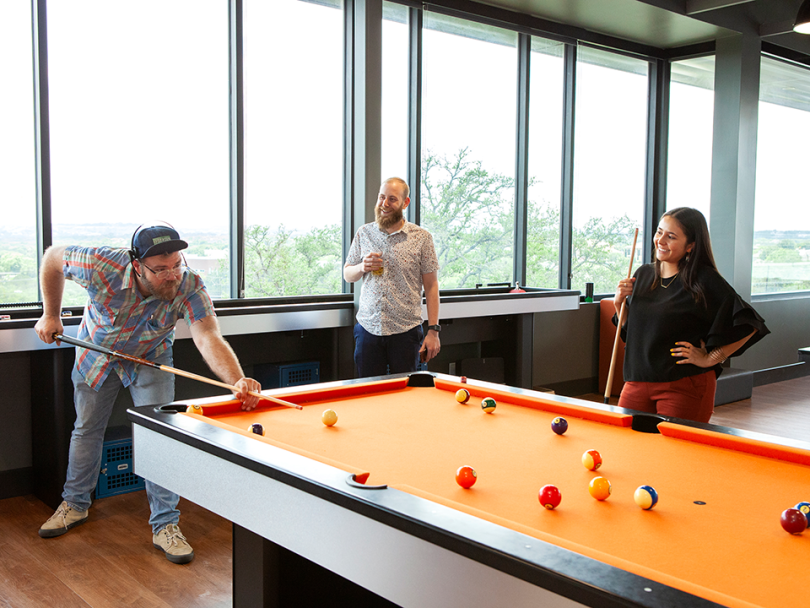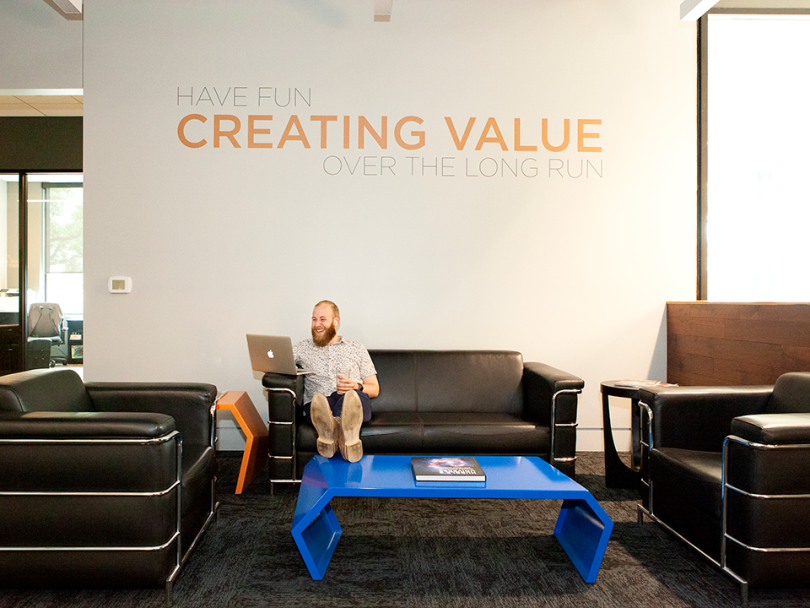 FOUNDED: 2003
EMPLOYEES: 126; 110 locally
WHAT THEY DO: SecureLink's remote access solution tightens up communications between companies and their external software vendors by providing purpose-built, vendor and employee-privileged access platforms.
WHERE THEY DO IT: West Austin, near Bee Cave
VOICE HEARD: As a direct result from an employee engagement survey, SecureLink launched cultural initiatives that include new vegan and vegetarian-friendly options at its onsite cafeteria.
GROW UP: Another few items the company implemented following the survey include training boot camps for several departments, a 10-week manager training program, and access to more than 7,000 on-demand professional growth courses from LinkedIn Learning.
VOLUNTEERISM VALUED: Last year, SecureLink supported a number of local organizations with offsite and onsite volunteer opportunities including Code.org, Austin Pets Alive and Breakthrough Austin.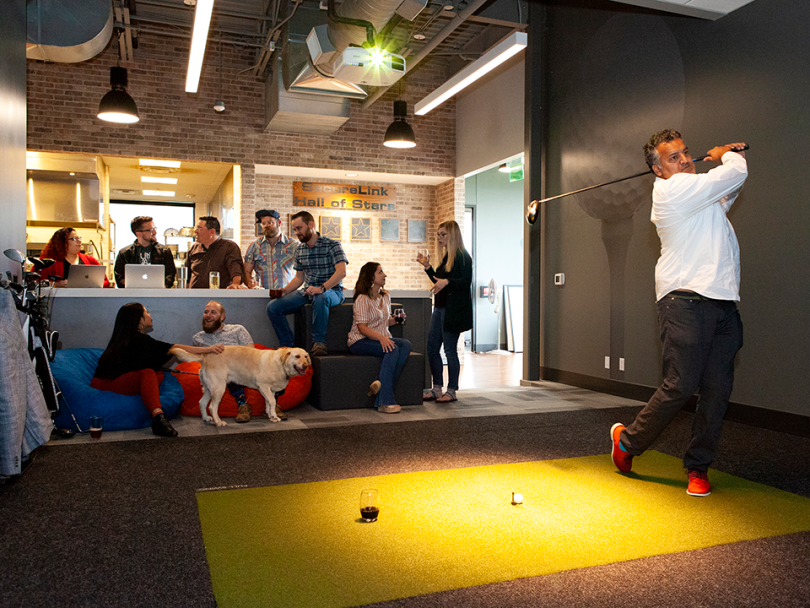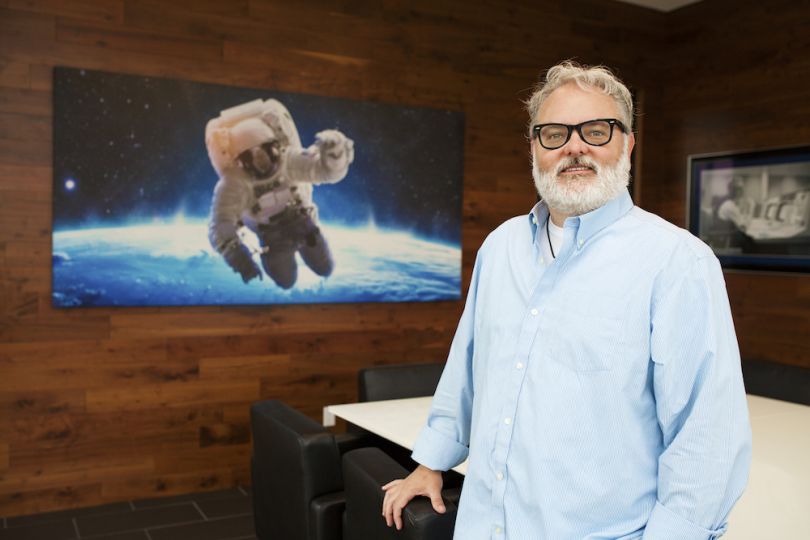 Joe Devine, CEO
Throughout Joe's 11 years with SecureLink, he's has held multiple executive titles, including VP of operations, president and, as of five months ago, CEO. In his new role, Joe said he's focused on recruiting, motivating and retaining a world-class team while ensuring their culture, customers and shareholders are taken care of — and that they have a good time while doing so.
GIMME A BEAT: Joe loves to compose, record and produce music, primarily with his teenage daughter — a hobby they began together when she was just 5 years old.
How have you grown as a leader throughout your title changes at SecureLink? What have you learned about leadership from your team?
One area that I've grown is in terms of vulnerability. Working with folks here at SecureLink, and at Vista, our owners, has taught me that it's OK to not always be right, or not always have the answer, or to fail. I've learned that everyone's personality is different, and working with each of the team requires me to adapt — not the other way around. I've learned that everyone has motivations and lives outside of SecureLink, and it's important to help them achieve happiness in both their jobs and their personal lives. Patience goes a long way.
What have been some key milestones within the last few years that have helped position SecureLink for success and growth?
Our investment from Vista Equity Partners has been the key milestone. The Vista investment allowed us to invest in a brand-new executive team and put money toward sales and marketing that we just didn't have prior to the transaction. In essence, we were able to scale the company in a way we couldn't before. Getting access to all the smart folks at Vista, including other portfolio company talent, has had an immeasurable impact on our business. It's amazing to be able to discuss the challenges of running a company with 50-plus CEOs in the Vista family.
 
Everyone has motivations and lives outside of SecureLink, and it's important to help them achieve happiness in both their jobs and their personal lives."

What's next for SecureLink? Where do you see the company in one year? Five years?
I think we will have established vendor privileged access management (VPAM) in the next year. We'll also continue to form partnerships with PAM providers and other technology companies.
Over the longer term, I hope you'll see us dominate the critical VPAM market. If you have vendors, you'll need SecureLink. We are starting to focus on vertical markets more intentionally, so I wouldn't be surprised if we were the de facto VPAM solution in several verticals over the next five years.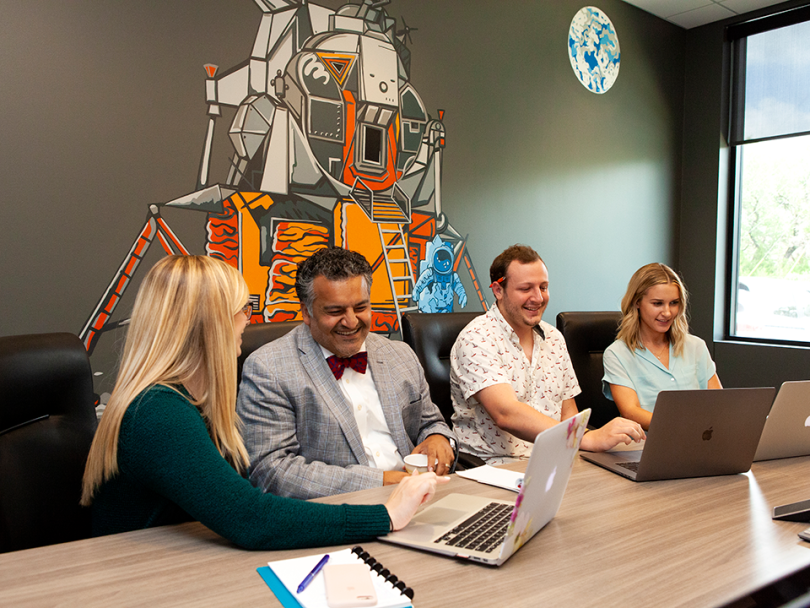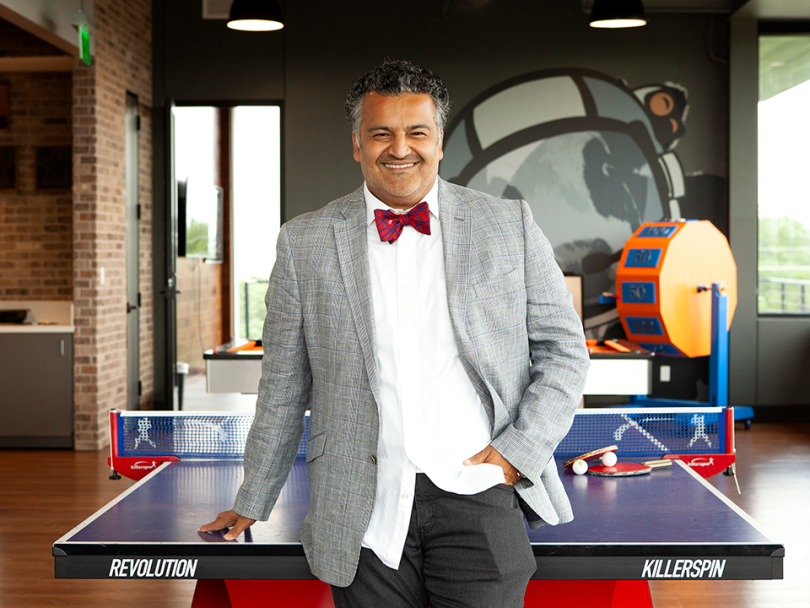 Syed Naqvi, Marketing Manager
Before joining SecureLink, Syed worked in the entertainment industry, collaborating with celebs like Missy Elliott, Usain Bolt and Jeff Bridges on award-winning global ad campaigns. Today, he creates and produces SecureLink's external branding and collateral. 
PITMASTER: Syed has a custom-built barbecue pit from Gator Pit of Texas in Houston that he uses to smoke meat for guests at his parties.
Walk us through your career at SecureLink. How has your role changed over the years?
In order to be successful working on a complex software product, I needed to spend as much time learning about the product and the industry as possible. I started as a technical account manager, spending the first six months learning about the product in enough detail that I could train new customers to use it.
As my confidence and the organization needs grew, I was able to harness my creative marketing background into a product marketing role first and now, a marketing production role. I spoke up and offered a solution and, with candid feedback and guidance, I was able to navigate a career path here that leverages my strengths while still challenging me. SecureLink demands the best from each of us and is equally willing to provide support and mentorship.
You started at SecureLink prior to a strategic investment from Vista Equity Partners investment in mid-2017. How has the company or culture changed since that partnership?
In the last three years, I've seen a couple of different office buildings and lots of new faces. We have seen our milestones accelerate toward us as we've grown, which has been simultaneously terrifying and exhilarating. It's been rewarding to see the Vista Equity Partnerships investment as validation of everyone's efforts, and being a part of that investment come to fruition was a career high for me personally.

The one constant — despite gaining over 60 new people — has been my unbeaten record at the golf simulator.
 
We have seen our milestones accelerate toward us as we've grown, which has been simultaneously terrifying and exhilarating."

What surprised you most as your company grew? What did you learn from your experience that you could not have predicted at the outset?
One of the biggest surprises was how well we maintained our culture as we expanded. Whatever we were doing was working and so nobody has tried to repair something that was never broken. This flies in the face of the expectations some of us had, and it was refreshing that our investors saw the benefit of not changing many aspects of life at SecureLink.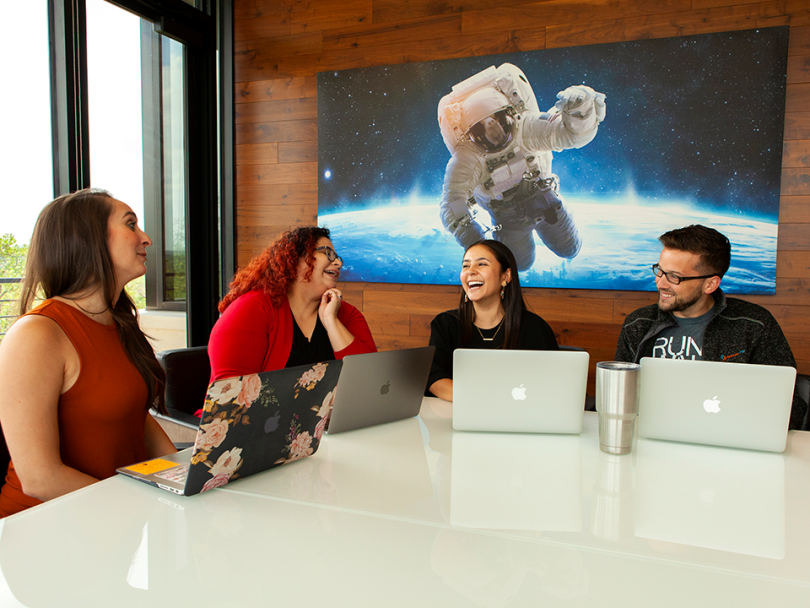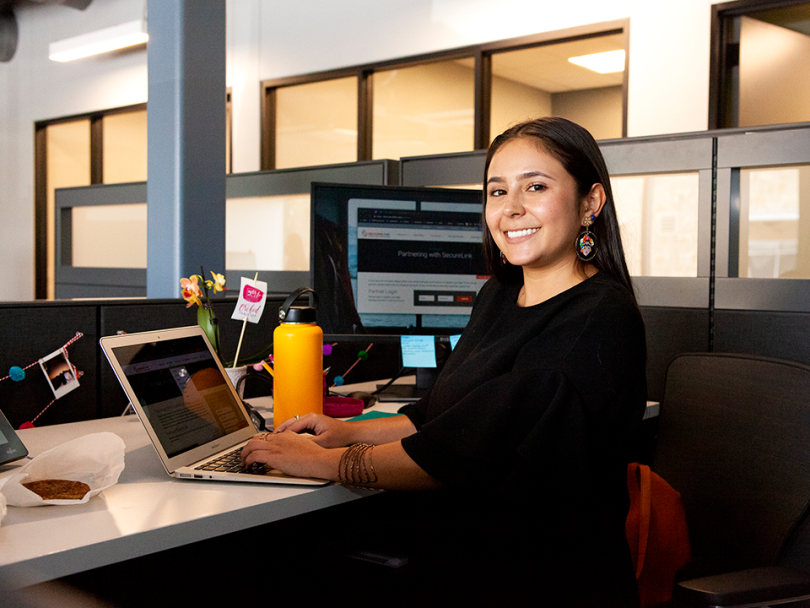 Jimena Gamboa Bonilla, Customer Success Manager
A relatively new member to the SecureLink team, Jimena collaborates with multiple departments to ensure their customers have a great experience. This includes kicking off implementation processes for new clients, troubleshooting, and maintaining a personal relationship with her contacts at each company.
MILE 1: Jimena recently got into running and will participate in her first marathon at the start of 2020.
Congrats on your first role out of college! Has your job turned out to be what you expected?
I thought it would be a couple of awkward weeks until I felt like I "fit in" with the people around me, and there would be more barriers around learning about the products. But that all faded within the first few days. A lot of the people I work with come from nontraditional and nontechnical backgrounds. As a woman of color, I think this gives the company a diversity of thought and perspective that much of the tech field lacks. This hiring approach shows that having a positive attitude and wanting to be challenged takes precedent since it is much easier to teach the technical side of things than to teach accountability.
What were you most excited about when joining the SecureLink team?
After the interview process and researching a fair share of employee reviews, it was obvious to me that the people of SecureLink are what make the company thrive. I was eager to get to know my team and learn as much as I could from them. That being said, I was also looking forward to some of the perks — like the dogs in the office, Heidi's breakfast baked goods, which are out of this world, and access to endless amounts of LinkedIn Learning courses.
 
There is a lot of inclusivity toward new people and a lot of value put toward the success of one another." 

How would you describe SecureLink's culture, and how was it reflective in your new hire experience?
The first part of our new hire orientation was focused exclusively on SecureLink's mission and core values. From in-depth trainings to my desk setup with SecureLink merch, everyone wanted me to have a seamless transition. This is a team of driven, committed and hardworking people who balance work with a casual setting that includes full-size astronauts, Nerf Gun fights and "Game of Thrones" rants. There is a lot of inclusivity toward new people and a lot of value put toward the success of one another.