What's a company to do when customer satisfaction hits an all-time low and their brand is calling for a much-needed makeover?
Since being incorporated in 1997, 360training's online training platform felt behind the curve. Customers looked to complete the company's training offerings on devices other than desktop computers, a capability 360training didn't do well. Competitors in the online training space started to pop up. On the consumer review website Trustpilot, 360training's service score dropped to its lowest in company history: 2.7 out of 5. 
"We felt like we were at the bottom of something with truly amazing potential," said CMO Ryan Linders, who joined the company in the summer of 2019 as part of a leadership overhaul. "The new leadership team focused on customers more than transactions and positioned ourselves to win our customers back and rebrand 360training."
Employee turnover at the company had been high and a new culture was still forming. 
"Here we are, an online learning platform that people are investing in to grow their careers, and our own company was still developing as a team," Linders said. "As a part of our rebrand, focusing on our employee growth and investing in their development was equally as important as we re-shape our culture from the inside out."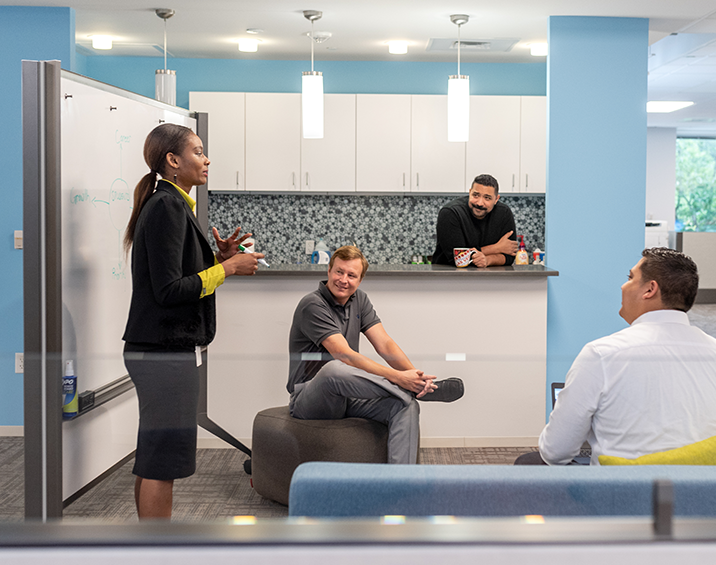 By taking in customer and employee feedback and implementing new data processes to improve the digital online experience, 360training has come full circle. That Trustpilot score that once haunted the edtech company now glows at 4.3, and employees' morale and tenure appear to be in a much better place than they were a year ago, Linders said. 
"One of the benefits of us being in the situation that we were in was that we were able to leapfrog and jump from really almost no infrastructure to something that's really pretty advanced," said Bob Satsky, 360training's head of marketing analytics and customer insights. 
Linders, Satsky and their colleague Becky McKnight, a business analyst, discuss the recent steps 360training took to fix some of the company's biggest issues.
What were some of the first steps you implemented to address 360training's customer experience challenges?
Linders: The first fundamental step we took was to simply listen to our customers. We looked through customer reviews, shared them with our product and e-commerce team and pointed to areas that needed to be fixed first, like lowering the number of clicks it took to access a course and suggesting courses that most fit the customers training needs. The next was to bring on hires, like Becky and Bob, who are both highly analytical, and who could drive and measure customer performance through data.  
McKnight: Before I came on, data was available to employees but it wasn't really being used. The team introduced a suite of dashboards rather quickly that refresh automatically and send out daily. These visuals present standard views for our teams to evaluate site conversions, monthly performance against our goals, warning flags about page load time and product monitoring data. We've made data easy to read, consume and update across the organization. 
WHAT THEY DO
360training has provided over 4 million customers with thousands of online courses to support regulatory training required by state agencies for real estate and insurance agents, construction workers, and food and beverage servers. Think: state realtor licenses, workplace safety certification and food and alcohol seller-server training. The company launched in 1997 and underwent new ownership in 2018.
How did data processes within 360training change as a result of this shift?
Satsky: Before I came on, hardly any processes existed to answer traditional trending questions surrounding yesterday's business numbers. With data and analytics, we put together a roadmap to answer the four questions commonly associated with a traditional maturity curve: What happened? Why did it happen? When will it happen? And how do we make it happen? Right now, across those four milestones, we're sitting at the third one. Now, we're looking into AI and machine learning models to help us get to that fourth piece to drive outcomes.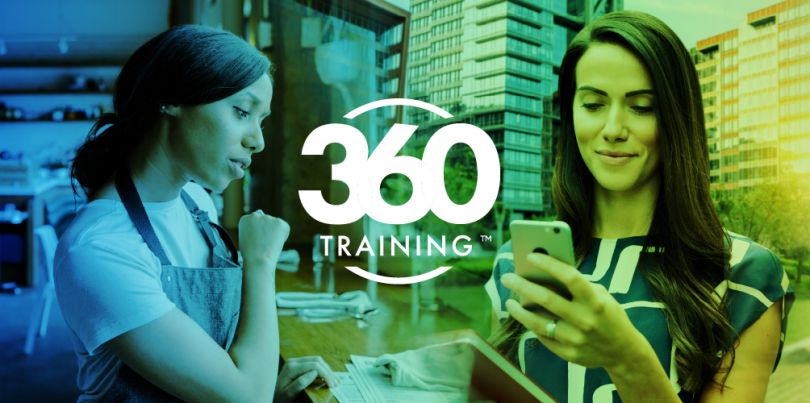 How has the customer experience changed as a result?
Linders: We focused on making the online transaction easier through the navigation of our site. We measured individual course conversion rates to determine which courses are most important to customers and made it quicker to find those. We also used to have separate websites to support our main verticals like OSHAcampus for construction and Learn2Serve for food and beverage. We've since rolled each one under our 360training brand to connect the customer experience. We aimed to create a seamless customer journey and, in the process, strengthened our domain authority and brand recognition, which are all measurable now. 
McKnight: We've used data to ensure that we're targeting customers with relevant content when they see our search ads. We've redesigned the shopping cart experience so that customers can quickly check out upon finding the course they need. 
 
Almost no one gets through the door without being data-driven; it's part of our culture."

How has the employee experience changed?
McKnight: In the last 18 months, there's been a huge focus in the hiring and selection process to bring in people who are eager to get their hands on data. This wasn't a big focus or requirement before. Now, almost no one gets through the door without being data-driven; it's part of our culture.
Linders: Our new leadership team has a renewed focus on how we can better invest in our employees' growth. On my team, for example, we've got several members who are taking a digital marketing training on paid social campaigns. We want them to develop skills that will help our team as they mature and grow into their current roles and expand into their career with us at 360training.
COVID-19 AWARENESS COURSES
In response to COVID-19, 360training has launched a series of free online courses — including the recently-launched course "Food Safety — Grocery and Restaurant Delivery and Takeout for Managers and Employees" — in partnership with local governments to advise consumers on best practices when returning to places of business, like restaurants, to increase health safety.
When did you realize that the 360training rebrand had helped turn a corner for the company?
Linders: The Trustpilot score was a big one, but as we saw increased customer satisfaction, we also observed double-digit sales growth. These were indicators that we've come full circle and what we're doing is actually working.
Satsky: Within a month of arriving, I helped put in place Power Pivot, which is used to analyze huge amounts of data fast from multiple sources. It gave the business an immediate boost. Then in October last year, we rolled out Power BI for our front-end analytics to provide interactive visualizations and dashboards across the entire company to any end user who needs it. We've accomplished so much to provide actual actionable data that's customer-centric in such a short amount of time and with so little of an investment. Both of these were huge wins for us. 
McKnight: I noticed a data-driven cultural shift amongst the team after we implemented Power BI. It's almost a daily occurrence now when someone comes to me with a question about the report, to challenge the content of it, or give me ideas on how we could make the data more actionable. These are great moments and something that wasn't happening before.