The fallout from the coronavirus isn't the first time Joseph Negri has dealt with economic uncertainty. 
In 2008, at the height of the Great Recession, Negri joined a real estate private equity fund focused on buying distressed debt in the residential sector, a position where he had a front-row seat to a never-ending stream of foreclosures. Between 2006 and 2014, an estimated 9.3 million homeowners surrendered their homes, according to The Wall Street Journal. 
After four years with the firm, Negri made the move to Amherst, the Austin-based real estate holdings company, which he said had come out of the recession seemingly tried, tested and equipped for the future. 
Fast-forward less than a decade later, and the economic world is in a similar predicament. Negri said that, although material differences abound between the economic impact of the recession and the pandemic, one characteristic they do share in common — uncertainty — has forced him and his team at Amherst to fall back on what's worked for them through similar slumps. 
"In the middle of a financial crisis or a pandemic, there's going to be times where nothing makes sense and the world feels like a shaky place," Negri said. "But sticking to the script and making sure your business doesn't lose sight of its North Star is super important."
Built In Austin connected with the co-head of Amherst's single-family residential platform to learn how he and Amherst navigated the Great Recession's economic collapse and what he's doing to prepare for new challenges caused by the current pandemic.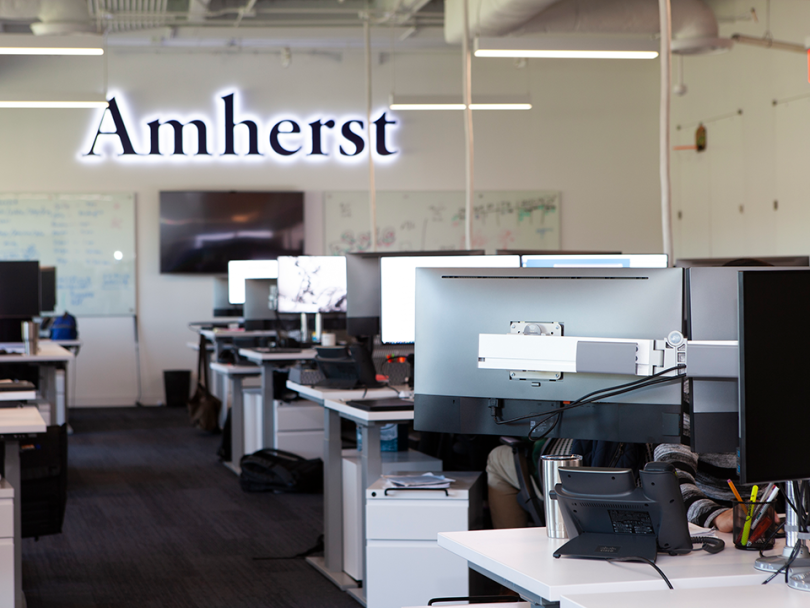 What strategy shifts did Amherst roll out to adjust for the economic changes of the financial crisis in 2012 and 2013?
We made the biggest pivot in 2013 when we vertically integrated core competencies in our business in construction, leasing and property management. We had relied heavily on third-party partners for these, and we made the move to reduce dependencies and better align the interests of all of our stakeholders, including our residents, investors and employees. Aside from that, we've always maintained our goal to provide quality rental housing to consumers who either made the choice not to buy a home or who were working on qualifying for a mortgage.
Now, we are experiencing another economic storm. What differences exist between the financial crisis and COVID-19's economic fallout?
From the housing and real estate side of the business, the fundamentals are totally different. In the years leading up to 2007, there was robust and exorbitant abuse of consumer credit, which was in turn being given out to unqualified borrowers. The lending abuse coupled with lack of government regulation ultimately led to the catastrophe. Today, there is more governance and stricter bank lending standards to consumers. 
Another key difference is the imbalance of supply and demand. In 2007, there were more houses than there were families who needed them. In 2020, there are more families than homes due to the lack of new homes being built in the years following the financial crisis. As the millennial generation ages, there continues to be family formation, albeit delayed. As a result, there is still a strong demand for high-quality affordable housing and not an oversupply of that housing.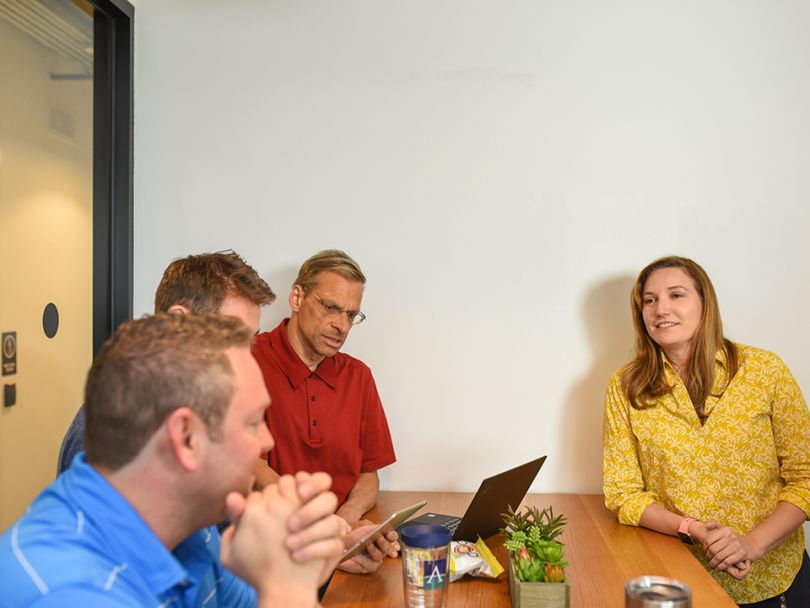 What parallels do you see from between post-recession 2012 and today? 
The one big parallel is opportunity. We are weathering the storm well; however, like everyone else, we are feeling the effects of what happened. While the initial dislocation appeared in the credit capital markets, we anticipate an opportunity to invest in the American infrastructure, including the houses and families who live in them. 
We're betting on America by buying pieces of land and more homes in our neighborhoods to provide safe, secure and habitable housing for people who may not have another alternative because of lack of financing and credit available to them.
A Piece of Advice
Negri also encourages leaders to stick to the plan, a lesson he learned during the Great Recession. "Run in that direction and refrain from deviating from that strategy until it's evident that a change needs to be made," Negri said. "Stick to principles. Stick to business plans, and be a good business partner by doing what you say you're going to do."
What have been the biggest direct effects on your industry since the COVID-19 outbreak, and how is Amherst adjusting for these? 
When it comes to acquiring homes, the pandemic has us thinking about how we can get more creative with direct-to-consumer strategies and sourcing channels to find eligible properties. We're also thinking around the showings of homes for sale and lease, and smart home technology for self-showing services is growing more crucial. 
From a construction standpoint, slack in the labor market will allow us to complete construction projects more timely and on a budget.
And for our residents, we're going to have to be thoughtful about how we maintain their houses. If a faucet leaks, we want to be responsive in a careful manner to make sure we have the right safety in place and treat inside-home incidents with a more white-glove approach.
How did Amherst's executive team prepare the company for the impacts of the coronavirus? 
We reference an internal "catastrophe playbook" that outlines past business decisions we've made to support our team during tough situations. For instance, we have all the steps we took to support our employees, residents and our shareholders following Hurricane Harvey in 2017. 
The book is still being written, but we've used it to help our team prepare for the impacts of COVID-19 beginning in January. Using this playbook as a starting point, our executive team built a framework that included ordering hardware and technology for our staff and safety plans to collect payments from our residents.
 
Give people motivation around a mission to keep everyone swimming in the same direction." 

As a leader, what was your biggest takeaway from the financial crisis that you apply to your leadership approach today? 
You have to have the right level of transparency with your entire organization. The biggest fear people have is the unknown, so it's better to give someone information that they may not want to hear today rather than have them find that you left something out two days from now. I use this rule of thumb every day. Be transparent. Be forthright, and give people motivation around a mission to keep everyone swimming in the same direction.