The finish line of a big client initiative was in sight for Cognite Project Manager Katherine Cao, but one obstacle remained that required the skills of someone who knew the ins and outs of React, an open-source JavaScript library for building user interfaces.
However, a solution appeared: A recently hired full-stack developer, who recounted his knowledge of the programming language on his first day of the job, was quick to lend a hand after Cao approached him for help. 
In a week, the problem was solved.
"Without even having completed onboarding, he responded, 'Of course, why not?' Literally, in a week, he was able to get it working," Cao said. "We were able to deliver that part of the project, and our end user was extremely happy."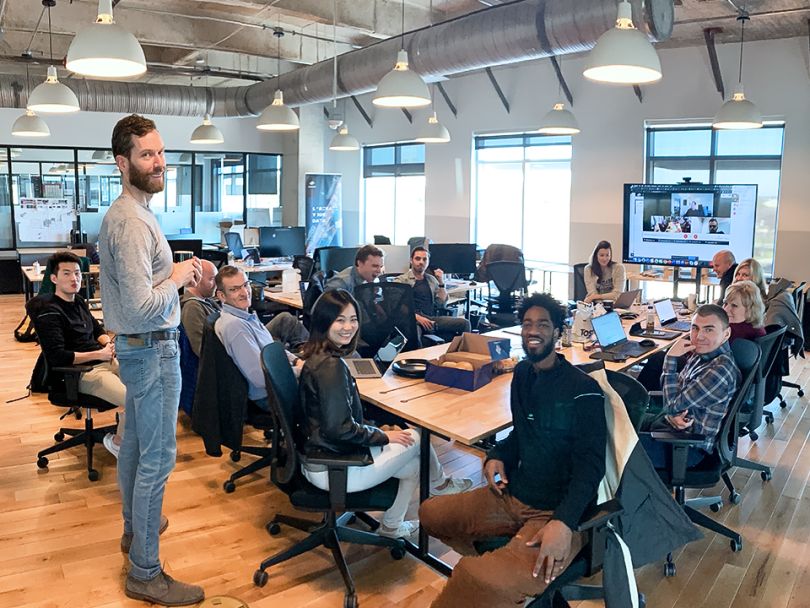 According to Cao, a University of Texas engineering alum, the episode illustrates a culture at the Norway-headquartered company where teammates jump to lend their expertise.  
Her fellow Houston-based colleague, Data Scientist Darius Alix-Williams, expressed a similar sentiment when he recently consulted with an overseas colleague on a valve project. 
"Being able to move quickly, tap into our talent pool and work in an environment where it's OK to not understand something has been a big enabler of growth," Alix-Williams said. "Knowing that there's someone around you who knows more than you do, and is willing to share that, has made the experience really positive."
As teammates in Cognite's first North American locations — the company, founded in 2016, opened its Austin and Houston offices in early 2019 — being able to tap a vast network of intelligence is crucial as the company expands its footprint. In turn, that allows them to chart an industry where colleagues say new challenges are ample. 
A NUMBERS GAME
Oil and gas, manufacturing and utility companies don't just produce a commodity — with their efforts comes troves of data, too. Teammates at Cognite help make sense of that information to equip clients with actionable insights, such as forecasting when a piece of machinery might require maintenance.
How does being a relatively new team impact your day to day?
Alix-Williams: I started out in academia. You don't see the fruits of your labor for a while. Here, that's not the case. Your challenges are complex and fast-paced; you're interacting with many different pieces. At the same time, you're rewarded. When you make an impact on the project, it's conveyed pretty quickly. You know that you're making a difference in the company early on at every stage.
Cao: I came from two very large companies, and in those very structured environments, there are certain expectations and tasks dealt to you. Here, if you want to do something, you can and are encouraged to initiate it.
COO Trygve Rønningen: Togetherness and impact are what we aspire to live by. Our CEO in Norway says, "Just do it, and we'll correct it if it's wrong." If it fails, we fail quickly and we can correct it. I think that's the pace we've adopted in the U.S.
How does the company grow without employees getting lost in the mix?
Alix-Williams: We each have a people manager, who we meet with to set career goals. On a project team or pod level, we're moving at a really fast and agile pace. We have standup meetings where we actually talk to each other and figure out what's going on. 
Cao: I think we have a very flat hierarchy structure. We're not only encouraged, but expected, to voice our opinions and concerns. Senior management is willing to address any questions that any of the staff has. It's a very open culture. 
Rønningen: Our Friday meetings are very open and frank. There are very few things that you can't ask if you feel that's important for you.
I think we have a very flat hierarchy structure. We're not only encouraged, but expected, to voice our opinions and concerns."
MAKING HEADLINES
Named Google Cloud's "Technology Partner of the Year" for Manufacturing in 2019
Minted one of Austin Business Journal's 2020 "Best Places to Work"
Received "Red Dot Award," a design honor, for web application InField
Selected by the AI Breakthrough Awards 2020 for Best Predictive Analytics
VP of People, Cara McCarty nominated for Austin Business Journal's "Profiles in Power"
How do you feel like you've grown in your time at Cognite?
Rønningen: There's always a "yes, let's try it" mentality. It's never starting in the defensive position. What motivates me to do better is the people around me who are coming up with things that I never even thought would be possible.
Cao: Beyond technical aspects, I've been able to learn a lot from the people I'm working with because the team is so diverse. It's been really awesome to learn how to fit those pieces together and how everybody can contribute to a project in their own way. 
Alix-Williams: The talent pool here blows my mind. Recently, I was working on measuring drift and sensors, something I'd never done before. Having someone in our company in Norway who's a valve expert that I could have crash course sessions with was amazing.
SCHOOL OF THOUGHT
Successfully ingesting, synthesizing and applying big data in a customer-facing capacity also hinges on fluid sharing of intelligence internally. To do so, the company embraces "integrated and cross-functional team models" while championing transparency for company OKRs, said Head of Internal Communications Audrey Camp. "By creating and implementing OKRs, we've helped give every team member clarity, purpose and direction," Camp recently told Built In Austin.
Is there a defined development framework for Cognite employees?
Rønningen: As we mature as a company, we'll formalize these things more. I like having some guidelines, but I also like being able to make my own. I feel it fits well with the customer, project or the objectives that we're trying to accomplish. It's not for everyone — but, personally, I feel that's better for me.
Cao: I come from large companies with a very structured framework. Some people enjoy that, but I think that many people enjoy exploring what they like doing and finding out what they're good at. I like being able to rotate through different departments. Not having those limitations really helps take your career where you want it to go. 
Alix-Williams: I've seen people's careers go down really interesting paths that even they hadn't anticipated, because they realized they had a skill that Cognite didn't have yet. You're encouraged to explore, like a create-your-own-adventure story. I like the ability to learn what I want to do as I go, versus following a set framework.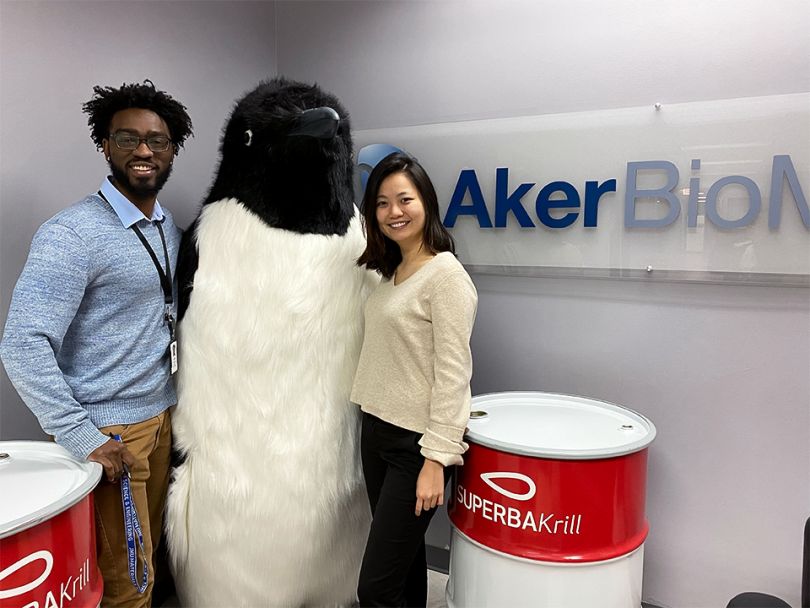 Are there any opportunities that you're looking forward to taking advantage of at Cognite?
Rønningen: I want Cognite to be remembered as a company that changed the way the industry works and made it a more sustainable business than what it is today. It's an opportunity I haven't had before and I will never have again.
Cao: I want to expand on different parallels within my client and in this company, as well as explore different projects within renewable energy and other up-and-coming industries. I'm excited to showcase additional use cases and present how we can change the way they work.
Alix-Williams: Before this, I was working in a research lab using computational methods to model materials. I'd like to use physics-based modeling in some capacity, maybe for predictive maintenance. I haven't figured out exactly how my background is going to fit into our ethos, but I'm sure once I figure it out, the company's going to support me.