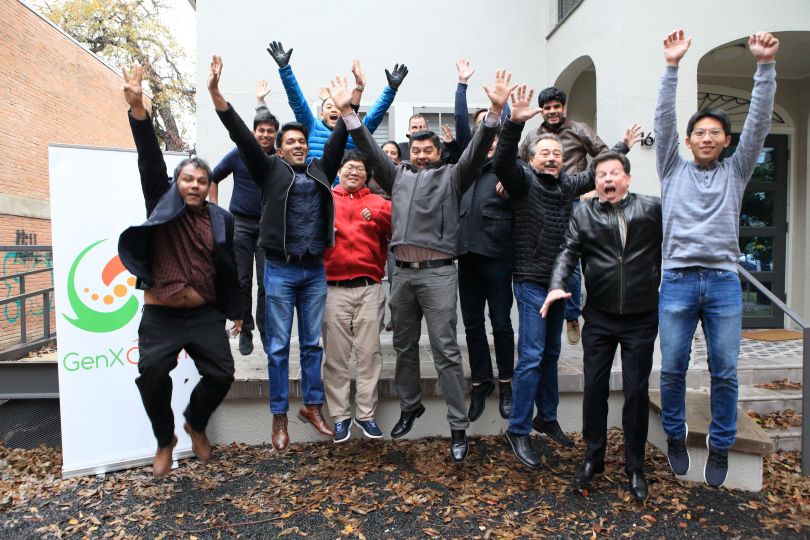 If you've attended ACL, a major sporting event or any other event pulling huge crowds, you know how your cell phone struggles to perform.
GenXComm, a university research project turned startup, hopes to fix that — and just landed $7 million to do so. 
The problem is that the amount of spectrum, or available wireless frequencies and signals, can't support the influx in demand that comes with dense environments. So GenXComm is developing tech designed to double network usability and increase bandwidth. 
The round was led by Intel Capital, a division of Intel Corporation that would likely benefit from this technology.
"We're a hardware-enabled software company," said Dave Perry, a local startup mentor and senior advisor to GenXComm. "Our real secret sauce is in the tech itself."
Perry's referring to GenComm's patented technology, which can concurrently send and receive data on a single channel without interference. The result: more available spectrum and potentially major improvements in the performance of cable and Wi-Fi networks, IoT and 5G cellular.
We think GenXComm could be the next big Austin startup success story."
"This will impact any wire or wireless telecommunications company in the industry," said Perry. "We think GenXComm could be the next big Austin startup success story."
Its tech can speed up and free up bandwidth in high contention areas by up to 30 times, Perry said.
"GenXComm is unleashing the full potential of the spectrum used for today's 5G mobile, Wi-Fi and cable networks — by allowing channels to be stacked with no empty spectrum between them, thereby generating new applications, revenue streams and business models for telecom operators and the Industry 4.0," said Hardik Jain, co-founder and inventor of GenXComm, in a statement.
Azure Capital Partners, Bandgap Ventures, Capital Factory, FAM Capital Partners, Lip-Bu Tan, UT Horizon Fund and WS Investment Co also participated in the Series A.
The funding will be used to double GenXComm's research and development team and toward outsourcing the development of chip hardware to deploy in mobile devices.
Perry said the company will first target the cable industry before moving into wireless and 5G.  
"Everyone is super excited," said Perry. "This technology goes back four years. Now within the past year, we've done demonstrations of our proof of concept and shown that the technology really works and it's not just something in the lab."
Jain and Sriram Vishwanath, GenXComm's co-founder and CEO, launched the startup in 2016 from the University of Texas' engineering department. GenXComm now has 21 employees and has raised $8.5 million from investors.