Austin's hot — both literally and figuratively.
Not even scorching summer temperatures can steer off droves of new companies from moving to Austin. Our city continues to be an in-demand destination for secondary offices, and, in the case of these five companies, brand new 512-based headquarters. Take a look to see who has recently moved in.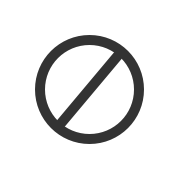 Infocyte, a cybersecurity startup that develops threat-hunting solutions, launched from San Antonio in 2014. Shortly after the company announced the release of its threat detection platform Infocyte HUNT 3.0, which CRN recognized as one of 10 hot new security solutions at this year's RSA Conference, Infocyte also shared it had relocated its HQ to West Austin. Infocyte said it plans to add 10 new hires over the next year. Its San Antonio office will remain open as the company's Security Operations Center.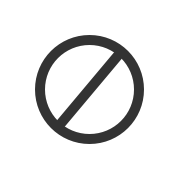 Esper, a govtech startup launched in 2018, told us this spring that it would be moving its headquarters from San Francisco to Austin over the summer. Co-founder Maleka Momand said the move was inspired by a combination of Austin's healthy tech sector and its population of civic-minded professionals. Esper's platform provides government entities with workflow tools to record and organize data during regulatory processes. Upon moving to Austin, Esper plans to hire three to five engineers, one to two designers and one to two customer support reps.
In late May, HanAra Software announced Austin as home to its North American headquarters, along with plans to triple employee headcount over the next three years. The company, which builds data management and predictive analytics solutions for process plant management, is a U.S. subsidiary of BNF Technology, a South Korean-based software firm that designs management optimization tools for industrial process plants. HanAra's office is located off Far West Boulevard in North Austin and includes teams from sales, marketing and engineering.
Headquartered in San Francisco, cybersecurity startup JASK opened a sister HQ in Austin this spring with massive local hiring plans in the works. The company's AI platform helps IT professionals quickly identify and prioritize threats and attacks. Located at The Domain, JASK's office houses members of its sales, marketing, engineering and executive teams. Following a $25 million Series B funding in June, JASK hopes to increase its Austin headcount from 40 to 100 by the end of the year.
Just before the start of the new year, San Antonio-based Carnegie Technologies moved its global headquarters to North Austin to house its marketing, sales, business development and software development teams. CEO Paul Posner said they made the decision to get closer to Austin's tech talent and community. The company creates digital communications solutions in mobile and IoT and has existing offices in San Antonio, Canada, the United Kingdom, Australia and Serbia.