While technology has made much of life as a consumer easier, the process of buying and selling a home remains a hassle in need of a tech-driven makeover.
The opportunity to transform the real estate industry is what brought Greg Stewart to Amherst Residential's newest venture, Bungalo. As chief operating officer, Stewart aims to focus on transparency and collaboration to help his team reach its goal of making the buying, selling and financing of pre-owned homes easier.
We spoke to Stewart to learn more about his vision for Bungalo and how he'll help his team get there.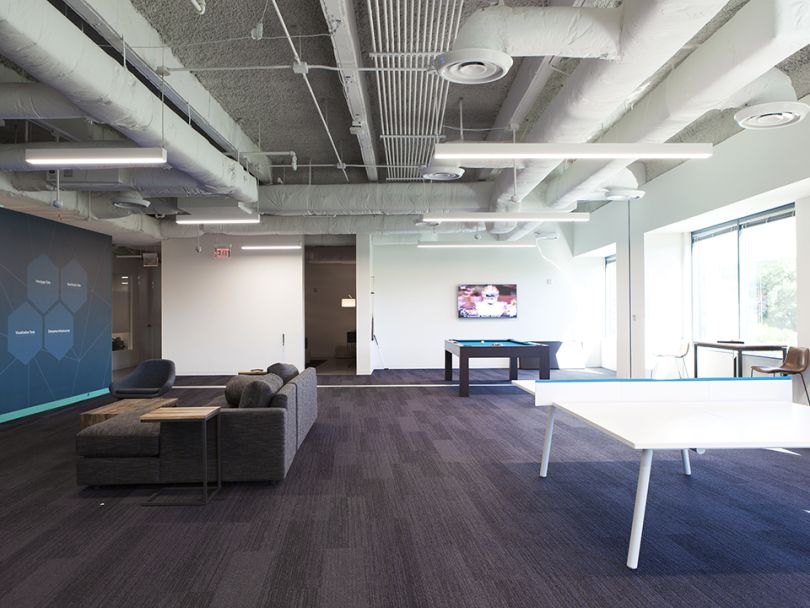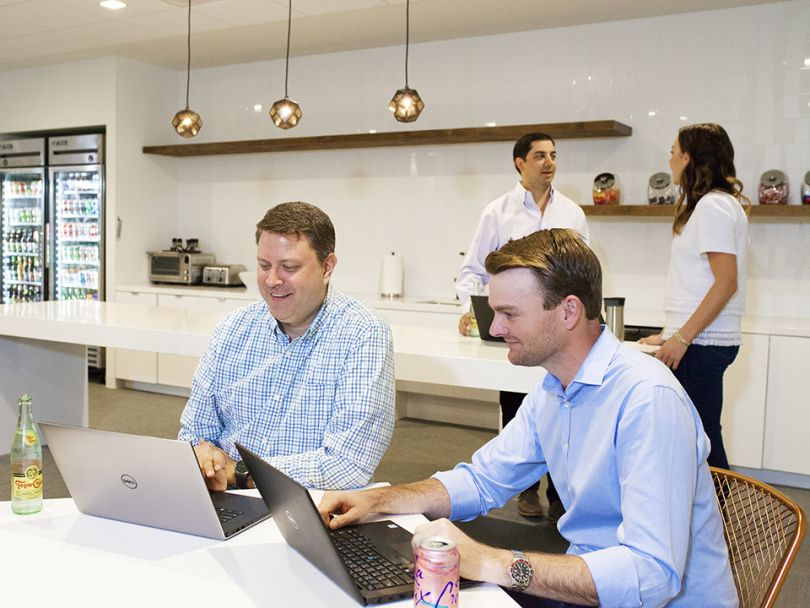 FOUNDED: 2012
EMPLOYEES: 650 (Amherst Residential); 25 at Bungalo
WHAT THEY DO: Amherst Residential — a division of Amherst —
is an owner-operator of more than 18,500 single-family rental homes in 26 markets and 19 states within the U.S. Leveraging proprietary technology, Amherst helps real estate owners and investors renovate, lease, manage and finance their homes. 
WELCOME HOME: Bungalo is a new venture from Amherst Residential that provides consumers with an all-in-one home buying experience, guiding them through every step of the process.
THE PERKS: Bungalo provides free catered lunches to its employees in addition to frequent social events, including opportunities to attend SXSW.
FAMILY MATTERS: Bungalo's CTO Jason Griffin believes team culture stems from transparent leadership, collaboration and spending time outside the office. Learn more.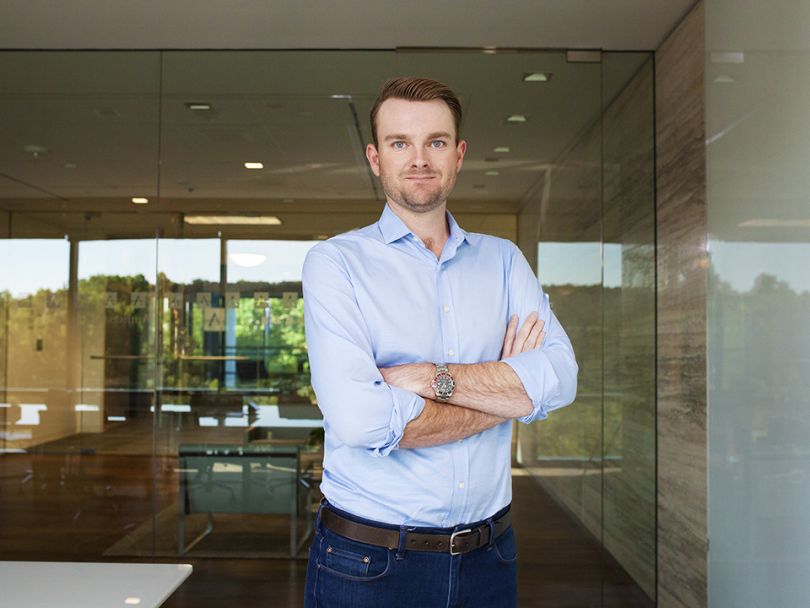 Greg Stewart, Chief Operating Officer, Bungalo
Greg Stewart leads the day-to-day operations of the business. He focuses on refining Bungalo's vision and translating it into results. He is responsible for building out and supporting the leadership team and the company.
BEYOND WORK: He treasures time at the park with his daughter and wife.
What attracted you to Bungalo?
Amherst has been successful in partnering with institutions to acquire, rehab and maintain single-family real estate across the country. My background is a mix of financial services and early-stage ventures, so the opportunity to help build a new consumer-facing venture within an established and uniquely positioned company was too good to pass up.
I joined to help figure out how to expand our platform to offer differentiated products and services for home buyers, sellers and retail investors. I'm excited about the opportunity to drastically improve the homeownership experience for U.S. consumers.
What is your vision for Bungalo?
We're thinking about how we can make it easier and more enjoyable to buy, sell, finance or invest in a single-family home. We are taking our deep experience in real estate and combining it with fresh perspectives from other consumer-based tech industries.
We officially launch this summer. Our products are both a high-quality, pre-owned home and the experience of buying that dream home from us. We want buyers and buyer agents to see the Bungalo logo and know what it means from a quality perspective, both in the home and in our services and technology.
We want to give consumers the reveal of a refurbished, high-quality, pre-owned home, but without the stress."
What challenges are you solving in the real estate industry?
Residential real estate is the largest asset class in the world, yet buying, selling and financing residential real estate remains a complex, time-consuming and expensive process. Most markets are both starving for inventory and facing an aging housing stock in need of repairs.
Everyone has watched those fix-it-and-flip-it shows. While it's easy to romanticize the experience of rehabbing a home, it's difficult to manage, it's expensive and it's hard to predict how much work it will take to complete the project. We want to give consumers the reveal of a refurbished, high-quality, pre-owned home, but without the stress.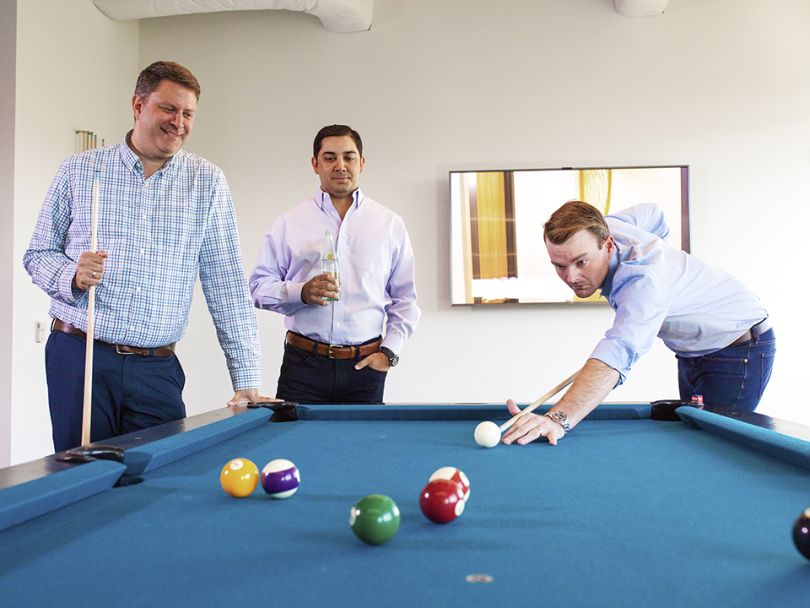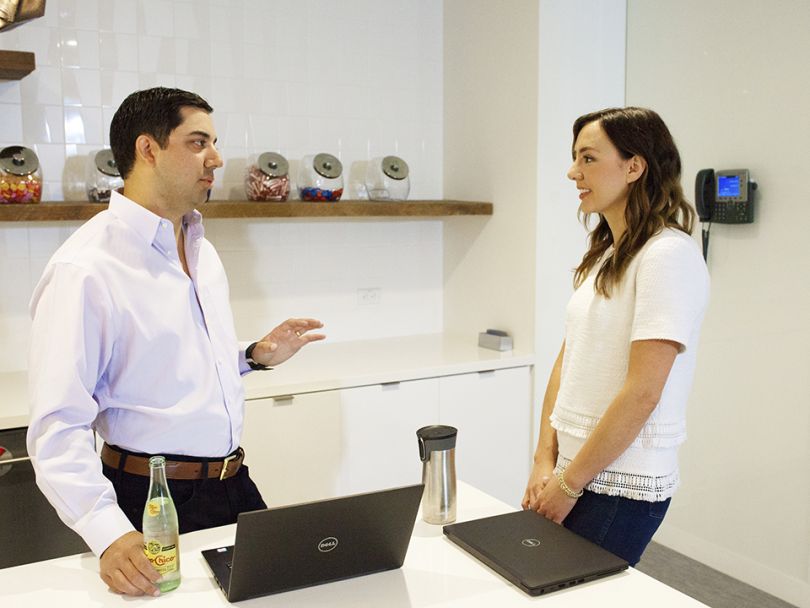 What gets your team through those long days as you launch Bungalo?
Our team works hard, but we also have a ton of fun together — both inside and outside the office. It's not uncommon to find our team working shoulder to shoulder all week and then hanging out together on the weekend. We enjoy each other's company. It's a high-energy and collaborative group that knows when to focus and when to have fun. Keeping this balance as we grow is incredibly important to me.
When everyone understands the objective and how they are contributing to the mission and then sees the results, it's magical what can be accomplished."
How have your past experiences influenced your leadership style?
Prior to joining the company, I led a challenged start-up that needed a lot of work to get back on track. Money was tight, morale had hit a rough patch, and I realized that all we had was each other. It wasn't about titles or resumes or college logos, it was about coming together in the trenches to win as a team. Members of the team motivated each other, worked together and saw results. It's easy to do weekly happy hours and team events, but it's harder to win as a team when success seems impossible.
The experience showed me that team and culture matter most. If you don't nail both, then the odds of success are slim. Transparency is also an incredible motivator. When everyone understands the objective and how they are contributing to the mission and then sees the results, it's magical what can be accomplished.
What's the most important piece of advice you've ever received?
One of the best pieces of career advice I've ever received came from my father. He stressed the importance of building meaningful work relationships. When you build relationships at work that are grounded in trust, collaboration and respect, you are building relationships that will last long after your work together comes to an end.
Some of my closest friends and mentors are former colleagues. These relationships have opened doors in my career that I would never have imagined. I invest heavily in maintaining and growing these friendships and making sure that I add value to their lives and careers as well.
I encourage everyone on my team to recruit their own personal board of directors — folks they can lean on when they are stuck or brainstorm with on new ideas. The majority of my personal board of directors are former colleagues.
Who are you looking to hire in the near future?
A lot of our focus will be growing our team with top engineering talent, innovative marketers, and business and real estate operations folks. We'll also look to build out new markets and expand our local field teams comprised of construction, operations, sales and marketing members.