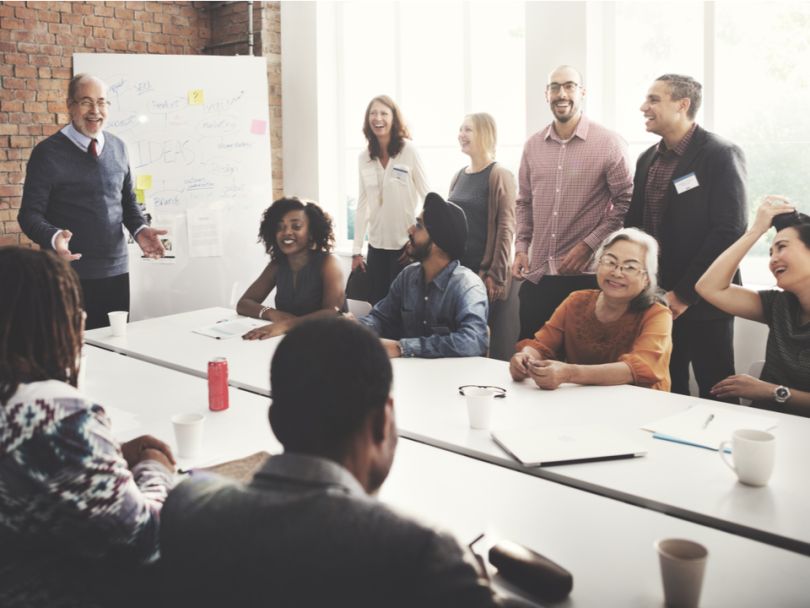 Welcoming new leadership is a pivotal moment for any company. It's a chance to strategically build on great ideas, or to start a new chapter in the company's evolution. This month, several Austin tech companies made major new leadership hires. We've rounded up all the details you need to stay in the know.
Artificial intelligence-powered real estate firm Ojo Labs is expanding in broad strides lately. This month, they added two key hires to ramp up product growth. Joining the firm as CTO is Peter Kappler, who helped open Google's Austin office in 2007.
Ojo Labs also has a new executive VP of engineering in Qingqing Ouyang. Previously, Ouyang was head of engineering at Main Street Hub. "I was impressed by Ojo Labs' mission to improve the way people make their most important decisions through the fusion of machine learning and human intelligence," she said in a press release.
Asset management software developer Snow Software welcomed Ken Schock as its new CRO. Schock's 30-year career has seen him lead numerous sales teams. Most recently, Schock served as vice president of sales for North America strategic and public sector at Cloudera.  
Fluence Bioengineering, a maker of LED lights for indoor plant growing, is in the midst of rapid expansion. Following their acquisition by German firm Osram Licht AG, Fluence announced the appointment of a new CEO: David Cohen. Previously, Cohen worked for more than 20 years as an engineer and executive in the lighting field.
This month, digital marketing firm Bazaarvoice announced the appointment of Fritz Hesse as CTO. In his new role, Hesse will oversee the company's multi-national engineering teams. Previously, Hesse served as vice president of engineering at Mitek Systems, where he played a key role in developing the firm's mobile banking tools.
In late October, telemedicine firm Medici announced it had filled the role of VP and head of product. Anne Jude Hunt was selected for the role due to her combination of her artificial intelligence and medical technology expertise. Most recently, she directed the development of Castlight Health's data intelligence platform.