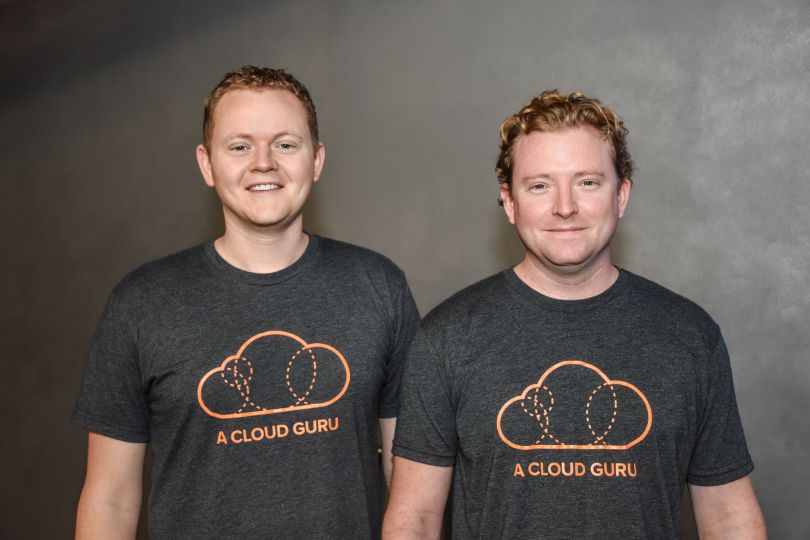 These days, it seems like everything is in the cloud. Phone backups, family photos and — for more and more companies — their most valuable asset: data. 
However, it's one thing to use the cloud; it's another to understand it. Companies don't always have experts at the cutting edge of AWS, Google Cloud or Microsoft Azure to leverage those tools, and serverless architecture can be a bit nebulous for the uninitiated. 
A Cloud Guru, a company that offers cloud training and certification courses, has those companies covered. The company announced on Monday that it raised $33 million in growth funding to expand that coverage.
"We saw an opportunity in the cloud environment to broaden our content offering," said Jon Meachin, A Cloud Guru's Chief Operations Officer. "We saw the continued growth and need from our customers for additional content, and that's what drove this funding round."
Founded in 2015, A Cloud Guru launched to make cloud training and certification more accessible and affordable. Those goals stemmed from co-founder Ryan Kroonenburg's experience trying to earn his AWS certification — a process that ran him $2,000, according to the company.
With A Cloud Guru, companies have access to a catalog of training videos in Azure, Google Cloud, AWS and Linux. The training programs are designed for both beginners and experts alike, and can be used to prepare for cloud certification tests. The goal is to help experts level up their skills and to give other stakeholders the tools to communicate with the experts. 
"It's an organizational and cultural change to move from on-site servers to the cloud, and part of that adoption requires not only a change in the way you host information and build products, but in the vocabulary and vernacular you use," Meachin said.
Since its launch, the company has trained more than 850,000 people across 186 countries.
This funding round will allow the company to expand its library of courses, hire additional instructors, expand the go-to market team and build additional features. In Austin, A Cloud Guru plans to double its team of 45 employees, hiring for finance, sales, marketing and customer success roles.   
Summit Partners, AirTree Ventures and existing investor, Elephant, led the round. The company has now raised $40 million in funding.