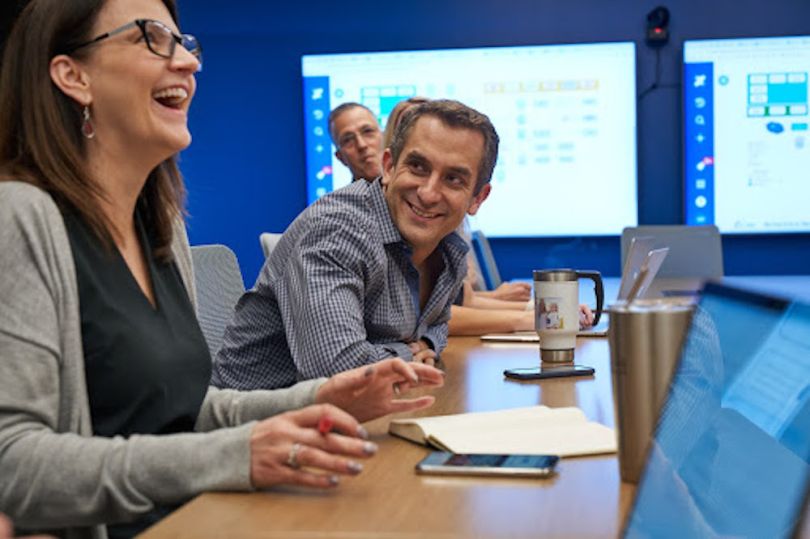 On Wednesday, global accounting and consulting firm Deloitte unveiled its latest ranking of the 2020 Technology Fast 500 and Austin-based companies were well represented among some of North America's fastest-growing tech startups.
The 26th annual list includes companies chosen based on their fiscal year revenue growth between the years 2016 and 2019. The companies are ranked based on their percentage growth rate. Overall, the companies included in the ranking reached revenue growth ranging from 175 percent to 106,508 percent over three years. The median growth rate was 450 percent.
In addition to tech companies, companies in the media, telecommunications, life sciences and energy technology sectors were also included in the ranking. Leading the way nationally was Pasadena-based pharmaceutical company Arrowhead Pharmaceuticals.
All told, eight companies made the list from Austin. This marks a sharp increase from last year's ranking, when only four Austin companies made the cut. At the top of the list for the Texas capital city was OJO Labs, which ranked 29th overall with its 7,785 percent revenue growth.
Read on below for details on the top five Austin tech companies included in this year's Deloitte ranking and click here for the full list.
Rank #296, 365% Growth
Digital Turbine offers an on-device media platform that aims to "simplify content discovery and deliver it directly to the device." Its technology delivers better advertising experiences for brands trying to reach new customers at scale and is used by more than 40 mobile operators. The company also has offices in Arlington, Durham, Mumbai, San Francisco, Singapore and Tel Aviv, and its customers include Verizon, Uber and HTC.
Rank #187, 652% Growth
This Austin startup offers cloud-based video management system (VMS) software that helps people, businesses and other establishments manage their video surveillance. In addition to its Austin headquarters, the company also has offices in Europe and the Asia-Pacific region. Last month, the company announced it closed on a $40 million Series E funding round.
Rank #181, 662% Growth
Founded in 2013, legaltech startup DISCO offers an AI-powered ediscovery platform "developed by lawyers for lawyers." The company boasts more than 500 customers that rely on its technology to automate, organize and speed up their collection of evidence. In October, the company announced it raised $60 million in new funding, bringing its valuation to $785 million.
Rank #127, 942% Growth
Blue Prism develops robotic process automation software aimed at helping companies operate with a more agile virtual workforce. The goal for its clients? Increased profitability and enhanced customer experiences. In addition to its Austin office, the company also has headquarters in London and more than a dozen other locations around the world. It raised more than $120 million in new funding in April.
Rank #29, 7,785% Growth
OJO Labs offers an end-to-end platform for buying and selling homes powered by an AI assistant that helps both buyers and sellers navigate the home-buying process. The company is experiencing record growth and a busy 2020: It recently acquired Digs, a Chicago-based app that helps consumers manage their finances before and after purchasing a property. In June, the company announced it raised a $62.5 million Series D round, which it used, in part, to snap up residential real estate search site Movoto.