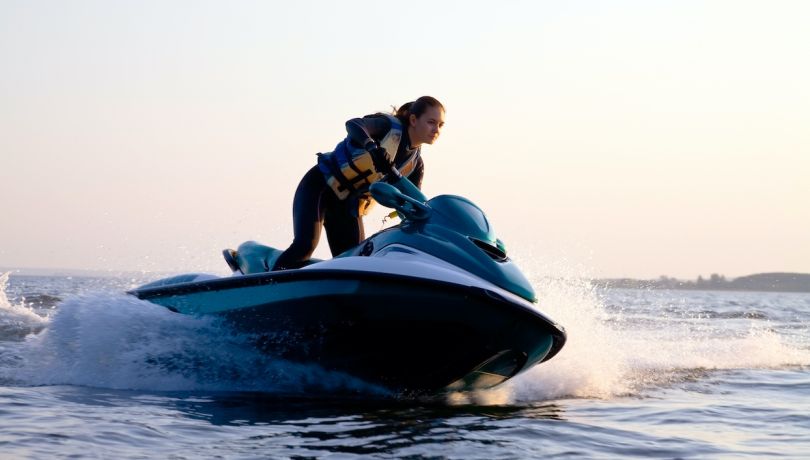 Rollick, an Austin startup that claims to operate the largest online marketplace for companies selling RVs, boats and powersports vehicles, announced Monday it raised $8.5 million of fresh funding. The round was led by strategic investors Sandbox Insurtech Ventures and TechNexus Venture Collaborative, bringing the company's total capital raised to $22 million.
Rollick launched out of stealth mode in 2017, with the hopes of providing more transparency in the marine, outdoors and powersports industries through its network of trusted buyers and sellers. Its platform also provides tools for new customer acquisition, enterprise lead management and marketing automation, allowing retailers to sell their products more effectively.
"We set out three and a half years ago to help recreation dealers and manufacturers provide deeper digital engagement with consumers, creating higher quality transactions and increasing customer satisfaction," Rollick founder and CEO Bernie Brenner said in a statement. "The recreation category has seen unprecedented growth in the second half of 2020 as people look for ways to get outdoors, have fun, and stay safe during the pandemic."
Indeed, the RV and powersports industries have really taken off in the last year, with vehicle sales increasing by more than 18 percent in 2020 alone, according to the Motorcycle Industry Council Retail Sales report published last month. The National Marine Manufacturers Association also reported that sales of new powerboats rose by about 12 percent in 2020, the second highest year on record.
This has led to a renewed interest in tech companies innovating in the space too. For instance, peer-to-peer motorcycle rental platform Riders Share closed on a $2 million Series A led by LiveOak Venture Partners over the summer, and RV rental startup RV Share raised a whopping $100 million in October.
Rollick has also been growing quickly, rolling out several new strategic partnerships with various finance and insurance providers, and powersports manufacturers. The company also launched a new "Buy From Home" program across its national dealer network, allowing customers to make purchases safely without having to go into a dealership.
This fresh funding will be used to expand on these existing programs nationwide and create new ones, with the goal of tapping into Rollick's growing user base.