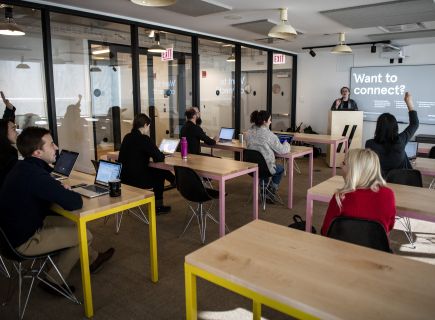 Hello, we're Flatiron School
Flatiron School is a global school that trains students in 21st century skills like software engineering, data science, and UX/UI Design. Flatiron School's on-campus and online immersive courses have a proven track record of impressive job placement outcomes and include dedicated career coaching, job placement support, and a money-back guarantee.
Jobs at Similar Companies
22 open jobs
Similar Companies Hiring
Our company is located inside the WeWork SXSW Center in Downtown Austin.
Perks + Benefits
Culture
Team based strategic planning
Group brainstorming sessions
Health Insurance & Wellness
Health Insurance Benefits