Greentech + Hardware
Industry
Hello, we're Smarter Sorting
Smarter Sorting utilizes machine learning and artificial intelligence to create the best decision path for unsalable products. We help businesses manage their regulated waste stream to automate compliance and increase reuse. The sorting process allows for some products to be routed to alternative markets and make responsible reuse possible.
Why Work with Us?
We do what it takes. We become experts. We are not jerks. We are real. We have grit. We play it fast and loose here, but we're all driven to be proactive and strategic. A healthy culture is key to our company's success and more importantly our employee happiness. Our core values drive our healthy culture and in turn, we achieve our vision.
We are
Productive,
Collaborative &
Creative
An Insider's view of Smarter Sorting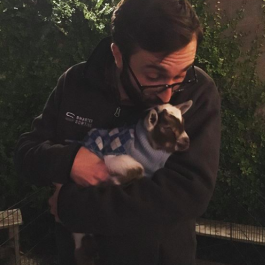 What's something quirky about your company?
We always have baby goats, bunnies and chickens attend all of our company events because they've been scientifically proven to sharpen business acumen and bolster synergy.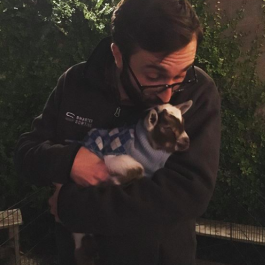 Jared Robertson
Software Engineer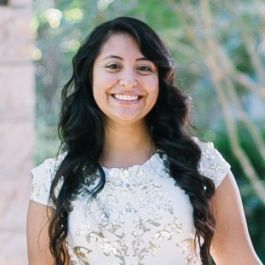 What's the biggest problem your team is solving?
My team is working to develop a product that will bring back of store technology into the 21st century. We are helping clients better manage all of their back of store processes by providing tools that work for them instead of tools that they have to work with. It's fun to be a part of a team that is building out a revolutionary product!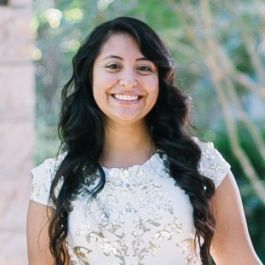 Maya Lozada
Product Manager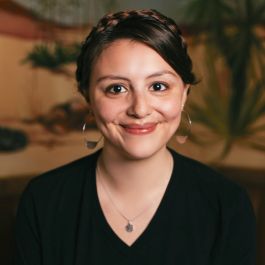 What does career growth look like on your team?
Smarter Sorting is extremely supportive of our career growth. One of our values is 'We will become experts.' I'll be getting my HR certification this year and it will be completely funded by our Administrative department. We also buy our employees any books they need for continuing education.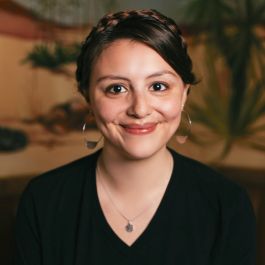 Valerie Lara
Director of HR & Recruiting
What is your vision for the company?
My vision for Smarter Sorting is to revolutionize the industry with smart technology. I truly want to maximize the salvation of unsold or unwanted items and force people to second guess the word "waste." Internally, I want to create a culture where genuine, talented people can learn and grow.
Katy
VP of Customer Success
What are some social events your company does?
Every day at Smarter Sorting is like a social event. Our internal slogan is "party all the time". Snack days are held every Thursday and feature local treats. We invite baby goats & bunnies to all company events. We also facilitate volunteering opportunities for our employees including Dress for Success, Austin Habitat for Humanity and lots more.
Jocelyn Wakham
Operations Associate
We're Hiring
We're
Hiring
Where we are
We are in the heart of East Austin right next door to Lustre Pearl and Scotty's BBQ. Our 2,500 sq ft. office used to be an auto body shop. #ReUse
Perks + Benefits
Health Insurance & Wellness
Health Insurance Benefits
Retirement & Stock Options
Child Care & Parental Leave
Professional Development
Job Training & Conferences
I love that each day working at Smarter Sorting is different. Whether I'm preparing a plan for a new customer or organizing teams on a deadline, there's always a new challenge--but it helps to work with a smart, hungry team that does what it takes.

Erin

Senior Project Manager

It's rare for a company to find a model where truly everyone wins. That's what excites me about being a part of Smarter Sorting. We see the enthusiasm in our customers, the impact on the environment, and the growth in our business.

Daniel

Senior Software Engineer

I love that I'm encouraged to try out new things and be innovative. If those things don't work out, the leadership team supports us in learning new lessons and trying again. At Smarter Sorting, we acknowledge hard work and laugh every single day.

Usman

Senior Data Engineer

Smarter Sorting is honestly the best company I've ever worked for. The people are smart, innovative, and make each other feel and know they are valued. Smarter Sorting provides me with all the tools I need to do my job well and grow in the industry.

Victoria

Director of Municipal Success
Jobs at Smarter Sorting
3 open jobs
Data + Analytics

Data + Analytics

Data + Analytics

Technology we use
Engineering

Product

Sales & Marketing
Javascript

Languages

Python

Languages

Ruby

Languages

Sql

Languages

Node.js

Frameworks

Ionic

Frameworks

Sinatra

Frameworks

MongoDB

Databases

PostgreSQL

Databases

Docker

Databases

InVision

Design

Wrike

Management
Our funding history
Investors:

Smarter Sorting has raised a total of $9.3M in funding over 2 rounds. Our latest funding was raised on Jul 26, 2018 from a Seed round. Our first raise was over $5 million in seed funding, including $2.5 million from RTP Ventures.

Investors:

Smarter Sorting has raised a total of $9.3M in funding over 2 rounds. Our latest funding was raised on Jul 26, 2018 from a Seed round.