Though less glamorous than the growth in edtech, fintech and healthtech over the years, Austin is home to a booming legaltech ecosystem that's creating more efficient ways to connect users with lawyers, help obtain U.S. citizenship, take on the city for a parking ticket, and locate evidence for cases. We've rounded up six companies working to help you in the law processes that can otherwise be a nightmare to deal with.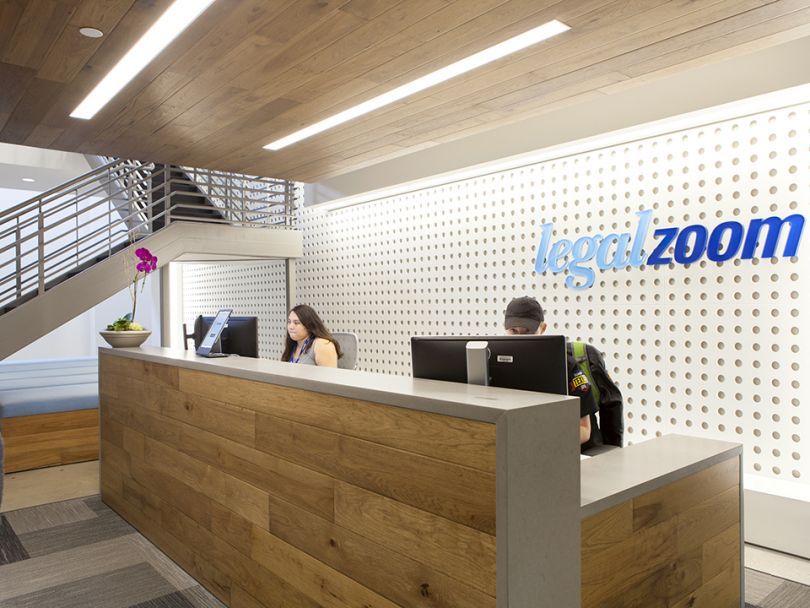 LegalZoom now serves over three million customers with over 15 years of experience since first launching online to provide all Americans easier access to legal assistance. It started in 2001 with 10 web-based products to support estate planning, business formation, and intellectual property protection.
In 2010 they launched an independent attorney network for people to get personalized legal advice to address their individual needs.
This past year, in the U.K., LegalZoom began operating as a full-fledged law firm, while continuing to develop new tools for Americans.
Headquartered in California, LegalZoom's regional office in Austin opened in 2010, and added over 500 job openings in our city.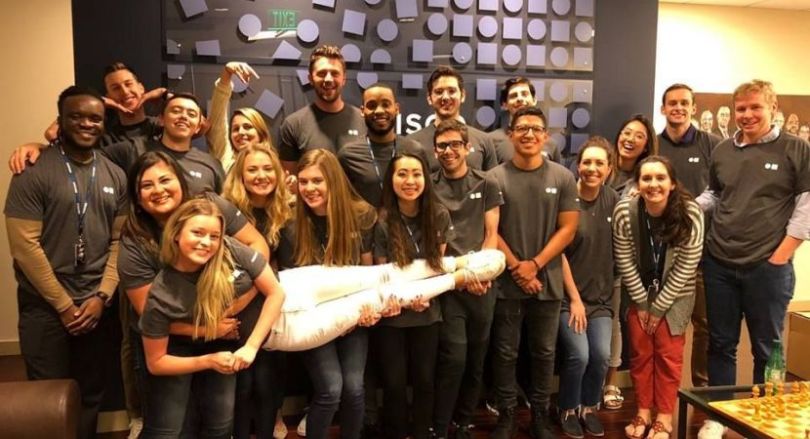 CS DISCO marries engineering and law to provide software that helps lawyers find evidence faster through its database, search and neural-network-powered machine-learning technology.
The e-discovery platform was created by lawyers, for lawyers, founded in Houston in 2013 by former litigation partners Kiwi Camara and Kent Radford and engineers Gabe Krambs and Barry Hagan. They opened up their northwest Austin product development office in July 2015 with 12 employees and have plans to recruit as many as 25 team members by July 2017, executives said.
Founded in 1989 in Austin, Mitratech develops integrated enterprise legal management solutions including integrated matter management, e-Billing, legal hold, contracts management, entity management and compliance solutions.
The company has had a busy 2016. They acquired Viewabill, an Ohio-based app designed to monitor attorney billing, in March, and British developers of governance risk and compliant softwares CMO Software Ltd. in June and Hitec Laboratories in August.
With over 300 employees, Miratech employs 120 locally. Austin's Vista Equity Partners previously financially backed the company, and now it is owned by Boston private equity firm TA Associates Management.
Both a lawfirm and a tech company, Lawgix provides clients with intuitive scheduling and result reporting, compliance and quality control, audit support through its litigation support and court appearance management technology, and professional service for the collection industry through its team of 20 lawyers.
Lawgix was founded in Pittsburgh in 2012, then opened its headquarters in Austin off Congress Avenue. They acquired Fixed in June of this year, an app that allowed users to fight parking tickets through an automated system and connect with lawyers.
Prior to the acquisition, Lawgix's technology only supported the backend of the litigation process, like handling court dates and processing the results of court actions. Now with the addition of Fixed's, Lawgix has the technology to assist the front end onboarding of new clients.
Frustrated with the time wasted in the discovery and case management processes, the founders of Liquid Litigation launched the Austin-based tech platform in 2002 to address these inefficiencies.
Liquid Litigation unifies the process by combining legal holds, case strategy, matter and budget management, review and analytics into one web-based platform called Liquid Lit Manager. The company serves across multiple industries including healthcare, energy, pharma, transportation and education.
VisaEase launched in Austin in November of 2014 as an online immigration startup for U.S. visas, green card and citizenship applications. The company provides a secure online service that assists users through the steps of applying for U.S. immigration, including renewals and replacements of green cards.
The website, designed by immigration lawyers, also provides guides to interviews and tests, with online and phone support available.
The president of VisaEase, Phillip Payne, is a U.K. citizen who immigrated to the U.S. 10 years ago, gaining his permanent residence in 2007.
Images provided by Shutterstock and company websites.
Know a company we should cover? Send us a tip or tweet us@BuiltInAustin