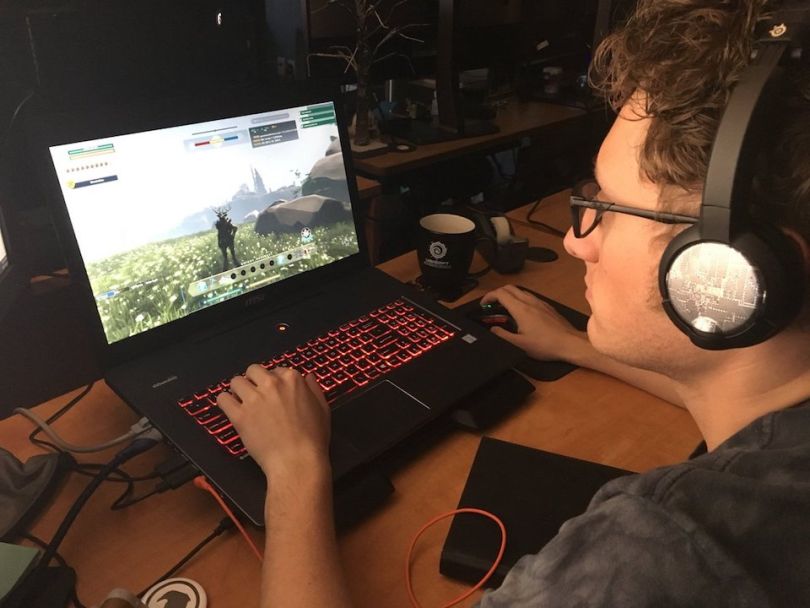 Austin gaming studio ArtCraft Entertainment has been working on its massive multiplayer online role-playing game Crowfall since 2015.
After missing release dates in 2016 and again in 2017, members of the gaming world have wondered what the heck is taking so long?
Turns out, developing a virtual universe that operates in real time takes a while. Fortunately, ArtCraft's investors understand why and sent another $6 million their way in early December to help.
"We're taking a fundamentally different approach to building an online world," said ArtCraft co-founder and CEO J. Todd Coleman. "We're creating a living, breathing simulation of a feudal world — not a 'virtual theme park.' In Crowfall, history isn't pre-written; players will determine the fate of this universe as they gather armies, topple castles and build empires."
We're creating a living, breathing simulation of a feudal world — not a 'virtual theme park.'" 
Players can also help determine the design of the game, which has contributed to further delays in releases.
"If our backers give us feedback that something isn't good enough, we stop working on new stuff and address it," said Coleman. "Those changes aren't free, obviously, and it inevitably pushes out our 'commercial' release."
But to Coleman, it's not the commercial release that's important. What's important is how many users are actually playing the game.
"'Commercial launch' is a priority in traditional retail offerings," said Coleman. "It's far less important when you're making games-as-a-service. It's much more impactful to have an excited, dedicated player base that is happy with your progress and committed to helping you build your vision."
For Crowfall, that dedicated player base amounts to approximately 40,000 users, some of whom have contributed to its Kickstarter campaigns, as well as a group of repeat investors. Collectively, the game has raised north of $13 million in investor backing, Kickstarter funds and donations since it was announced three years ago.
"Enemies, allies, treachery, conquest: It's a bold and fascinating vision, and it resonates," said Coleman. "That's why we continue to gain momentum."
The startup's most recent round was led by Picosa Ventures, which will be used to hire 10 new programmers and 3D artists and also go toward marketing efforts in anticipation of a 2018 soft launch of Crowfall.
I've been calling 2018 'the Year of the Crow' because this is our time to transition from being a start-up-with-a-great-vision to a company-with-huge-momentum."
When it comes to the year ahead for ArtCraft Entertainment, Coleman and his team have big plans focused on future growth. "I've been calling 2018 'the Year of the Crow' because this is our time to transition from being a start-up-with-a-great-vision to a company-with-huge-momentum," said Coleman. "Our ultimate priority is (and has to be) to make the best game possible. In the games market, offering a fun and polished experience is the only thing that matters."