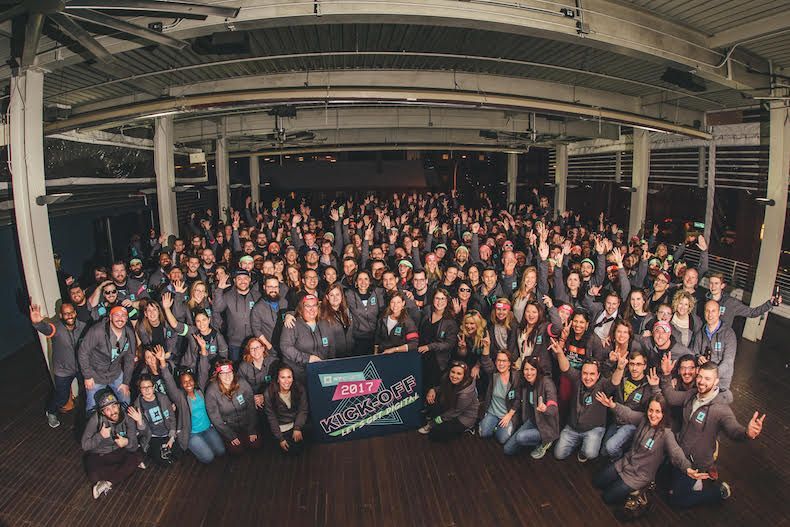 WP Engine has a lot to celebrate at the start of 2018.
Not only did the Austin-based company announce a massive investment from Silver Lake Partners of $250 million today, it also surpassed $100 million in annual revenue.
The funding marks the highest single investment round for an Austin-based tech company in years, and ties HomeAway's $250 million Series D from 2008.
WP Engine will use this investment to continue international expansion and toward further development of its WordPress Digital Experience Platform. Additionally, as part of the deal, WP Engine will welcome three Silver Lake executives to its board of directors, including managing partner Greg Mondre and managing directors Lee Wittlinger and Mark Gillett.
"We are partnering with Silver Lake because of their incredible track record as technology investors, their understanding of digital platform businesses like ours and because of the alignment in core values we share," said Heather J. Brunner, CEO of WP Engine, in a statement. "This partnership will help us further invest in our digital experience platform and bring the power of our platform to WordPress users all around the globe."
Prior to today's announcement, WP Engine has raised a total of $41.2 million with its most recent round of $23 million in 2015 that was used to go international.
Since its 2010 launch, the company has gained over 75,000 customers spanning 130 countries. Locally, its team has grown to about 400 employees in Austin. WP Engine also has offices in San Francisco, San Antonio, London, Limerick and a new location in Brisbane that opened in fall of 2017.
"Clearly 2017 was an outstanding year for WP Engine, our customers and our employees," said Brunner, in a statement. "Our mission is to help our customers win online. We wouldn't have this phenomenal success without our incredible employees delivering outstanding technology and service to our customers every day. We are looking forward to more customer success led growth around the world in 2018."