Ready for a new job but unsure of where to start your search? Let us help. These seven local tech companies are hiring across the board with careers you can grow at. Your opportunity awaits…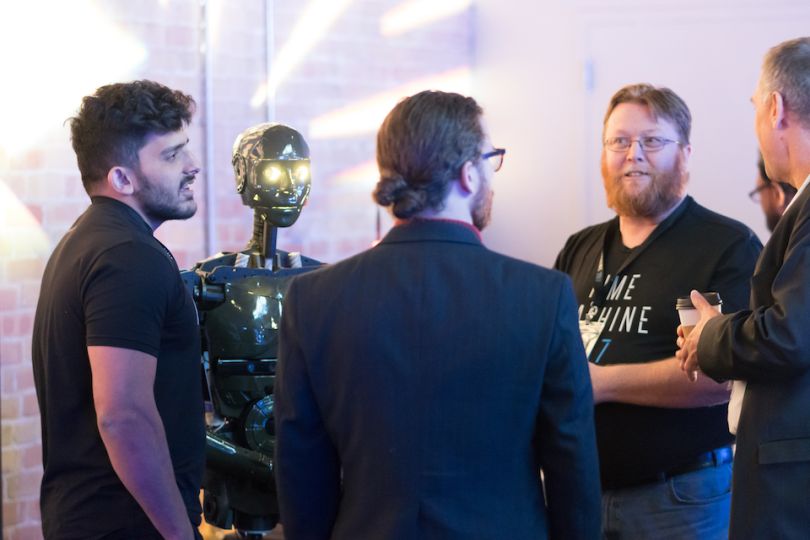 What they do: SparkCognition's cognitive learning systems read and analyze data to help prevent cyber attacks, predict machine failures and perform the tasks of a human data scientist at freakishly fast speeds. Its solutions support the energy, oil and gas, manufacturing, finance, aerospace, defense, and security industries.
Why you want to work here: Because you'll get to help the SparkCognition team create cutting-edge technology that is impacting the future. And while you're at it, enjoy catered meals, coffee bars, a well-stocked kitchen, fitness reimbursements and a strong insurance package covering medical, dental and vision.
A note from the boss: "Even with our tremendous success, SparkCognition is still in the early stages of realizing its full potential to be transformative, which would not be possible without the great people who make up our team," said Amir Husain, founder and CEO. "We are staffed with incredibly intelligent and diverse individuals who share the common mission to make a meaningful difference in field of artificial intelligence and for our collective future. It is inspiring to be part of this remarkable team."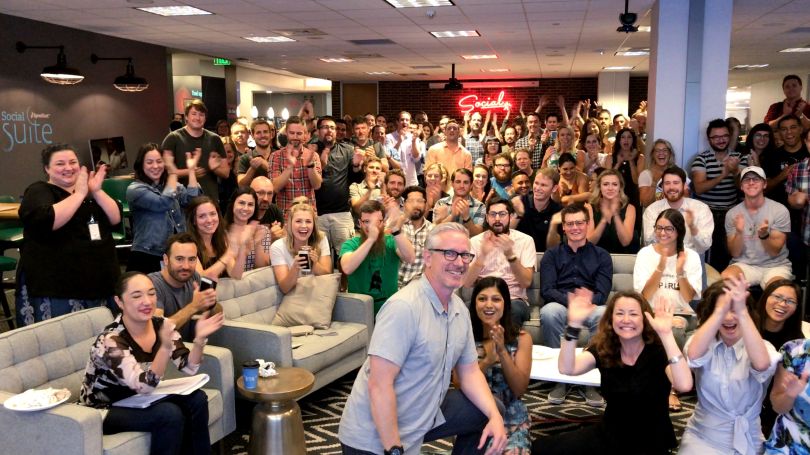 What they do: Serving more than 50 percent of the companies listed on Interbrand's 2015 World's Best Brands, Spredfast's enterprise social media machine helps companies plan, develop, deploy and measure their social content strategies all from one platform.
Why you want to work here: Located in the heart of downtown Austin, Spredfast's office comes with unlimited snacks and drinks plus healthy lunches delivered four times a week. The company also offers 401(k) matching, commuter benefits, equity options and plenty of volunteering opportunities.
A note from the boss: "Be yourself and work on the cutting edge of social at a company built to win," said Rod Favaron, chairman and CEO. "Spredfast is different, and we think you'll feel that the moment you step in the door: from the people you'll work alongside, the path your career will take, and the benefits you'll receive along the way."
What they do: HotSchedules launched in 1999 to provide workflow management solutions to the restaurant industry. Now, in addition to restaurants, its platform has expanded to support clients from retail, lodging, recreation, entertainment, cafes and coffee shops.
Why you want to work here: With rooftop views overlooking Lake Austin, the HotSchedules office also comes with commuter benefits, four days off a year to support your favorite charity, 401(k) match and a monthly cell phone reimbursement. You'll also get to participate in the company's annual Culture Day, which celebrates the cultural backgrounds of every employee with food and activities.
A note from leadership: "At HotSchedules we believe that great things come from unlocking the very best in those who serve others," said Ted Kondis, chief revenue officer. "We started in the restaurant industry — service of others is in our blood, which drives our tireless commitment to our customers and their success. Like most restaurants, our environment is extremely fast-paced and we never give up seeking creative ways to solve tough problems. For the HotSchedules family, this isn't a job, it's a calling. And we love what we do."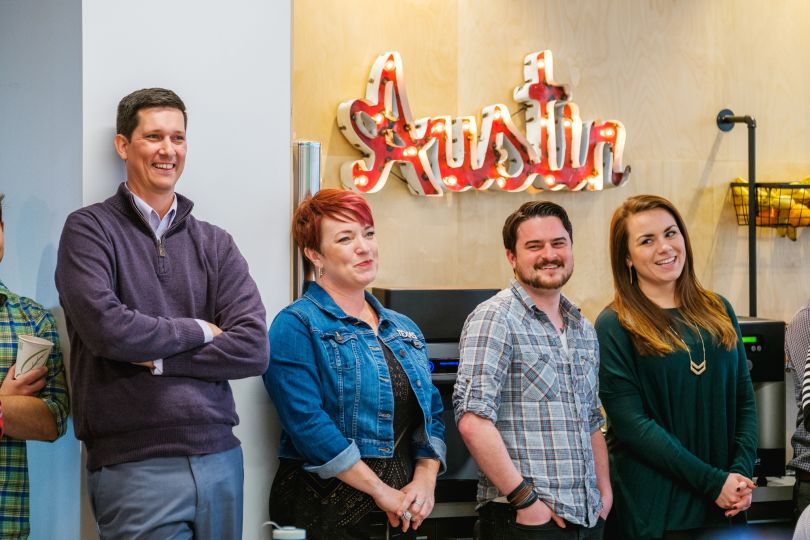 What they do: Procore's cloud-based management software supports the entire lifecycle of construction projects. Its suite of tools covers field productivity, project management, quality and safety, budgeting, contract management and more. The company launched in 2003 and earned tech unicorn status last year.
Why you want to work here: Treat yourself to stunning sunset views overlooking downtown Austin from Procore's W. 6th Street office. Perks include 100-percent covered healthcare insurance, catered Wednesday lunches, unlimited PTO, equity options, paid volunteer days and ongoing learning opportunities to grow within the organization.
A note from the VP: "Procore is rapidly growing as a business and community," said Steve Mair, vice president of talent. "For me, the most inspiring part of our growth is working with many incredibly talented and inspirational individuals. Procore employees have a passion for their craft, a drive for continuous learning and growth and a strong affinity for teamwork. Combine that with our philosophy to hire to Procore's values of openness, optimism, and ownership, and you get an exciting environment of opportunity, innovation, and community."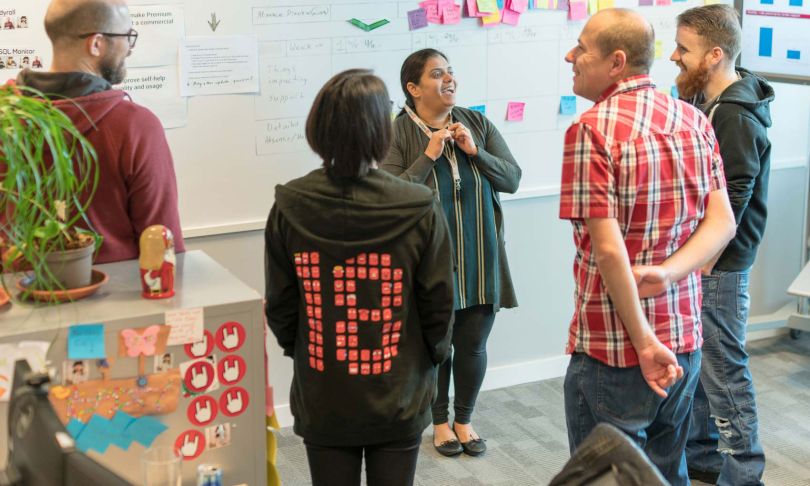 What they do: Headquartered out of Cambridge, U.K., Redgate develops intuitive software applications on the Microsoft data platform for companies all of sizes. The company's Austin office is hiring for 15 positions across the three open roles.
Why you want to work here: For eight years, Redgate has held what's called Down Tools Week. This annual event allows employees to work on different projects with different teams and in different roles. Some projects have benefitted local charity organizations. As for the bennies, Redgate employees are treated to 20 days of paid vacation in addition to federal holidays, a flexible and relaxed working environment, weekly office lunches and health, dental and vision insurance coverage.
A note from leadership: "I look for people with a high work ethic who are smart, driven and dynamic," said Ryan McNitzky, regional accounts director. "Someone who is both a team player and innately driven to succeed. At Redgate we're passionate about our products and our customers, and we're looking for someone who shares that passion and commitment to customer success."
What they do: Founded in 2012, RunTitle's mineral ownership database provides oil and gas property owners with transparent, data-driven analytics to simplify owning and investing in the industry. The startup is bringing on multiple sales development representatives in addition to its other open positions.
Why you want to work here: RunTitle's casual work environment comes with beer on tap, a game room, a fully loaded kitchen, taco Tuesdays and quarterly volunteer engagements. Employees can take advantage of free onsite parking at their office located off Barton Springs Road, along with equity options, medical, dental and vision insurance and flexible time off.
A note from the boss: "We're looking for people who are eager to disrupt an extremely archaic industry, but also enjoy working in teams, being creative, and helping our customers solve real problems," said co-founder and CEO Reid Calhoon. "We're a small but quickly growing team, so every single person here has a mission-critical impact on our business."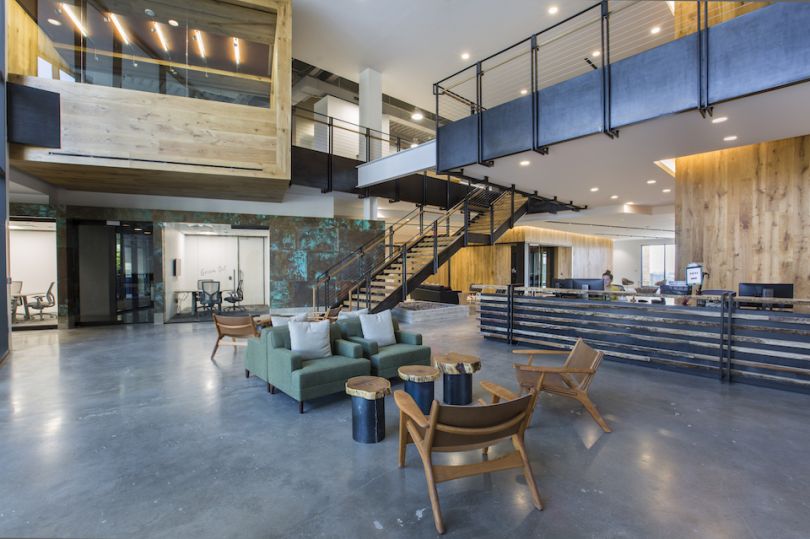 What they do: You've seen the coolers, you've seen the mugs and you've almost certainly passed someone downtown sporting a YETI hat. Yes, we mean that YETI — one of the fastest-growing outdoor brands in the country. Headquartered here in Austin, YETI is expanding — at a rapid-clip.
Why you want to work here: At YETI, working for an outdoor brand can mean lunches on the reg with some of the company's leading ambassadors, like BBQ pitmasters, fishing guides and other wilderness pros. Plus, YETI provides ample opportunity to grow across the company with development programs and cross-department training available to all employees.
A note from recruiting: "Being a team member at YETI means being ready to take on new challenges every day," said Ivy Ford, director of talent acquisition. "We cultivate an environment for our employees to grow and adapt with the pace of YETI.  Resiliency and willingness to learn helps our employees navigate their own path, even when the answers aren't always right in front of them."