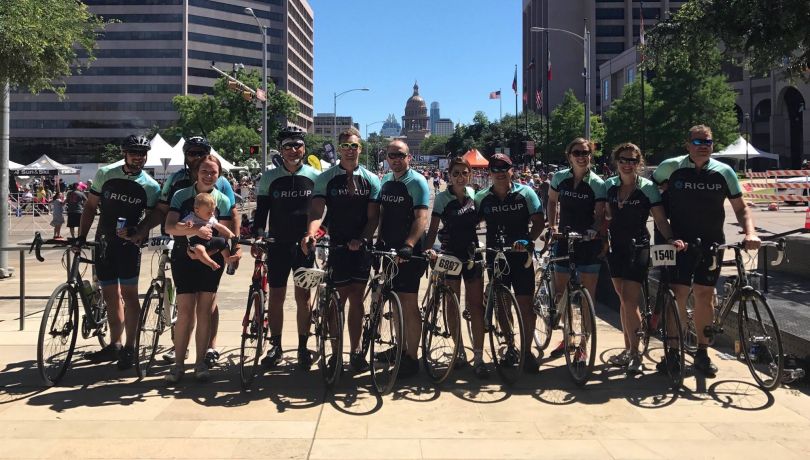 Energy tech startup RigUp just raised a $15.8 million Series B round of financing, led by Quantum Energy Partners and Global Reserve Group.
In addition to the Series B, RigUp also firmed up a $30 million line of credit from Silicon Valley Bank, which will be used to support its growth revenue stream, according to a statement from the company.
The company has now raised more than $33 million across three funding rounds since its 2014 Austin launch. Today's influx in capital will be used to expand RigUp's sales and product teams, being put toward product enhancements like improved payment solutions and new mobile features.
Described in Forbes as the "Uber of the oilfields," RigUp's on-demand, online marketplace connects oil and gas companies with more than 22,000 service providers and contractors. Energy industry leaders like BP, Anadarko, Baker Hughes and EOG have all relied on RigUp's platform.
The company reported that contractors within RigUp's network have increased their annual earnings by up to 20 percent due to less time spent searching for work. On the flip side, RigUp said companies searching for service providers on its site save between 20 and 50 percent on labor costs by outsourcing the work.
"Everything we're doing is to help our service providers get more work and make more money," said CEO and co-founder Xuan Yong in a statement. "Our service model continues to grow nicely every month."
And as the model grows, so too does the team. Now hovering around 60 local employees, RigUp is looking to add another 10 employees in roles across HR, accounting, development, sales and product.
As part of the funding news, Napoleon Ta of Founders Fund, a returning investor, will join RigUp's board of directors.