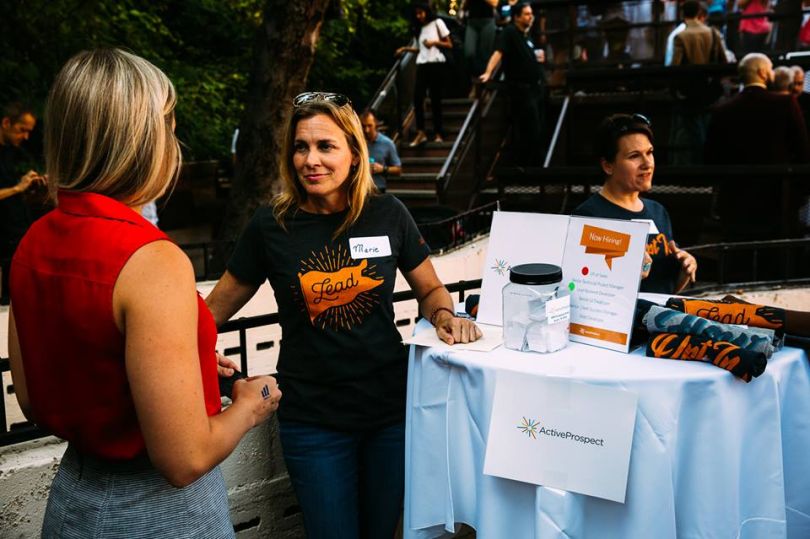 Every week, we bring you the best events in Austin tech. Read on for details, and check out our events calendar for more.
Startup Grind Austin hosts Stephen Wolfram of Wolfram Research, March 12 at 5 p.m.
Stephen Wolfram created Mathematica, Wolfram|Alpha and the Wolfram Language; he also wrote "A New Kind of Science" and founded Wolfram Research. On Monday evening, he will speak at Startup Grind Austin's paid meetup event held at Capital Factory. The event will include networking and a fireside chat.
Austin DevOps: VMware, DevOps and Rambo, March 12 at 6 p.m.
Monday's monthly meetup will include Austin DevOps and a VMware user group. The session will focus on how Vagrant can be used with VMware to free the size and power of a development environment from the local workstation. The evening will also include a segment from Terminal Labs on using Rambo, followed by a discussion on how Austin DevOps and VMware user groups can partner in the future. 
The Austin Python Meetup Monthly Meetup, March 14 at 7 p.m.
Join the Austin Python Meetup this Wednesday night for its monthly event. A typical evening includes a main presentation followed by lightning talks, group discussion and a Q&A. All levels of Python coders are welcome and encouraged to come with questions and examples of how they utilize Python.
Community Manager Meetup at SXSW, March 15 at 12 p.m.
This month, the Austin Community Manager Meetup will gather during SXSW at an afternoon event hosted by Salesforce Community Cloud and (RED). The meetup will be held at Volcom Garden on E. 6th Street. A SXSW badge is not required for this event.
OutboundEngine Recruiting Happy Hour, March 15 at 5 p.m.
Interested in a new career opportunity with OutboundEngine? The company is hosting a recruiting happy hour event this Thursday at its downtown headquarters on San Jacinto Blvd. Food, drinks and music will be provided. Recruiters will be on hand to discuss available positions in sales and customer success.