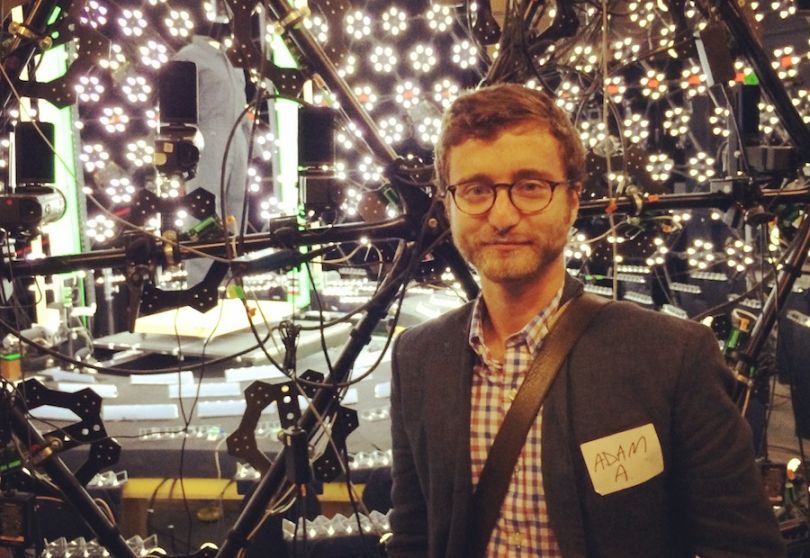 Steven Spielberg's recent film adaptation of "Ready Player One" included a mesmerizing dance number between two main characters at a zero gravity dance club.
An expensive task — one that racked up such a bill that Warner Brothers wanted to cut the scene — but Spielberg and his team pulled it off.
Austin startup TheWaveVR sought a similar vibe, recently bringing the dance party to life at this past March's SXSW through an immersive VR experience set to live music.
Now, a few weeks following the SXSW event, TheWaveVR earned an investor boost to the tune of $6 million.
VR is on a sure path to become mainstream."
"The VR ecosystem is approaching a tipping point with the release of 'Ready Player One,'" said Adam Arrigo, TheWaveVR CEO and co-founder, in a statement. "With hardware prices coming down, stand-alone headsets like Oculus Go and Vive Focus on the horizon, and developers discovering best use cases, VR is on a sure path to become mainstream."
A handful of digital media and VR-focused VC firms participated in the Series A round, which was led by RRE Ventures and included Upfront Ventures, KPCB, Greycroft VR Gaming Tracker Fund and The VR Fund. The Series A also secured investments from Andy Ross, the lead guitarist of the band OK Go; Alex Chung, the co-founder and CEO of Giphy; and Matt Brimer, the co-founder of General Assembly and Daybreaker.
Launched in 2016, TheWaveVR is building a social music platform that connects artists, fans and bands using VR technology. The result: an innovative, new way for music lovers and makers to experience live shows.
Its website includes a community party schedule, featuring user-created live shows for anyone to join and attend. Musicians that have used TheWaveVR's platform include Ash Koosha, an Iranian-born artist who performed for a U.S. fanbase via TheWaveVR after being banned from entering the country from U.S. sanctioned travel bans.
The new funding, which brings TheWaveVR's total to $10 million, will fund new features and tools on TheWaveVR's community app and toward more platform integrations. Arrigo said in a statement that he and his team spent last year focusing on perfecting the format of VR-based concerts, and this year, the team will target content creation and sharing.
To secure funding, TheWaveVR used an unorthodox approach for the investor pitch. This time around, the startup developed an interactive VR pitch deck using its content creation tool.
"When Adam and his team pitched us in VR, from within TheWaveVR itself, we saw that the possibilities could go far beyond music," said Alice Lloyd George, principal at RRE Ventures, in a statement. "It's the most creative experience in VR today and is continually evolving. TheWaveVR is a brilliant venue for concerts, but also much more. We're already seeing users explore it for other experiences, from digital art to narrative storytelling to business meetings."
In addition to the Series A, TheWaveVR announced the official opening of its new Los Angeles-based office, where it will partner with well-known artists and musicians for VR concerts slated later in 2018.