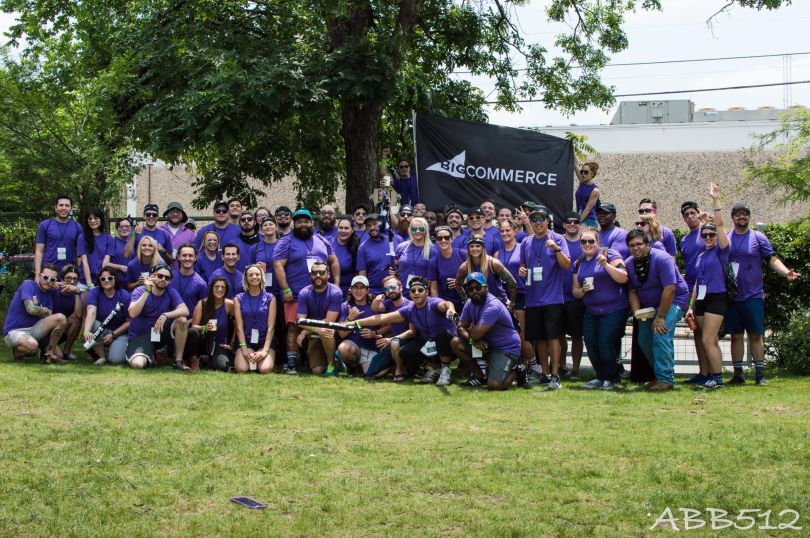 After a busy start to 2018, Austin-based BigCommerce continues to gain momentum, having just announced $64 million in fresh funding.
Since its 2009 launch, the company has raised more than $200 million. The most recent funding was led by Goldman Sachs, with participation from existing investors General Catalyst, GGV Capital and Tenaya Capital.
"We are excited to partner with Brent [Bellm] and the BigCommerce team," said Holger Staude, vice president of private capital investing at Goldman Sachs, in a statement. "BigCommerce is an acknowledged leader in SaaS e-commerce for the mid-market, and given its track record and scale we see tremendous opportunity for continued growth."
BigCommerce's e-commerce platform supports more than 60,000 online retailers from 120 countries. The company reported that over $17 billion in sales have been processed across its hosting solutions to date.
The new batch of funding follows a lively four months for BigCommerce, which saw additional and increased partnerships with Facebook, Amazon, eBay and Google. In March, the company deployed the ability for brands to sell on Instagram — an announcement that followed news of a partnership with Handshake designed to deliver a joint B2B e-commerce solution. BigCommerce also adopted image optimization solutions Akamai Image Manager and Accelerated Mobile Pages in late January to increase buyer engagement and conversions on its merchants' sites, at no additional cost to BigCommerce's customers.
"Our mission is to help every business selling online maximize success through the benefits of SaaS," said Brent Bellm, CEO for BigCommerce, in a statement. "E-commerce is constantly evolving, and brands need technologies that allow them to stay current and competitive. With this funding, we will continue investing aggressively in our platform, technology and team to serve customers' needs at every phase of their growth."
Some of that team growth will include hiring extensively for developers, sales and marketing, with additional roles in data and analytics, project management and operations at its Austin offices.