What's more exciting than igniting a fresh new job search? How about the exciting opportunities that await?
The Austin tech community is constantly growing, and these companies offer the opportunity for your career to grow along with it.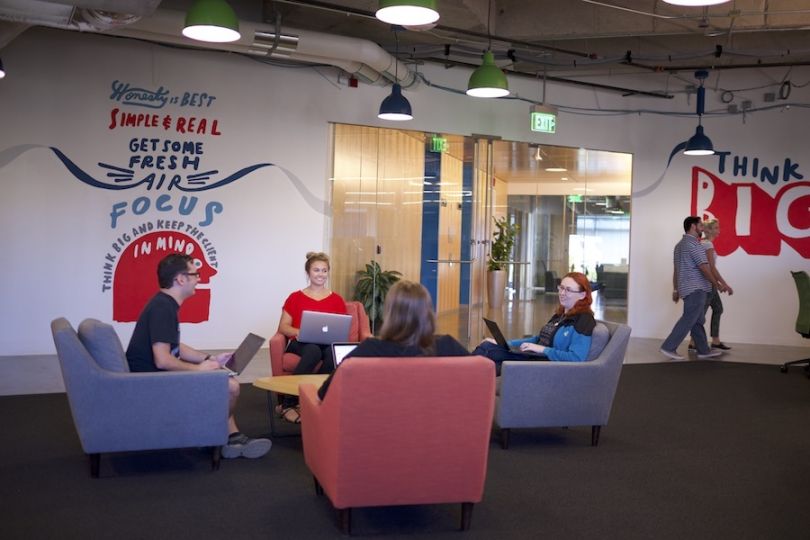 What they do: Fresh off a $64 million Series F funding, BigCommerce provides over 60,000 enterprises and entrepreneurs with the platform and tools they need to build, manage and grow their online stores.
Why you want to work here: The company offers a mix of traditional and unexpected benefits to keep employees happy. In addition to stock options, unlimited vacation and free snacks and drinks, BigCommerce provides time off for volunteering, paid parental leave, adoption assistance and a free online store to help you scratch that entrepreneurial itch.
Word on the street: "Our employees are our secret sauce, and we look for folks who share our unrelenting passion for our merchants, our partners and each other," said COO and CFO Robert Alvarez. "We look for intangibles that we can't teach, and provide a culture where people can be authentic and feel empowered to learn and grow more than anywhere else. Our merchants rely on us to provide the most innovative e-commerce platform that they can depend on through all phases of their growth. Their success is what inspires and motivates us each and every day."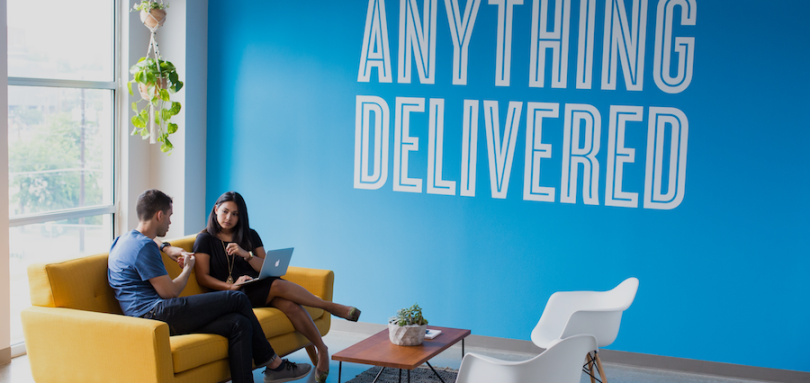 What they do: Favor's on-demand ordering app combined with a network of 50,000 "runners" from over 50 Texas cities ensure you get that Sunday morning hangover cure delivered to your door within an hour of ordering. The company launched from Austin in 2013 and has quickly built a dominating presence in the on-demand delivery industry.
Why you want to work here: Ride your bike to Favor's downtown headquarters, then head up to its roof top for a fitness class alongside your coworkers. Favor's health and wellness initiatives are only a peek into its perk life, however. Other benefits include daily catered meals, commuter benefits, company happy hours, a flexible work schedule and 401(k) matching.
Word on the street: "We focus our culture on our employees as individuals and invest in opportunities to build long-term careers," said Jag Bath, Favor CEO and president. "Through growth and education, over 40 percent of Favor employees are now in a different role from when they were first hired."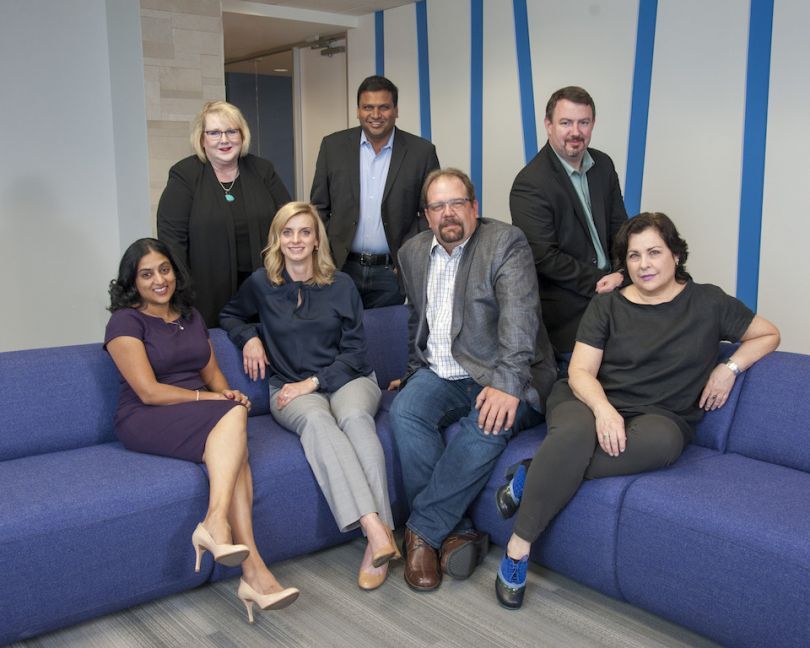 What they do: NSS Labs provides research-backed intel on today's cybersecurity solutions to help inform enterprise decisions about digital protection. Its platform also includes tools that continuously measure and analyze existing solutions to ensure ongoing effectiveness.
Why you want to work here: With a culture built on innovation, NSS Labs embraces creativity and originality. And, to keep your mind active, you can plan a daily walk along the greenbelt where NSS Labs' office is located.
Word on the street: "Employees that thrive at NSS Labs are curious, inquisitive and passionate about our work," said Susan Bollinger, VP of Human Resources at NSS Labs "NSS Labs' mission is to advance transparency and accountability in the cybersecurity industry. We welcome candidates with a strong desire to crack unsolved problems in the industry."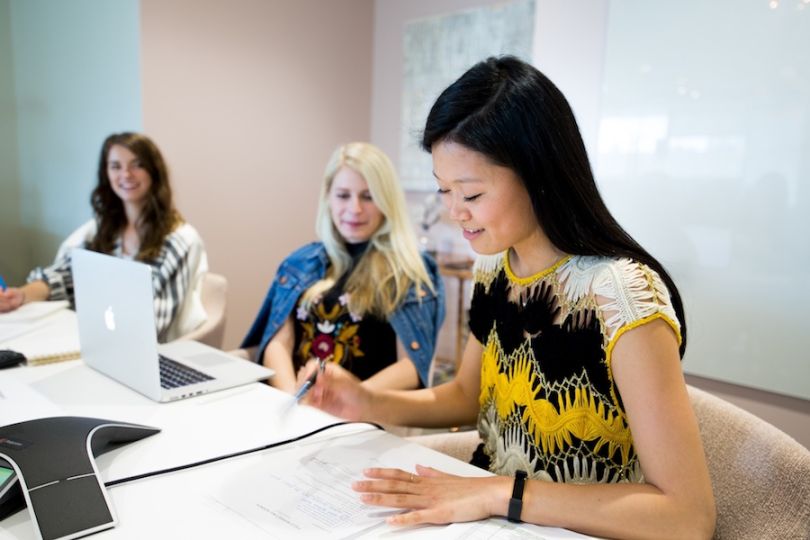 What they do: What began as a jewelry design business based in a spare bedroom in 2002 has evolved into a billion-dollar lifestyle brand with more than 70 stores across the United States. Kendra Scott's team is continuing to grow its e-commerce platform, and it's in need of Austin techies to help.
Why you want to work here: Yes, the paid parental leave, philanthropy days, 401(k) match and employee referral bonuses are top-notch benefits. But what we're most excited about are the Kendra Scott merchandise discounts. We'll take one of everything, please.
Word on the street: "I built my business on entrepreneurial spirit and a deeply rooted culture, and we look for those same attributes in the people we hire today," said founder and CEO Kendra Scott. "We are a dynamic, fast-paced company, but maintaining our culture will always be most important to me. I always say that your resume won't get you in the door at Kendra Scott — your heart will."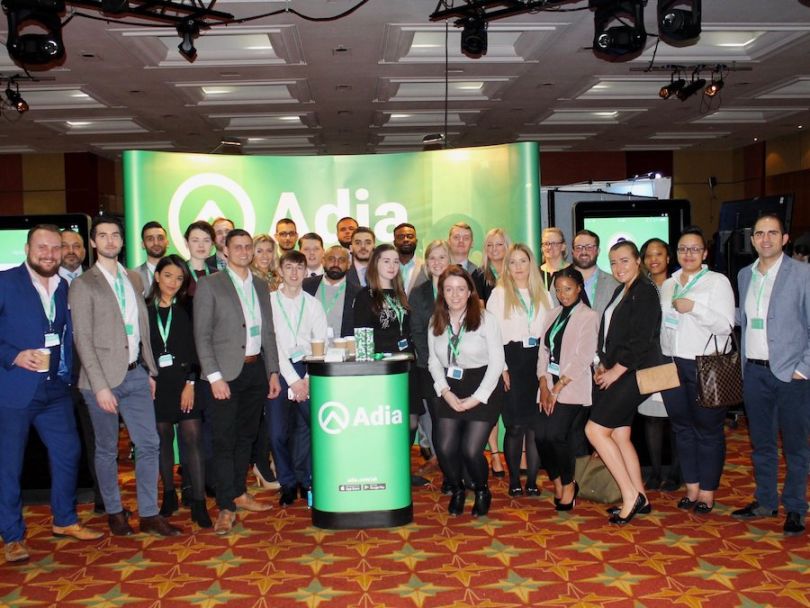 What they do: Adia's digital recruitment platform connects jobseekers with temp jobs matched with their skills in hospitality, customer service, retail and marketing. The startup, founded in 2016, is a subsidiary of The Adecco Group, a global temp staffing firm.
Why you want to work here: With The Adecco Group as its parent company, Adia lets its employees take advantage of large corporate benefits like an FSA, life insurance, wellness initiatives, a remote work program for new parents, tuition reimbursements, job trainings and a diversity program.
Word on the street: "While Adia is powered by cutting-edge technology, at its core, Adia is about bringing the right people together so our clients can aspire to achieve more," said founder and CEO Ernesto Lamaina. "And, like the clients we serve, Adia thrives from the amazing humans behind everything we do."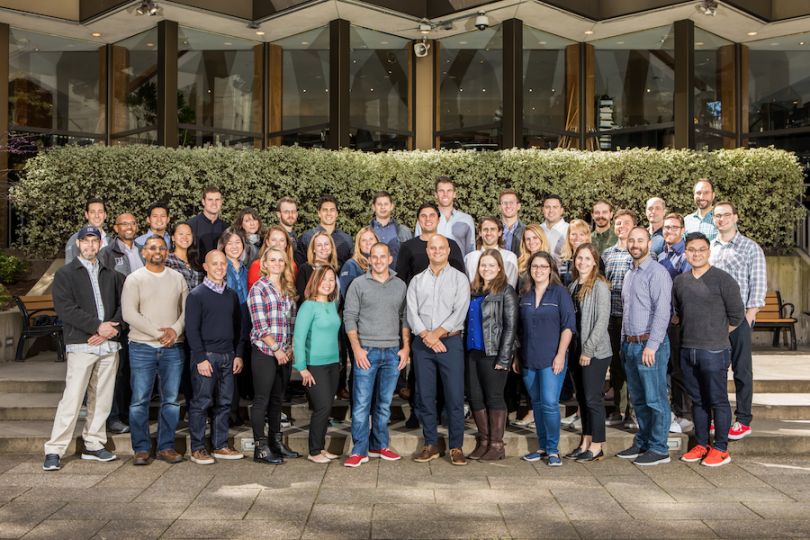 What they do: Juniper Square helps investment sponsors within the real estate industry better manage capital investments through its CRM platform and fundraising automation tools. Since its launch in 2014, the fintech startup has tracked nearly $200 billion in real estate assets.
Why you want to work here: While working alongside your collaborative team, enjoy some of Juniper Square's perks like equity options, as well as health, dental and vision care for you and your family. You'll also get a customizable tech setup.
Word on the street: "At Juniper Square, we're transforming the private funds industry," said Juniper Square co-founders Adam Ginsburg, Yonas Fisseha and Alex Robinson. "We believe we can change things for the better through software, and we're seeking passionate, talented and service-oriented people to join our team. Over the last year we've more than tripled our team and quadrupled our business. We're on track to achieve equivalent growth in 2018, and we're looking for people who thrive on taking on a lot of responsibility in a dynamic, high-growth startup environment to join us."