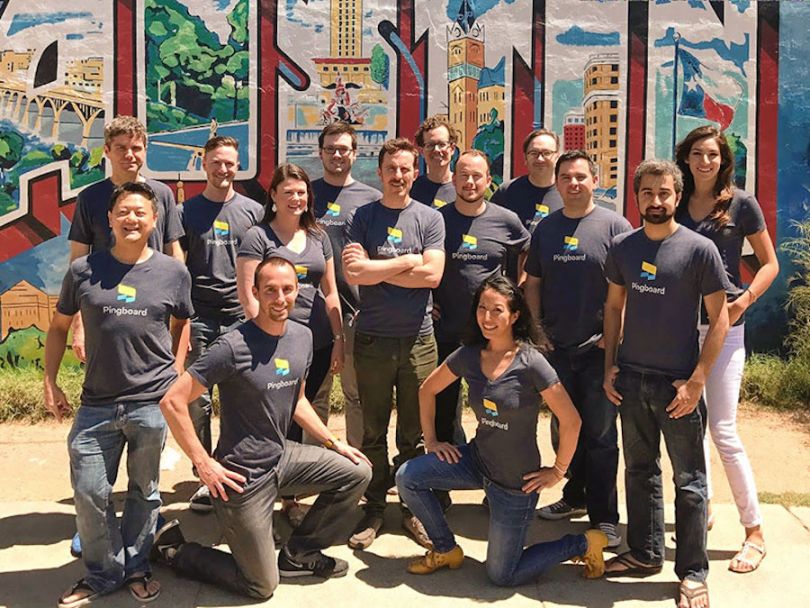 Pingboard's CEO and co-founder Bill Boebel is no stranger to raising capital for startups.
He first did it for a company he started during college called Webmail.us, closing its seed round shortly after the dot-com crash. The timing made it challenging to raise any funding at all, forcing Boebel and his team to operate toward profitability as fast as possible to avoid running out of cash.
Their plan worked, and in 2007, Rackspace bought Webmail for an undisclosed amount just after Webmail had reported revenues of $10 million.
I'm operating Pingboard the same way as Webmail, but I'm doing it as a choice instead of out of necessity."
Now, Boebel is taking that same approach to Pingboard, an HR tech startup bringing digital automation to org charts. The only difference? This time it's on his own terms.
"I'm operating Pingboard the same way as Webmail, but I'm doing it as a choice instead of out of necessity," said Boebel.
The company announced today that it has closed its third seed round of $2.5 million, in place of a larger Series A that was on the table earlier in the year.
"We wanted to raise just enough to accelerate our growth product plans but operate in a way that isn't completely venture funded," said Boebel. "We're at a point where we're not reliant on another funding round."
The startup will use the funding for about 20 new hires in sales, engineering and marketing, as well as to accelerate product development for its newest application.
Active Capital, a new Texas-based fund created by Pat Matthews and Rackspace co-founder Pat Condon, led the round with participation from existing investor Silverton Partners.
Pingbord's latest product addition, a request from existing customers, will let businesses collaborate and map out hiring strategies directly from their Pingboard-based org charts. Its features include a real-time comment and edit thread, sharing capabilities and integrations to budget and applicant tracking systems.
Today's seed round marks Pingboard's third since its 2013 launch, bringing its total funding to $7.5 million.
In a blog post Boebel published today on Medium, Boebel further explains his decision to avoid a Series A, and why SaaS companies like Pingboard need more investors to understand the importance of raising multiple seed rounds over time, as opposed to closing one larger round. 
"SaaS companies do not require large amounts of capital all at once in order to fund expensive R&D, brand marketing, or giant sales teams," Boebel said in the blog post. "Instead, we require small amounts of capital over an extended period of time, in order to experiment and continuously push harder on the things that work."
Pingboard currently has a team of 21 employees, with 19 based locally. The company will be looking to add engineers fluent in Ruby on Rails and JavaScript, a sales manager, sales engineers and support reps.