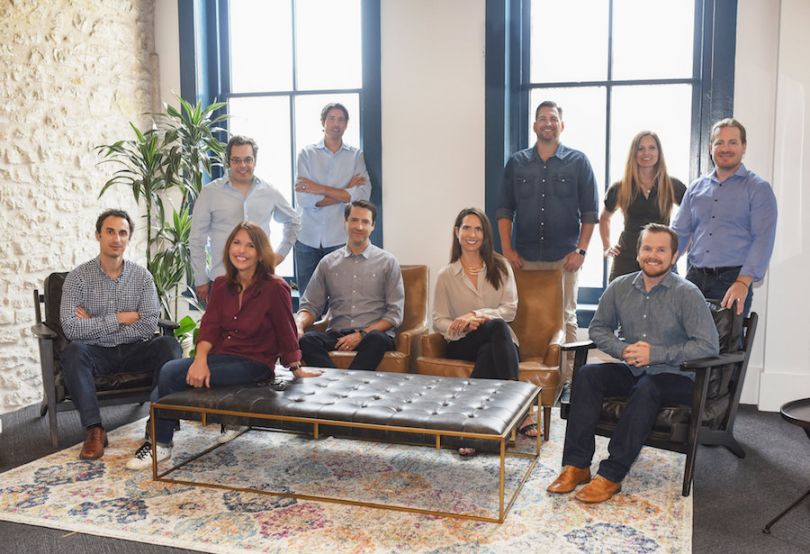 Mere weeks after Austin startup Convey announced four major executive hires and the opening of a brand new downtown headquarters, the company shared today that it has raised $10 million in funding.
Silverton Partners, Techstars Venture Capital Fund, RPM Ventures, NextGen and a group of undisclosed investors led the round, which brings Convey's total funding to over $25 million. The company last raised an $8.25 million Series B in August of last year, which it used to enter new industries and increase employee headcount.
Convey launched in 2013 and develops solutions to improve the post-sale delivery experience for shoppers, sellers and carriers. Its clients include four of the world's top 10 retailers and a deep network of shipping companies from around the globe.
"Our focus is to help businesses create amazing delivery outcomes for their customers, regardless of how large or complex a delivery might be," said CEO Rob Taylor in a statement. "This latest funding will give us the resources and talent to continue expanding our capabilities beyond retail into B2B, where companies face similar last-mile visibility and performance challenges, and customers have equally heightened expectations."
Convey has about 40 local employees and will use the funding to penetrate the B2B sector and for hiring across sales, engineering and client success.
The company reports that its platform resolves 22,000 delivery exceptions a day, at a rate four times faster than the industry standard.
"Since implementing Convey, Bodybuilding.com has worked through more than 20,000 shipment issues and seen a 10 percent reduction in inbound inquiries related to delivery problems," said Greg Dahlstrom, director of global transportation at Bodybuilding.com, in a statement. "We now also have access to valuable service provider data that can be used in carrier performance reviews and negotiations."