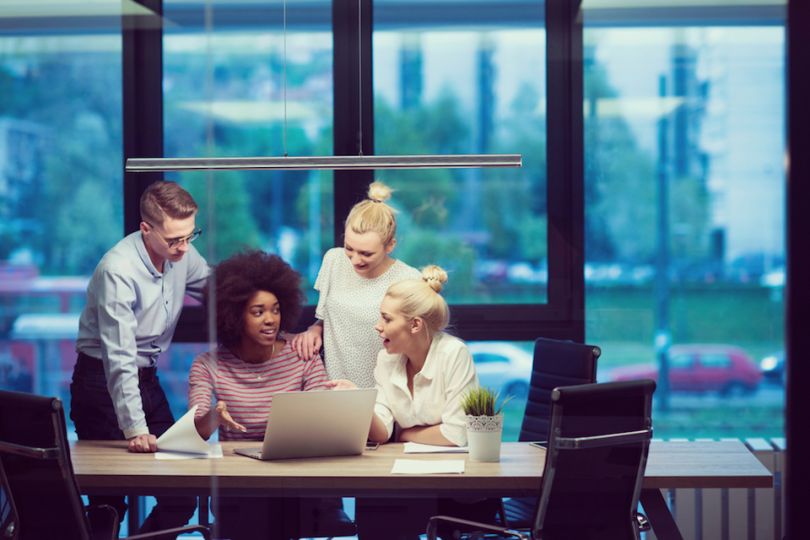 July was a busy month in leadership hiring, with six Austin tech companies welcoming 10 new leaders in positions that include board seats, appointments to the C-suite, as well as SVP and management roles. Take a look to see who ended up where.
BigCommerce gained a major player from Austin tech in July: Lisa Pearson has joined the organization as CMO. Pearson previously led Umbel as CEO before the company was acquired by Dallas-based MVPindex in February. Before Umbel, Pearson held the CMO title at Bazaarvoice, where she helped take the company public in 2012. At BigCommerce, she will oversee the company's global marketing organization, including brand and communications, product marketing, demand generation, customer acquisition and partner marketing.
Healthtech startup EverlyWell announced the addition of its first CTO this July with the hiring of Nick Parker. A University of Colorado Boulder grad, Parker is well recognized in Austin tech from the 13 years he spent as uShip's CTO. At uShip, Parker created the codebase and built out the product dev team from the ground up.
GroupBy Inc., a Toronto-based ecommerce solutions provider, has added another C-level employee to its growing U.S. headquarters here in Austin. The company promoted Peter Messana from SVP of product and support to COO. Messana initially started as a client of GroupBy in 2014, while he served as CEO and co-founder of Austin Canoe & Kayak. He officially joined the GroupBy team in 2017. Before launching his own business, Messana held various leadership roles at Home Depot and Dell.
Silicon Labs recently made two executive appointments, promoting Daniel Cooley to SVP and chief strategy officer, and adding Matt Johnson as SVP and GM of IoT products. For the past four years, Cooley has led Silicon Labs' IoT division, where he helped grow its revenues to more than $100 million per quarter. He joined the company in 2005 as a chip design engineer before making his way up the corporate ladder.
Johnson will oversee Silicon Labs' IoT portfolio and strategy. Prior to joining the company, Johnson worked at NXP Semiconductors/Freescale, as its SVP and GM of automotive processing products and software development. He also held the title of SVP and GM of mobile solutions at Fairchild Semiconductor.
This week, former FireEye and McAfee CEO Dave DeWalt joined JASK's board of directors as vice chairman. The leadership news follows the cybersecurity startup's $25 million Series B funding, which closed in June and included participation from DeWalt's investment fund, NightDragon Security. DeWalt, an industry expert, advisor and investor, currently serves as a board member to several well-established companies and high-growth startups like Delta Airlines, ForeScout, DataTribe and Optiv.
Promapp, a software firm out of New Zealand that just announced the opening of an Austin office, made a series of key hires to its expanding local team.
Angela Lee will oversee the sales team as sales director. She joins Promapp with over 15 years of experience in software sales at several companies, including VMware.
Tech veteran Katie Gibson signs on as Promapp's director of demand generation. Prior to Promapp, Gibson worked for Rackspace Hosting and G5.
Hope Ruiz, an experienced software sales leader, will head up Promapp's sales enablement team as director, and Michael Whitt joins the company as sales development manager. As part of its expansion plans, Promapp will be hiring for various roles in sales, sales development and marketing over the coming months.