School is back in session, the Pumpkin Spice Latte is back in stock and fall is (sort of) back in the air. What better time than now to explore your career options and find a job that is your perfect fit?
We've rounded up some of the fastest-growing Austin tech companies that are seeking to add fresh talent to their teams. Could you be their next big hire?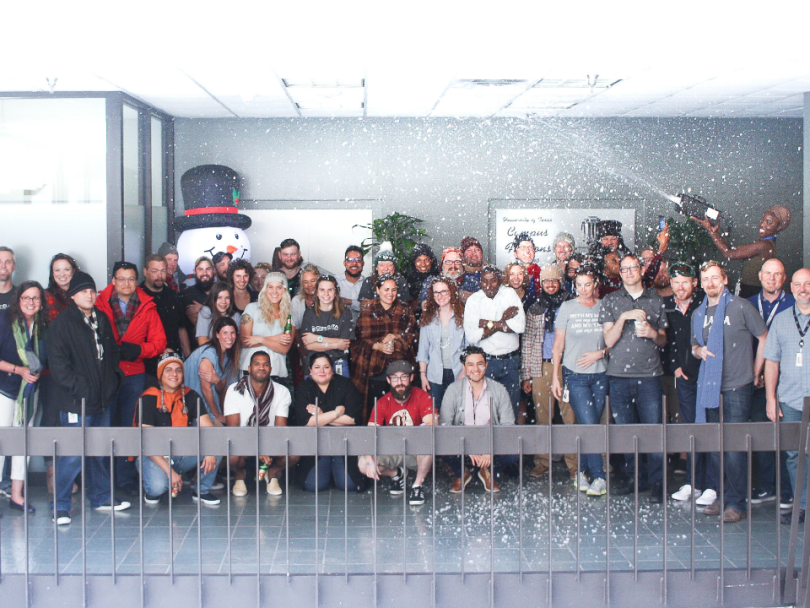 What they do: ClearDATA works to bring new technologies to the healthcare field, providing cloud computing and information security software for healthcare providers.
Why you want to work here: As a health-first company, it's no surprise that ClearDATA employees receive full medical, dental and vision benefits in addition to disability and life insurance. Individuals are encouraged to make their work schedule work for them, with parental leave, remote work options and flexible scheduling. It's likely you'll want to hang in the office, though, as a game room, craft beer on tap and a stocked kitchen are ready to serve. Finally — and we saved the best for last — the ClearDATA office is pet-friendly.
Word on the street: "We're looking for technology-driven people who are eager learners and passionate about modernizing and protecting healthcare," said SVP of Human Resources Sue Darrow. "The work we do makes a difference and helps save and extend lives every single day."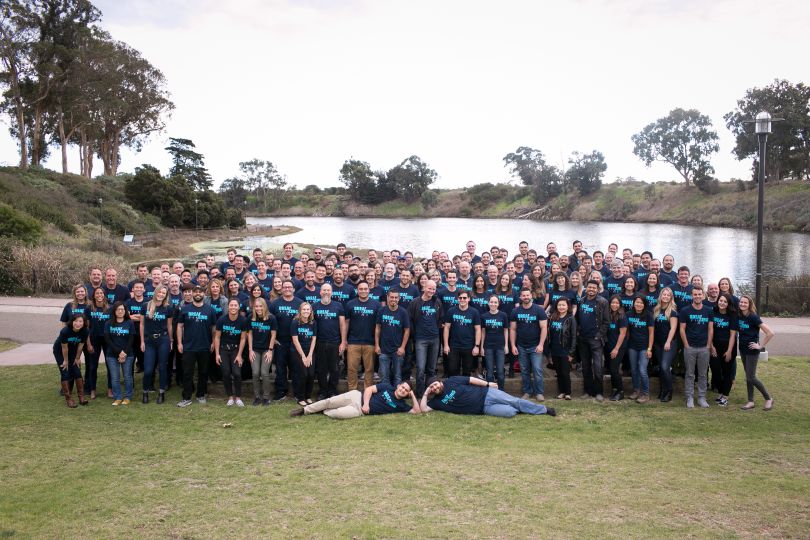 What they do: LogicMonitor is a SaaS platform that helps enterprise IT firms monitor their technology stacks.
Why you want to work here: LogicMonitor takes the wellbeing of its employees seriously, starting with "really, truly unlimited" PTO with a minimum (you heard that right) of 15 days off per year. Feel like taking a week away from the office? Congratulations, you just earned LogicMonitor's $1,000 Unplug Bonus. The company also covers the full cost of insurance for employees and as much as 80 percent for dependents. To promote wellness, LogicMonitor offers a monthly gym stipend, weekly yoga classes and a variety of other opportunities to stay active.
Word on the street: "We look for individuals who will move our company forward, not just keep the status quo. Our best employees strive to be better every day, understand that we are all working together as one team and are truly customer-obsessed," said Stacey Richey, senior manager of talent acquisition. "When you join LogicMonitor's team, you will be working alongside some of the brightest minds with one of the fastest-growing global software firms. You'll have the ability to make a lasting impact as we expand our global presence and achieve record-breaking success together."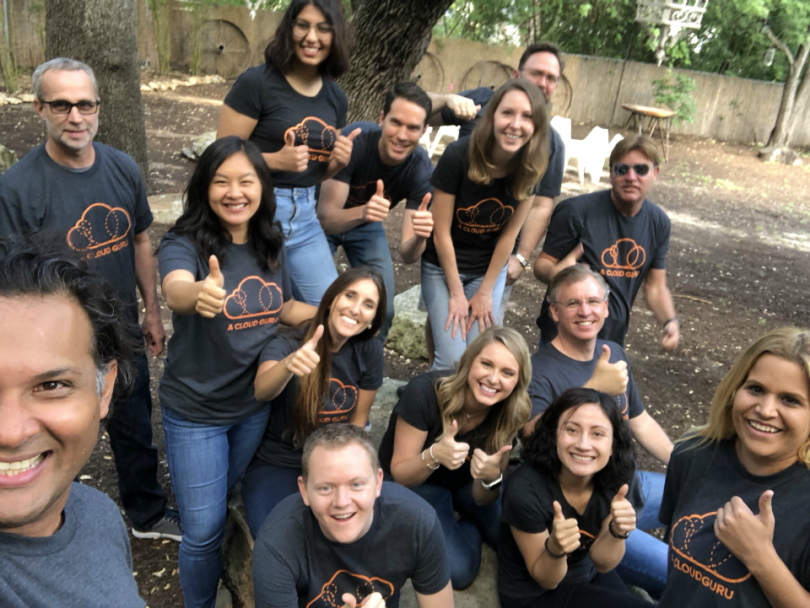 What they do: A Cloud Guru is working to build the world's most extensive cloud computing school, with a focus on educating engineers.
Why you want to work here: A Cloud Guru's educational focus extends beyond its product: the company offers its employees continuing education opportunities, in addition to covering costs for AWS and Microsoft certifications. Of course, employees are always welcome to take a break; the company offers its employees four weeks of PTO each year. In the office, expect to enjoy catered lunches three times a week. Bon appetit!
Word on the street: "A Cloud Guru is teaching the world to cloud. We have a thoughtful and quirky team and are looking for folks who are ready to make an impact and have fun along the way," said COO Jon Meachin. "Come help us enable individuals and enterprises as they embark on their cloud journey!"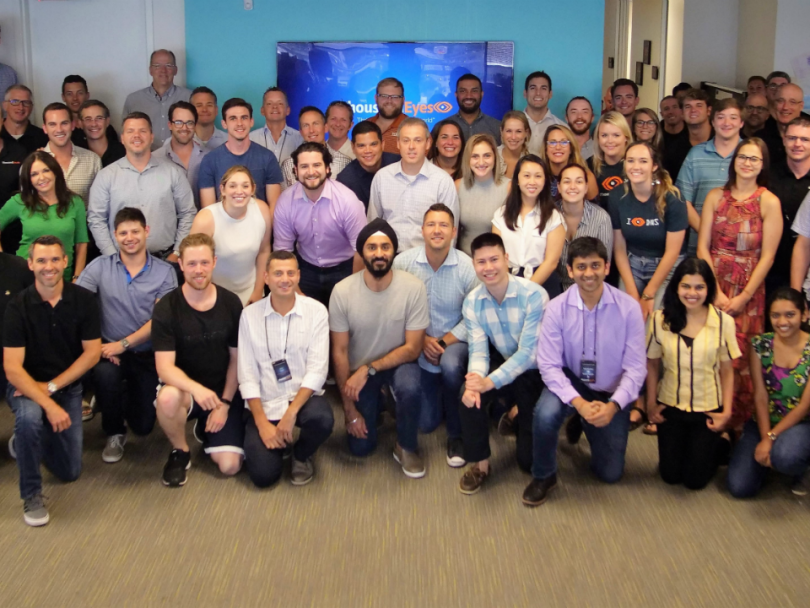 What they do: Slow-loading pages and service interruptions are a thing of the past: the ThousandEyes platform helps businesses monitor and understand internal and external network performance, thus cutting down on app and service interruptions and improving end-user digital experiences. 
Why you want to work here: ThousandEyes may as well be called ThousandPerks with its robust package of medical, dental and vision benefits, in addition to a 401(k) plan and life insurance policy. The company also offers employees a gym subsidy and commuter benefits to make life easier. Finally, catered breakfasts and lunches keep the team well-fed as they innovate.
Word on the street: "At ThousandEyes we live by the mantra of #NoLimits. Exponential, not incremental, thinking inspires our team to put our unique talents and strengths to work with the highest sense of urgency," said SVP of Global Sales Paul Kizakevich. "We are focused on helping our customers, our teammates and the philanthropic organizations in our local communities succeed at a level far greater than their own perceived limits. Our business is rapidly expanding, which provides tremendous professional growth and mobility opportunities."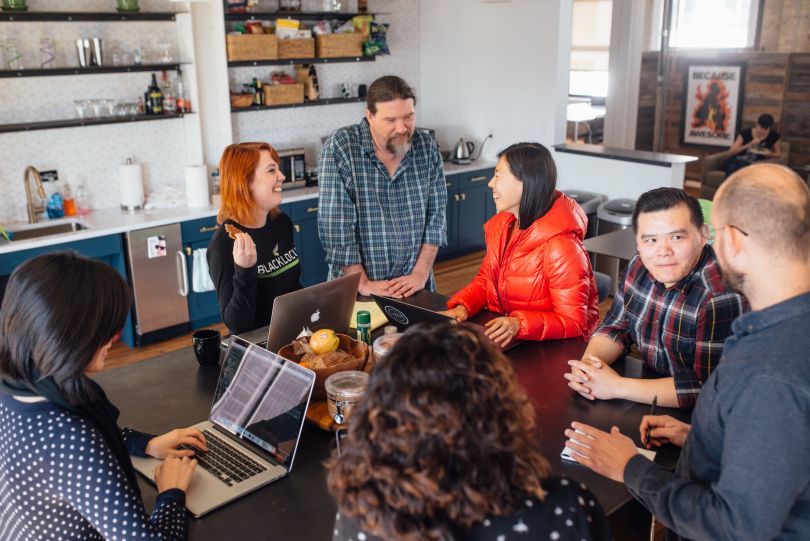 What they do: Ever heard of The Home Depot? We thought so. BlackLocus operates within the D.I.Y. giant as a space to innovate cloud-based analytics tools, focusing on automating pricing, product info and more.
Why you want to work here: The BlackLocus workweek begins with breakfast taco Mondays and rounds out with team lunch Thursdays. In between, employees can grab a snack in the stocked kitchen or enjoy one of the company's many happy hours and team outings. Health insurance, a 401(k) plan, performance bonuses and stock options are all part of the BlackLocus package.
Word on the street: "We work collaboratively across multiple disciplines, so we look for people who are engaging and bring creative energy to our team," said Dave Ruback, director of engineering. "We combine data science and engineering to build innovative products in the competitive retail space."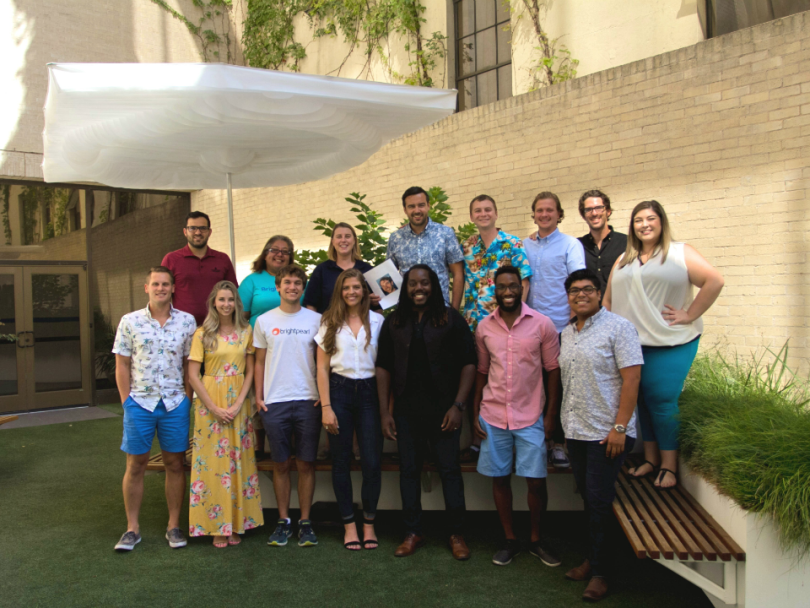 What they do: Brightpearl helps online merchants grow their businesses with a platform that automates the backend of e-commerce, using a cloud-based ERP.
Why you want to work here: Brightpearl employees enjoy full medical, dental and vision insurance benefits. A 401(k) and company equity help ensure financial health. After work, employees can hit the onsite gym or get to know their fellow employees at one of the company's regular happy hours.
Word on the street: "Brightpearl is a very exciting place to work," said VP of Sales Mike Sherman. "We are looking for people who are naturally proactive and want to make an impact in a growing business. People who look at the challenge of growing a business as an opportunity are people we want on our team."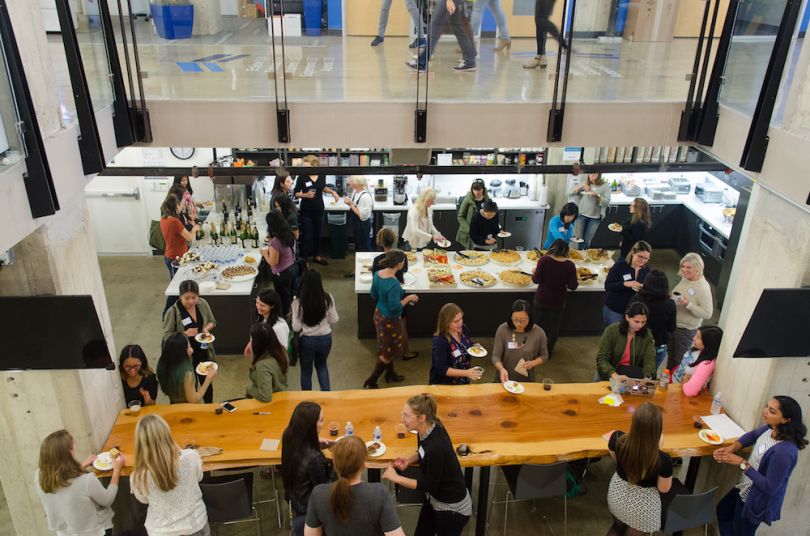 What they do: Optimizely's experimental software allows companies and brands to test a range of digital products and campaigns while also gaining unique insights that help them drive the bigger picture of their growth.
Why you want to work here: Physical and mental wellness are at the forefront of Optimizely's employee culture. Unlimited vacation complements the company's full medical benefits and wellness programs. In the office, daily meals, happy hours and a game room keep the mood light.
Word on the street: "Optimizely is looking to hire people that thrive in an environment with ideation and collaborative mindsets," said Sandi Lurie, Optimizely's senior director of global recruiting. "Our mission is to build a culture of experimentation, whether it's at optimizely.com or experiments that run on our corporate applications. I love working at a company where the culture allows anyone at any time to test an idea."