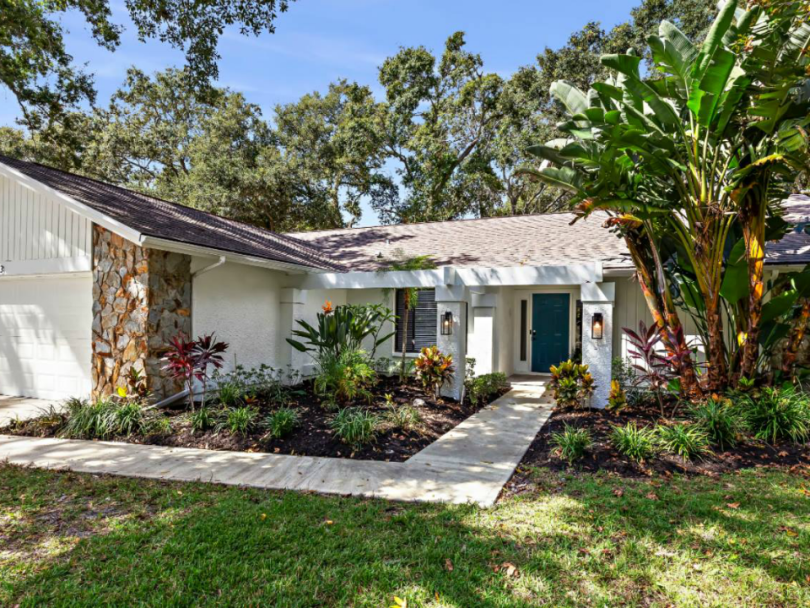 Unless you happen to have a Scrooge McDuck-style vault of gold coins, buying a home is one of the most financially stressful undertakings on this planet. Between picking a place that fits your personality, to securing a mortgage and filling out reams and reams of paperwork, it can be hard to get excited about this major milestone.
That's where Bungalo comes in, by bringing simplicity to the home-buying process. As COO Greg Stewart explained it, "Bungalo delivers beautifully renovated, move-in ready homes through a seamless experience that brings every step of home buying under one roof."
Founded in 2018 and having recently emerged from stealth mode, Bungalo is a new kind of home-buying platform on which potential buyers can search for, tour and even finance their future residences.
Over the last two years we've been quietly building out the Bungalo team and platform within Amherst."
A major factor of what makes Bungalo's model unique is its vast array of company-owned real estate inventory. With $225 million in financing from Austin's Amherst Holdings LLC, Bungalo was able to purchase and renovate more than 150 homes in Dallas-Fort Worth and Tampa, Florida — the company's first two markets.
"Over the last two years we've been quietly building out the Bungalo team and platform within Amherst," Stewart said. "We invested heavily upfront to make sure that we had the right people and infrastructure in place to deliver on our brand promise from the start — high-quality pre-owned homes and a best-in-class home buying experience."
In addition to the seed funds, Amherst has promised an additional $1 billion in funding in the coming year, pointing to a plan of continued expansion. Amherst, as one of the most prominent real estate investment and advisory firms in the Austin area, will continue to serve as counsel to the newly launched Bungalo.
In addition to the expansion of its inventory, Bungalo has been on a veritable hiring spree, across departments, since its departure from stealth mode. In an interview with the Austin Business Journal, Stewart stated he "wouldn't be surprised" if the company had "100-plus" employees come this time next year.
Bungalo is welcomed as the latest in a slew of exciting new firms that are marrying real estate with technology. There couldn't be a better home than Austin for such a company, either, considering the city's dynamic real estate market. In a recent Culture Map article, Jim Gaines, chief economist at the Real Estate Center at Texas A&M University, explained that, "the Central Texas housing market is among the top three in the country."
Gaines cited the region's population growth as a key factor in bringing new "jobs, businesses and resources across multiple industries" that ultimately result in a flourishing housing market.
For a company like Bungalo, it's not a bad way to come into the world. Looking forward, Stewart sees a bright future for the company:
"We have plans to quickly expand Bungalo to new markets, and, down the road, we envision giving our buyers the opportunity to engage with us earlier in our home renovation process, with the ability to customize their Bungalo dream home," Stewart said. "This is just the first chapter for Bungalo in how we improve the residential real estate experience for consumers."