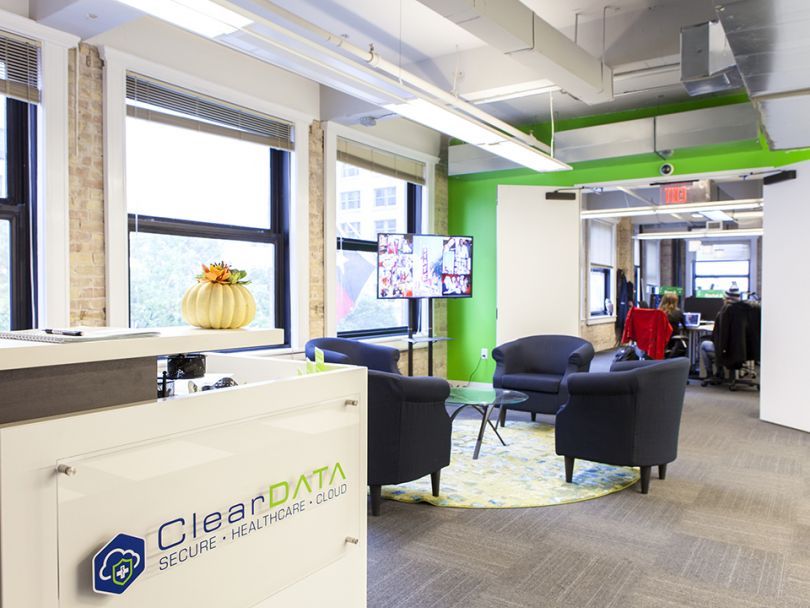 Your iCloud may be great for saving grocery lists and vacation photos, but for healthcare operators, who store sensitive data about thousands upon thousands of patients, a more robust solution is in order.
ClearDATA, whose cloud platform keeps healthcare data both accessible and secure, announced this week that it has raised $26 million in funding to expand that platform's capability. The company will also use the funding to broaden its reach within the industry.
"Maintaining our growth and thought leadership to serve more customers requires continuous investments in systems, tools, processes and talent to better support our next phase of growth, and ultimately help our customers innovate and evolve faster," said CEO Darin Brannan in a statement. "Strategic investors have a vested interest in helping us maintain this thought leadership position, and we are incredibly grateful for their support."
New investors in ClearDATA include industry heavy hitters like Humana and Health Care Service Corporation, best known for operating Blue Cross and Blue Shield plans across several states, including Illinois, Texas and New Mexico.
Founded in 2012, ClearDATA provides cloud technologies, including cloud computing capabilities, to healthcare organizations. By migrating previously siloed data to the cloud, the company aims to help healthcare providers share data across locations. Cloud computing capabilities also let providers gain new levels of insight into the factors driving outcomes — and ultimately provide better care to patients.
"Increasingly, we are using the computing and analytic power and scalability of the public cloud to accelerate our ability to deliver better outcomes and experiences to our members and providers," said Humana CIO Brian LeClaire in a statement. "That is why we chose to be both a customer of, and investor in, ClearDATA. The company's singular focus on health care, leading technology, seasoned team, and commitment to security paired with innovation make them a clear leader in this emerging and vital space."
And the company's solutions are catching on: ClearDATA has experienced 100 percent year-over-year growth in its core offerings each year since its founding, according to a release issued by the company.
Returning investors Norwest Venture Partners, Merck GHIF, Excel Venture Management, Heritage Group, HLM Venture Partner and Flare Capital Partners also participated in this week's round.