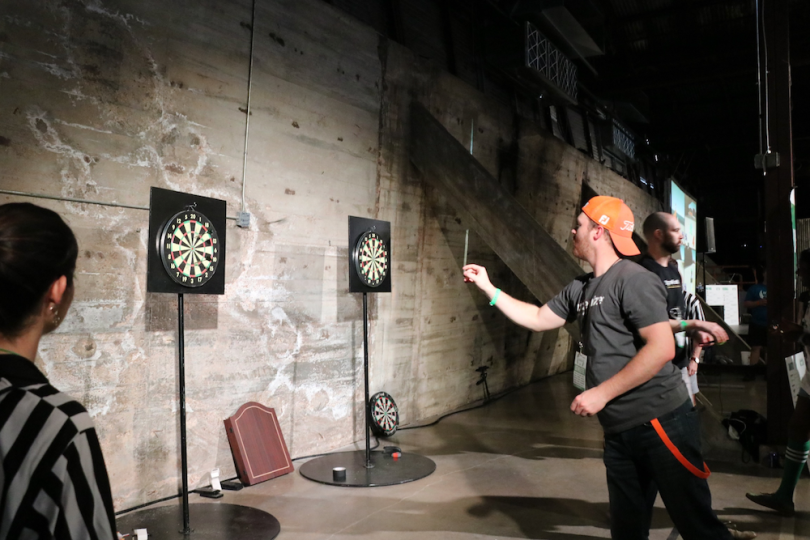 This Saturday, 18 Austin startups will compete in the eighth annual Startup Games — a tournament-styled competition for bragging rights, and more importantly, charity.
Each startup selects a nonprofit to play for and competes in games like dodgeball, ping pong, flip cup and Mario Kart racing. And while every charity represented receives a grant, the largest funds go to the first, second and third place teams.
Last year, Modernize earned gold, raising money for Girlstart. But who will take home the glory in 2019? We checked in with a handful of the teams competing to see how they prepped for this year's event. With many of the teams proclaiming flip cup as their best event, it should make for an entertaining day. To attend as a spectator, buy your tickets here.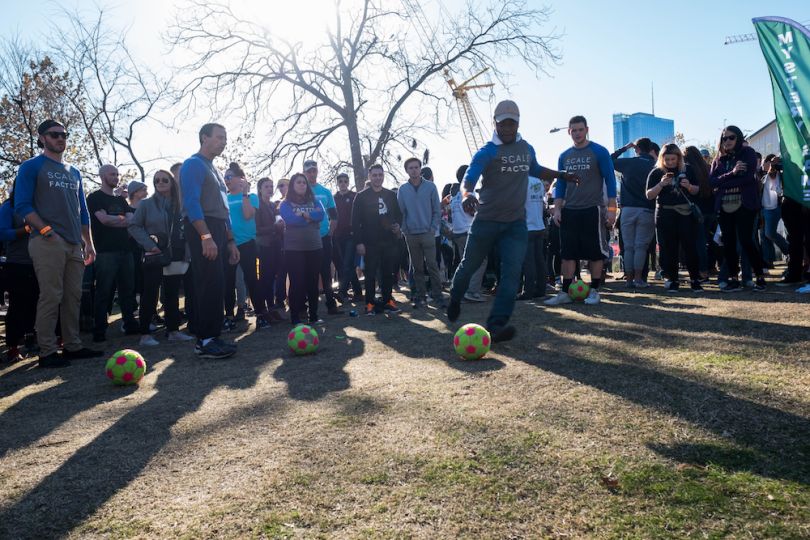 Team captain: Derek Felderhoff, director of people
Path to victory: We're a tight-knit group with a culture built around teamwork. With onsite ping pong, our own cornhole set, regular in-office trivia, and fun team outings — mini-golf, bowling, and laser tag, to name a few — ScaleFolks continuously work together to sharpen one another's skills and create amazing team chemistry. When it's time to prep for the Startup Games, we encourage ScaleFolks to sign up for the game they're interested in playing and assign game captains to finalize the teams.
Playing for: Big Brothers Big Sisters
Best event: The Surprise Bonus Point Game, because we are masters of navigating uncharted territory.
Team song: "Juicy" by Notorious B.I.G.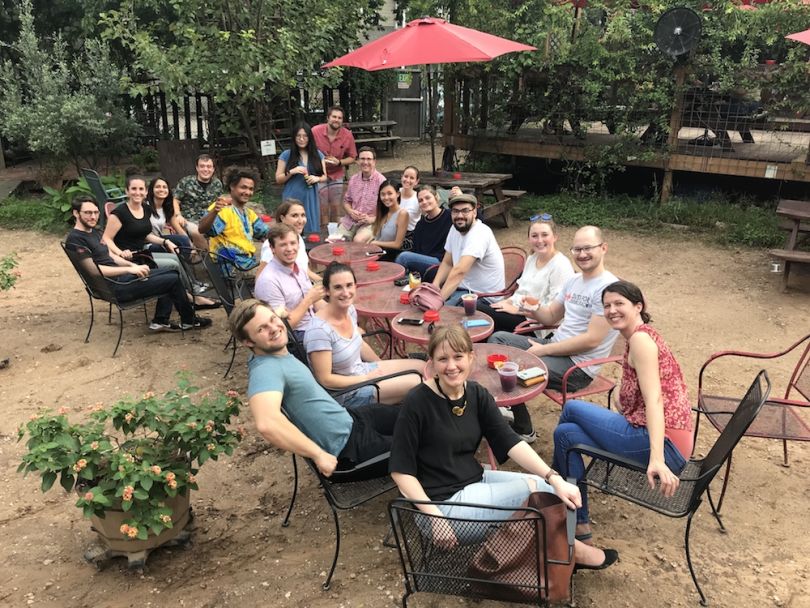 Team Captain: Michael Rodriguez, software engineer
Path to victory: We drink copious amounts of Topo Chico at the office to mimic the ice-cold sensation of chugging cheap, watered-down beer. Athletes have been known to characterize hours of playing Mario Kart after dinner as "working late" to their significant others.
Playing for: Kids4Cure
Best Event: Judging from our flip cup tryouts, I am confident that we will dominate this event. We have a lot of young talent on our team who have not yet lost their muscle memory from their college days, including a gold medal recipient from last year's Level Up Games.
Team song: "Energy" by Drake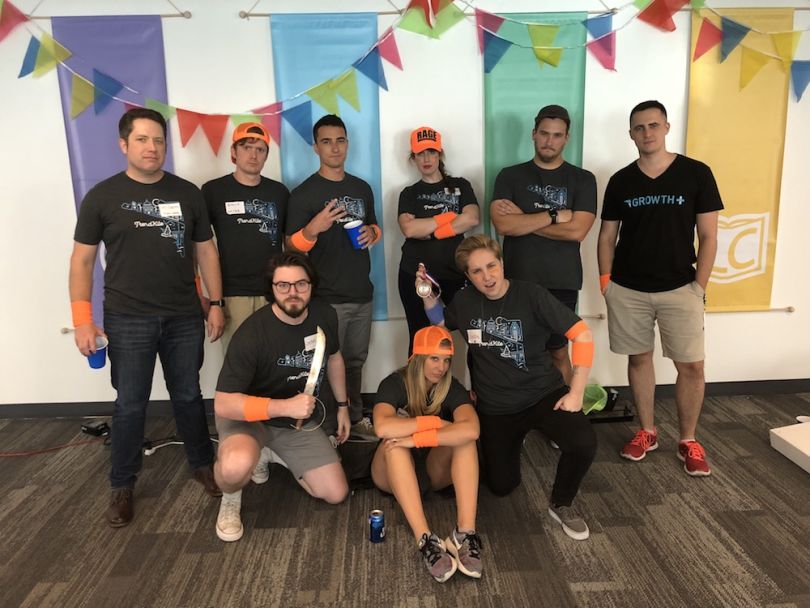 Team captain: Sam Spetalnick, sales manager
Path to victory: January 12 will be the final culmination of weeks of preparation among TrendKite employees. Only a few dozen employees will be competing in the Startup Games, but almost 100 have helped put the team together and will be there to cheer on the athletes. In events held both inside and outside of TrendKite's walls, our team has competed for a spot on the team, helped the athletes hone their skills, and created several absurd tests to make sure we are ready for the Mystery Event. The only thing left to do is pity the other 17 teams.
Playing for: RMH Charities of Central Texas
Best event: Someone once said, "Flip cup is poetry in motion," which is the best way to describe our dynamic sestetto. TrendKite stays true to its roots by executing what can only be described as a technological approach. Every flip is calculated and meticulous. By operating as one team, TrendKite's flip cup team is one heart, one mind, and one fell swoop of perfection.

Team song: "You Make My Dreams" by Hall & Oates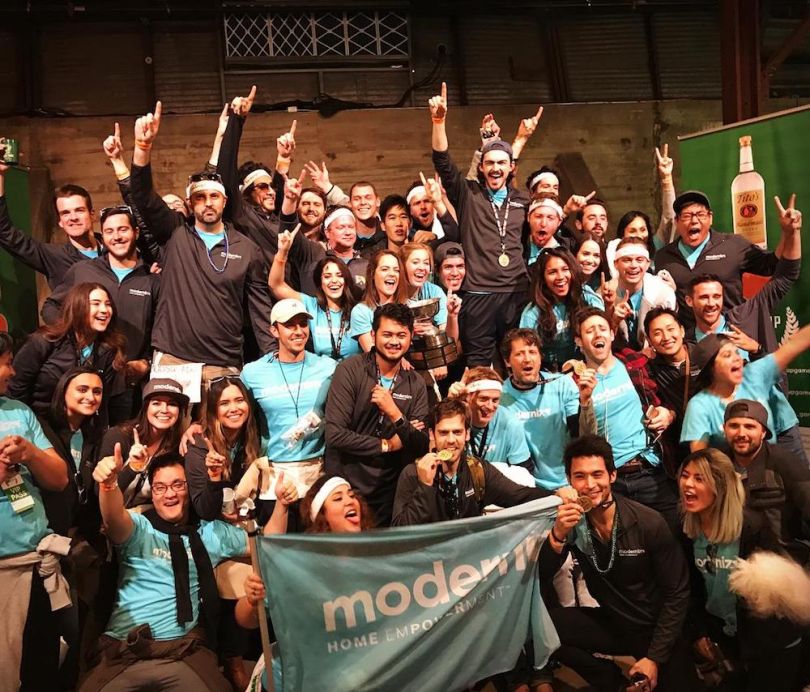 Team captain: Cleasy Schlueter, events and operations coordinator
Path to victory: Our team goes through a rigorous tryout period over six weeks. Each event has its own team captain, who coordinates practices two times a week after work. Cleary we love spending time with each other.
Playing for: Community First! Villages
Best event: Flip cup is our most competitive sport. Once the team has been selected, they challenge the executive team to a best three-out-of-five set in preparation.
Team song: "Win" by Jay Rock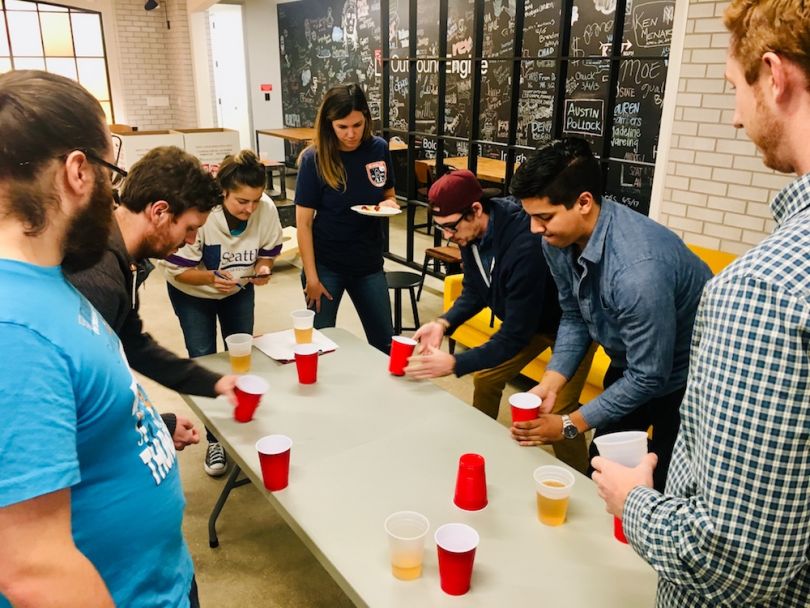 Team captain and flip cup athlete: Meg White, people operations manager
Path to victory: Tryouts, practices and happy hours. We play team sports throughout the year, too, to ensure team building.
Playing for: Austin Pets Alive
Best event: Mario Kart. We took home first place last year at Level Up and plan to do it again this year.
Team song: "Remember the Name" by Fort Minor
Team co-captain and hype man: Kevin Brogan, manager of publisher relations and team lead
Path to victory: We feel pretty confident going into the games, but we have the added pressure of living up to our Denver office, the 2018 Denver Startup Games Champions, or else we will never hear the end of it. To get ready for the Startup Games, we brought in a Nintendo 64 to the office, competed in a city-wide cornhole league where all of our teams made it to the playoffs and held a park day to engage in some rigorous training.
Playing for: Creative Action
Best event: AdAction does have one trick up our sleeve with flip cup. Every year at our offsite retreat, it is tradition to compete in a company-wide flip cup tournament. We feel like this should be a no-brainer win for us.
Team song: "Remember the Name" by Fort Minor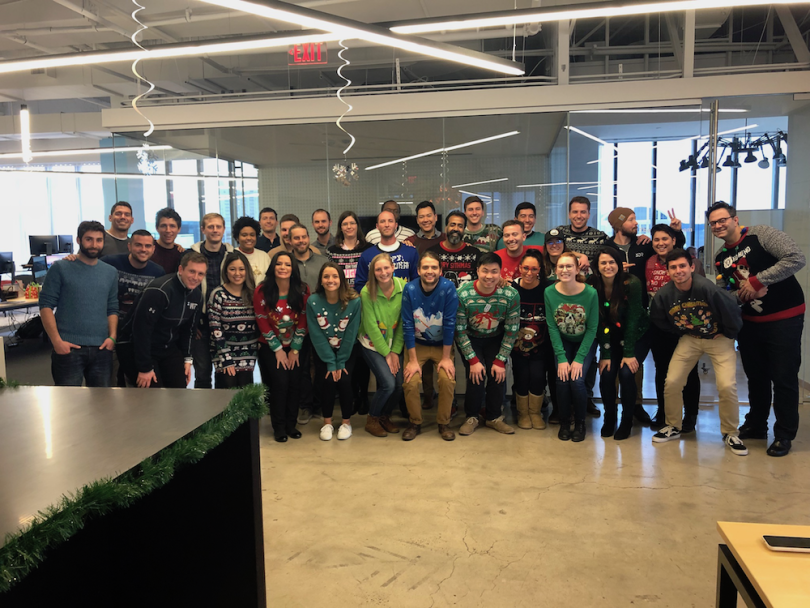 Assistant to the regional captain: Kendal Lackey, people operations specialist
Path to victory: Our team begins their day drinking two and a half raw eggs followed by an hour of stretching. Then, we practice games of flip cup and beer pong using Pedialyte in lieu of beer. Hydration is key.
Playing for: Autism Speaks
Best event: All of them.
Team song: "All I do is Win" by DJ Khaled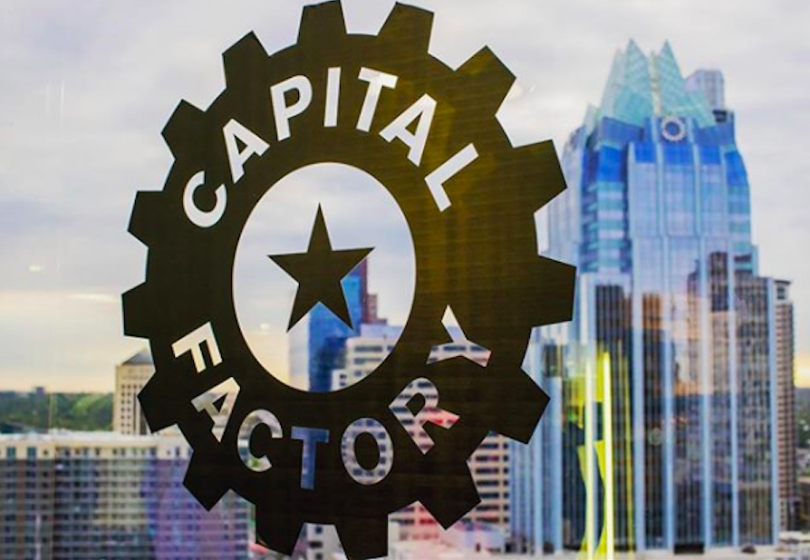 Team co-captain: Melissa Schwartz, membership manager
Path to victory: Recruitment. Find athletes who participated last year and sign members and staff up for the games.
Playing for: Entrepreneurs Foundation of Central Texas
Best event: Mario Kart
Team song: "We are the Champions" by Queen
Team co-captains: Joshua Miller and Nicole Fields, customer success specialists
Path to victory: We go out to local restaurants and bars to use their ping pong tables or their sporting equipment.
Playing for: Down Syndrome Association of Central Texas
Best event: Shuffleboard
Team song: "For the Love of Money" by The O'Jays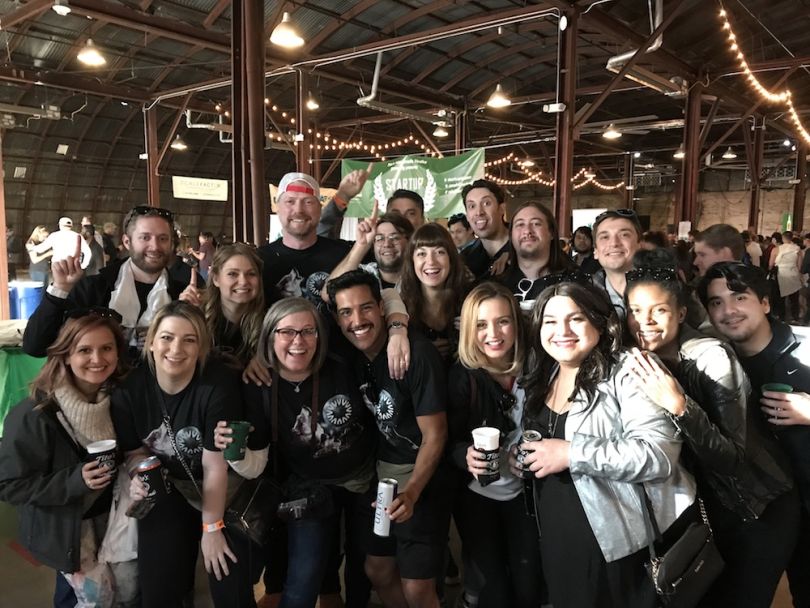 Team captain: Steven Loza, commission specialist
Path to victory: Year-round training and a specialty workout program designed by the best scientists money can buy. Some of us barely work and were hired exclusively for the games — if only! We've been getting everyone excited by hosting pre-Startup Games happy hours and tryouts, each with food and fun in mind.   
Playing for: Meals on Wheels of Central Texas
Best event: We dominated darts before it was dropped. We also had success in beer pong. Folks have been playing beer pong for years socially, and we keep a dart board in the office for our CEO to practice. He's been our unchallenged darts athlete for years because he's so good.
Team song: "Welcome to the Jungle" by Guns N' Roses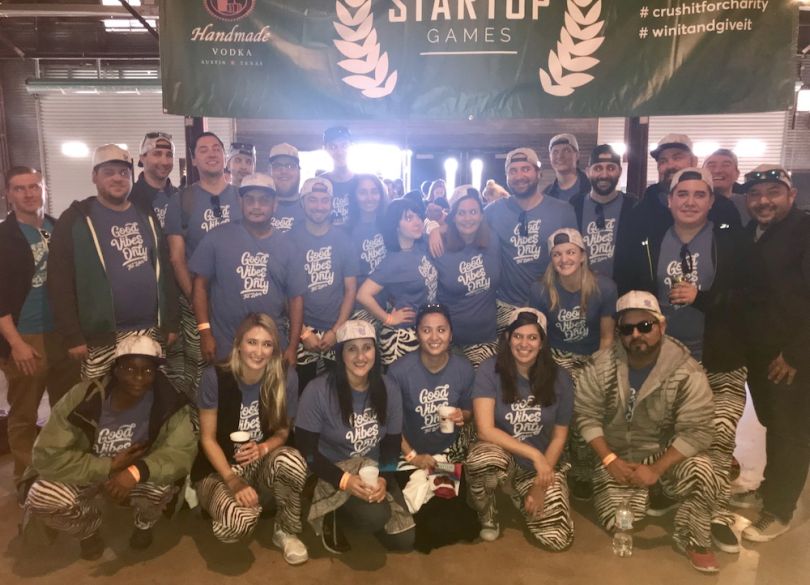 Team captain: Tara Evans, barista and receptionist
Path to victory: We practice in our office and off site. We are serious about winning.
Playing for: The Austin Angels
Best event:  It's a secret, you'll see at the games.
Team song: "Symphony No.7 in A major op.92 - II, Allegretto" by Beethoven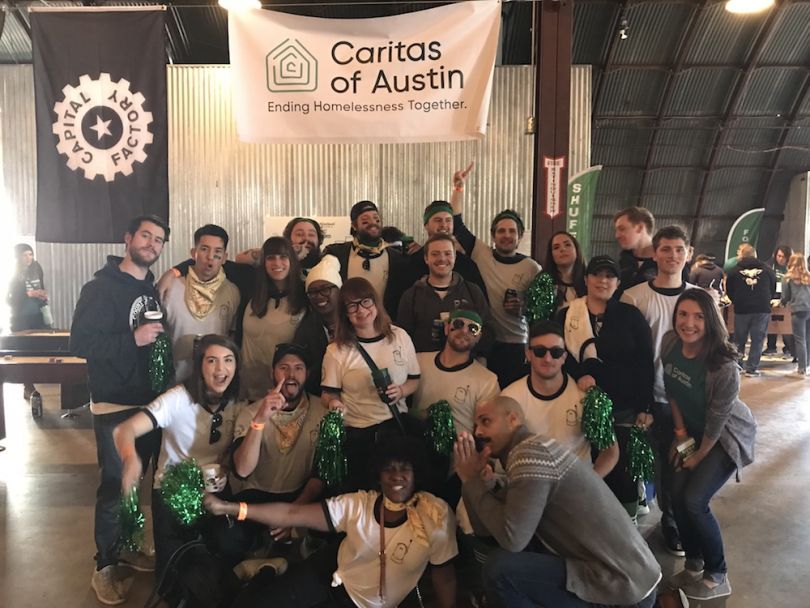 Team captain: Jessica Guerra, office manager and HR coordinator
Path to victory: When we're not helping make online sellers' lives easier, we're honing our Startup Games craft. Whether it's playing ping pong in our office, hurling random things through the air, or binge-watching shows on Netflix to store information for trivia, we come prepared, swagged out and ready to represent.
Playing for: Caritas
Best event: Flip Cup
Team song: "X 'Gon Give It To Ya" by DMX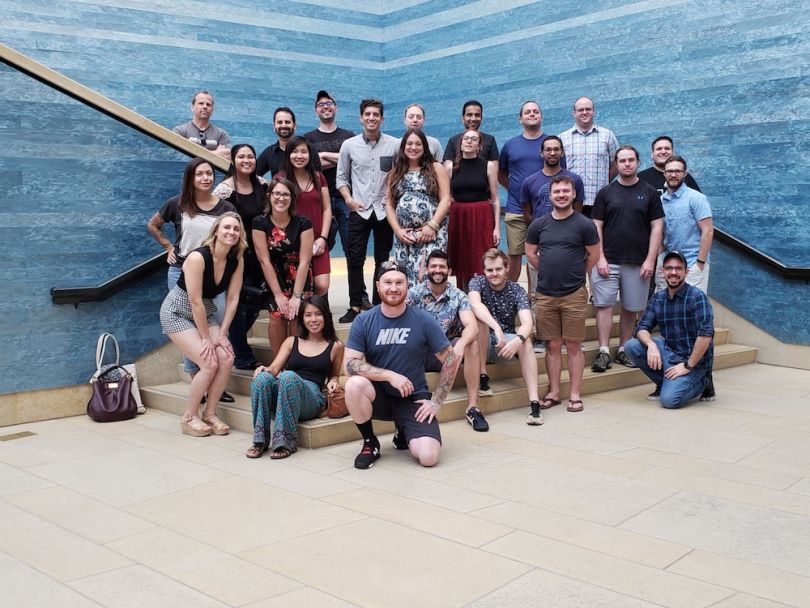 Team captain: Cody Bennett, sales manager
Path to victory: We've been hosting tryouts every Friday for each game mostly at our office, but sometimes we've had to improvise and head to a local watering hole, like for shuffleboard and Pop-A-Shot. From there, we picked the top competitors from each competition and formed our team. It was a great way to bond as a team and find our MVPs!
Playing for: Doctors Without Borders
Best event: Definitely trivia.
Team song: "Started from the Bottom" by Drake