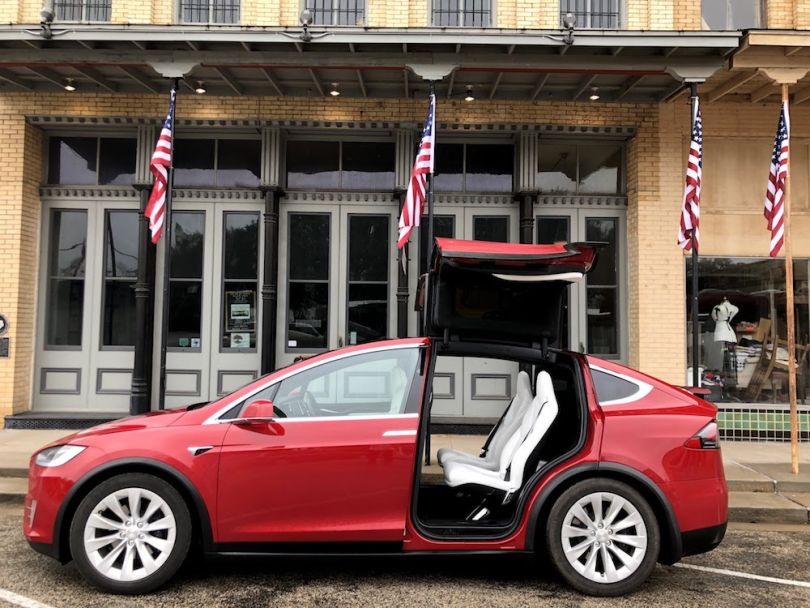 For 200,000 Texans, traveling between Dallas, Austin and Houston for work is just another part of the weekly grind. Vonlane's luxury bus service has launched to make that experience more productive and comfortable, and airlines have adjusted rates and schedules to meet the upward demands for the intracity commuter.
But a new Austin startup recently launched to combine productivity, comfort, and style by offering rides between the major Texas cities in one of the hottest automobile lines on the road: Tesla.
"We're creating a platform that shows there's a sustainable, savvy and luxurious way to travel between cities while increasing productivity," said Eliott Lee, ElecTrip co-founder.
We're creating a platform that shows there's a sustainable, savvy and luxurious way to travel between cities."
Co-founder and CEO Mandeep Patel first launched the company in 2018 after interning with BP out of Houston. His colleagues had expressed liability and safety concerns involving their frequent two-to-three-hour drives to visit refineries within the state.
Realizing there was a market for a "no-compromise" method of travel between Texas cities, Patel threw down his life savings for a down payment on a Tesla Model X and lined up background-certified drivers to begin offering rides for clients.
Lee, a fellow engineering classmate of Patel's at the University of Texas, joined a few months later, and now ElecTrip has three full-time employees, a fleet of six Teslas and a growing network of professional drivers throughout Texas who fulfill ride requests.
While other Austin startups like Hitch offer rides between Houston and Austin for $25 a seat each way, ElecTrip's fees run slightly higher at $250 for the entire car, one way to Houston. The cost from Austin to Dallas is $399.
If it sounds like a lot, that's because it is. But that's the cost of luxury, baby.
"People love it," said Lee. "Most people haven't gotten the chance to ride in a Model X or any Tesla yet. If you're familiar with the luxury bus service Vonlane, we're like that, but even more private."
The in-ride experience includes Wi-Fi, refreshments, snacks, personal pickup and dropoff locations, and being dropped off by a professional driver in a Tesla Model X with falcon wing doors.
Well, most of the time. ElecTrip's fleet includes Model 3 and Model S vehicles to account for the variations in range between cities.
Ultimately, our main goal is to increase electric vehicle adoption."
"We have a system in place where we are able to plan out the requested routes so that, no matter what, the Teslas have at least a 15 percent charge remaining when the ride is complete," said Lee.
The rides are open to anyone, but Lee said ElecTrip is specifically targeting corporations, engineering firms and law firms that need safe, secure rides with Wi-Fi capabilities, and rides to places that some might consider the middle of nowhere.
Over the course of the next year, ElecTrip plans on scaling its operations and improving its platform to make it more streamlined and mobile friendly.
"We want to tap into the huge Texas commuting market," said Lee. "Right now, there are over 200,000 people traveling for work between Austin, Dallas and Houston every week. If we can capture just a percentage of that, and really establish ourselves in that corner, that'd be great. And ultimately, our main goal is to increase electric vehicle adoption."