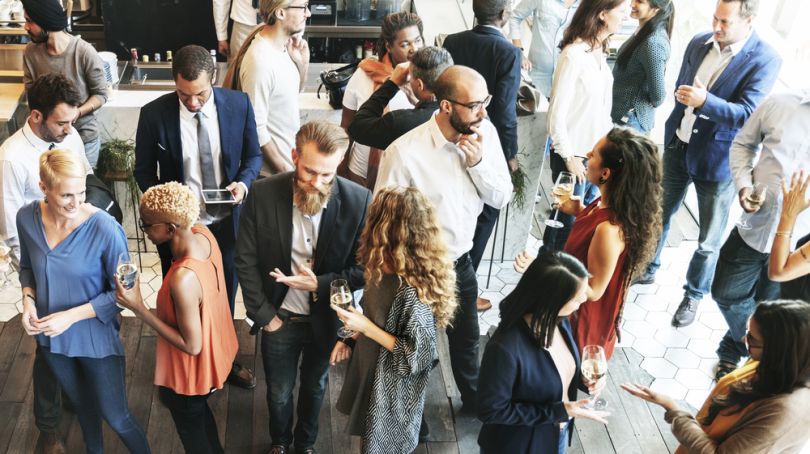 Nine Austin tech companies made big leadership hires over the past month, through a healthy mixture of internal promotions and external additions. Fourteen individuals stepped into huge new roles, including tech veterans from Oracle, Dell, Hewlett Packard and Pinterest.
Sprinkled in its 2018 growth report, which showed 128 percent year-over-year growth in revenue, CognitiveScale announced it has brought on ML Maco as CRO. Maco, a former SVP at HPE and Oracle, has more than 25 years of sales, marketing and channel leadership experience. Her reputation precedes her for developing billion-dollar businesses and strong customer relations.
SecureLink co-founder and CEO Jeff Swearingen recently stepped down from his role as CEO to support the company in a board position. Joe Devine, the cybersecurity firm's president and COO, has been promoted to CEO. He initially joined SecureLink in 2008 as VP of operations and was promoted to COO in 2011. Before SecureLink, Devine helped build eBags' software development team and interactive market strategies as CTO.
On Tuesday, Square Root added a 20-year tech industry veteran to its C-suite, with the hiring of Ranjini Chandirakanthan as CFO and VP of business development. Before Square Root, Chandirakanthan served as managing director of the technology sector for investment banking firm Cassel Salpeter & Co, which supports middle-market and emerging growth companies. She also held strategic leadership roles at Dell, led corporate development at Sun Microsystems, was a tech investment banker at Lehman Brothers and a software equity research analyst at ThinkEquity.
Bloomfire, which creates a platform for sharing employee knowledge and customer insights, made four internal promotions recently. Samantha Schneider has been promoted to VP of client success from her role as senior direct of client success. Prior to Bloomfire, Schneider worked in client success for eight years at TransUnion, supporting the team as senior manager for more than three years.
Additional promotions included Jennifer Hakala to senior engineer, Marcus Torres to senior client success manager, and Rachel Alexander Dunner to senior marketing manager.
Smarter Security announced an executive hire while sharing its 2018 numbers, which reflected a 74 percent year-over-year revenue growth. Melanie Meyer Sommer will take on the VP of marketing position for the intelligent entrance control company. She comes to Smarter Security with more than 20 years of marketing experience from roles at RSA, EMC, Dell, Spanning, SailPoint, Sun Microsystems and IBM. Sommer also currently serves as VP of marketing for Smarter Security's sister company, ReconaSense.
Workspace management solutions provider Asure Software recently named Rhonda Parouty chief operating officer. Her experience spans nearly three decades, with previous roles as an advisor to AI tech companies and executive roles at Hewlett Packard, Brandmuscle and Trivie. She replaces Joe Karbowski, who has served as both CTO and COO for the past few years, and who will now focus solely on the technology side.
AgileAssets, which provides transportation asset lifecycle management software, promoted three employees to executive roles amid an organizational restructuring following its best financial year since its 1996 launch. Michael Lester, former VP of product, has been promoted to COO. He joined AgileAssets in 2014 and will oversee the company's product, marketing, sales, delivery and client success teams
Joe Garvey, former VP of the client group, will step into the chief growth officer role. Garvey has been with AgileAssets for 14 years and will spearhead the expansion of the company's partner network, international markets and corporate development.
Marnie Boyd, who has led the company's HR department for more than 10 years, was promoted to chief people officer to continue managing AgileAssets' workforce. A major initiative she'll be focusing on is the promotion and execution of the company core values of accountability and transparency.
Over the summer, EverlyWell announced its first CTO by welcoming Nick Parker to the team. Now, the company has added another executive role by bringing on Jenifer Dasho as its first CMO. She joins the home health test lab provider from Pinterest, where she led the consumer and creator marketing team. Prior to Pinterest, she led Trulia's brand strategy as head of brand and supported the arts education nonprofit Leap as a board member.
Eric Wang, an operations tech veteran with over 20 years of experience, has been appointed SVP of cloud operations at Serenova. Wang's bannered career includes leadership roles at Kinnser Software, now WellSky; Affiniscape, now YourMembership; Conformity, now Gemalto; and QuickArrow, now Oracle. He most recently held the role of VP of information security and technology services at AllClearID.