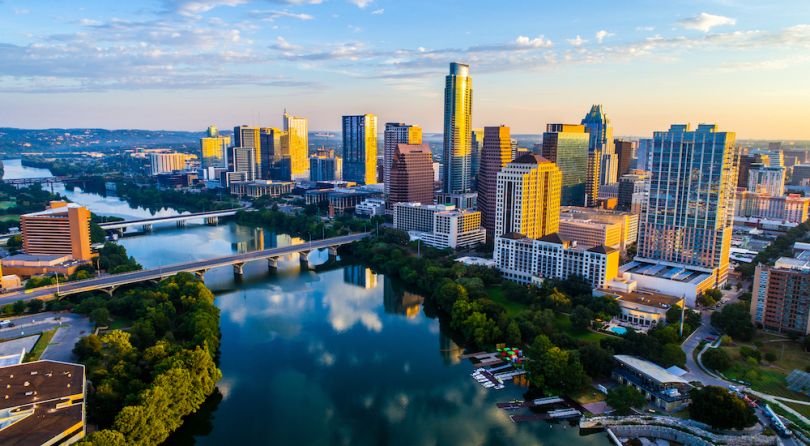 "Keep Austin weird" didn't come out of nowhere, but the city also prides itself on a supportive business atmosphere. 
So it's no surprise that a new report by Seek Capital listed Austin as the number two city for women entrepreneurs. The study looked at analysis from a U.S. Census Bureau survey of entrepreneurs in the 50 most populous metro areas.
Out of those 50, Austin stood out with 1,433 women-led startups making up 32.7 percent of all startups in the city. Combined, those startups employ 6,716 people and generate sales between $500 million and $1 billion.
St. Louis came in first with 45.3 percent of female-owned startups. 
The study listed real estate, rental and leasing as the most active industry for female entrepreneurs in Austin. However, the area has also become a thriving place for women in tech.
"I have found that women in our tech community not only support each other, but also go out of their way to cheer each other on," Meghan Brindley Marriott, a sales engineering director at Khoros, told Built In Austin earlier this month. "It is that kind of advocacy that has made it more common to see women at every level of leadership."
There are also networks like Women In Technology, Women Who Code and Breaking the Glass that foster community and drive growth.
Still, the tech industry has a long way to go before they truly reflect the diversity of the country. There's still a large gender gap overall, with only 24.5 percent of the startups owned by women, according to the report.