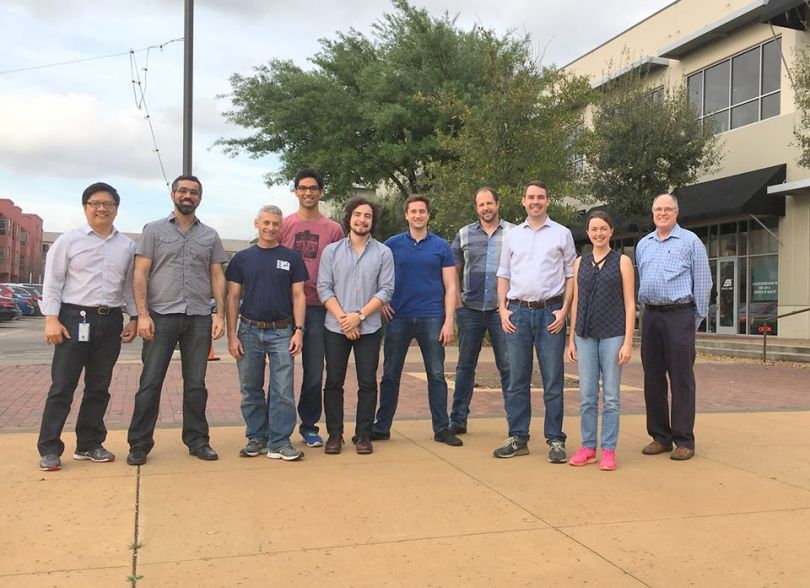 An AI system is only as good as its memory, and Mythic believes it's found a way to make it more accessible and efficient.
In order to usher in the future of AI, Mythic has turned to the past — specifically to analog computing. The company developed tiny intelligent processing unit chips that help an AI sift through its memories and spit out inferences more quickly.
The process is designed to bring the power of a datacenter to embedded devices and smart machines.
[Mythic] will play a leading role in the explosive deployment of AI products both in the datacenter and at the edge."
One year after raising $40 million to fuel its invention, the company announced on Wednesday that it has added another $30 million to its coffers. The round will help boost the company's efforts to introduce its technology to the market, said Mike Henry, co-founder and CEO of Mythic, in a statement.
"This new financing round underscores our belief that Mythic will play a leading role in the explosive deployment of AI products both in the datacenter and at the edge," he said.
Mythic launched in 2012 to accelerate AI that works for everyone. Where traditional AI runs on digital computing that taxes the graphic processing unit as it exchanges info with the data center, Mythic's chip uses analog currents and flash memory to perform those same calculations more efficiently.
Mythic's chip performs the memory stage at 1/100th of the power draw and cost of traditional alternatives, according to the company. Ultimately, Mythic's company's vision is to have its chip enable advancements in smart devices, smart cities and autonomous vehicles.
In addition to the round, the company also announced the expansion of its leadership team to help realize its vision for the future. They've added Ty Garibay and Boris Beylin as vice presidents of engineering and software engineering, respectively, as well as Tim Vehling as senior vice president of product and business development.
"With the recent additions of Ty, Boris, and Tim, Mythic is well-positioned with a seasoned leadership team to drive Mythic's product and business expansion forward," Henry said.
Valor Equity Partners led the round, with participation from Future Ventures, Atreides, Micron Ventures and Lam Research, along with several existing investors. The round is Mythic's second Series B raise, bringing its total Series B funding to $70 million.