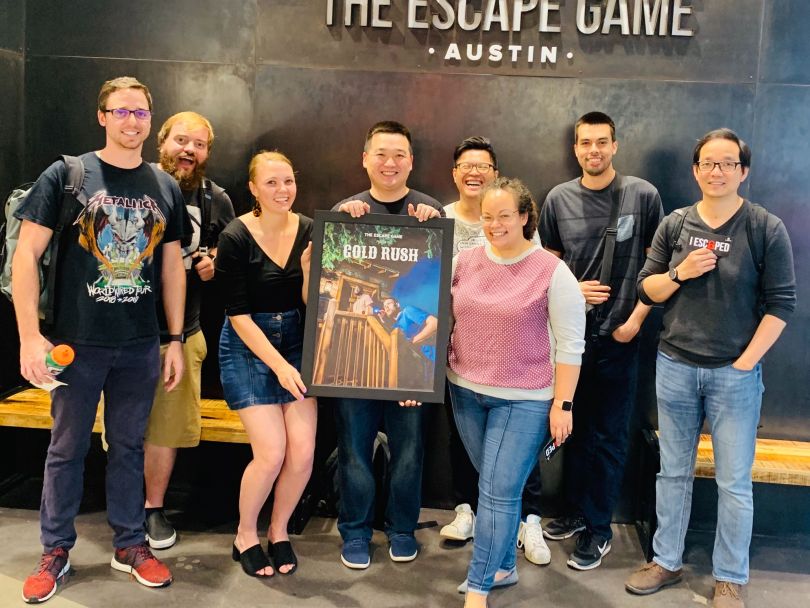 Optimizely's Austin digs may be getting a little tighter after the company's latest funding round.
Based in San Francisco, the company, which provides a digital experience platform, gambled on a second office in Austin two years ago after it acquired the Austin-based company Experiment Engine.
Optimizely started with six people in an Austin WeWork, and it has since multiplied the team from six to 41 employees in under a year, thanks to the city's affordable cost of living and robust university pipeline, said Sandi Lurie, Optimizely's VP of global recruiting.
And now, those numbers are expected to grow even more, as the company announced on June 18 the raise of a $50 million Series D round. Goldman Sachs Private Capital led the round. Accenture Interactive participated in the round as a minority investing partner. Optimizely also plans to add $55 million in financing from Bridge Bank.
The funds will be used to add about 50 more jobs company-wide — with nearly 20 based in Austin — and prepare the company for an IPO, Lurie said.
A Series D is the jumping off point toward an IPO —especially with an investor like Goldman."
"For a company of our size in enterprise software, a Series D is the jumping off point toward an IPO — especially with an investor like Goldman," Lurie said. "They're serious about us, and want to take us to the next step in our journey to an IPO."
Optimizely launched in 2009, when businesses were just starting to think about digital experiences. The company's platform allows companies to constantly evolve their websites and gather data to determine the best user experience.
In the last four years, interest in digital experience has entered the mainstream, with a 200-percent increase in companies dedicating 10 or more people to digital experimentation, according to the company. To take advantage of that growth, Optimizely plans to continue investing in the platform, expanding its machine learning capabilities and adding other new features.
A big part of that investment will also go toward adding new jobs, with Austin playing a major role in the company's future, said Lurie. Optimizely has expanded its sales development team to Austin and is looking to hire for nearly every position from customer success to sales to engineering.
Though the company has no official plans to move out of its WeWork, the Austin team is only expected to continue growing beyond 2020.
"The impact of Austin across the board, from the acquisition a couple years ago until now, has been immeasurable," Lurie said.