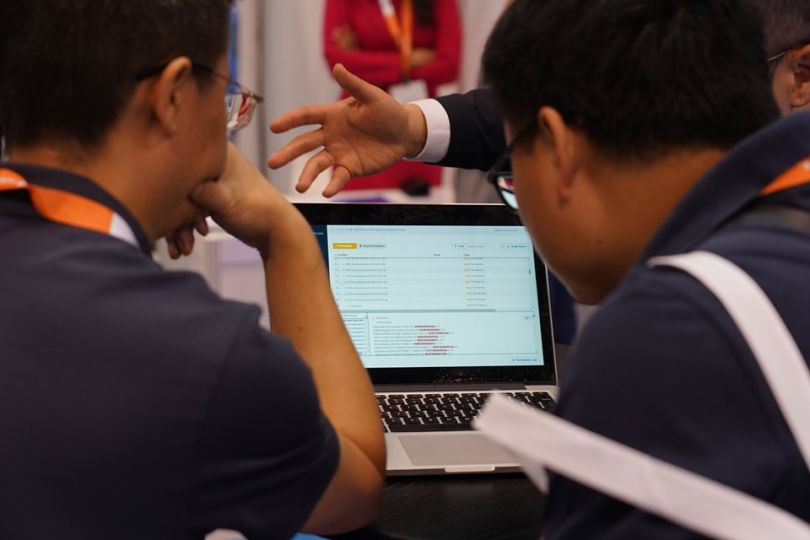 Another tech company is planting its flag in Austin, this time by way of Singapore.
Cybersecurity firm Ground Labs announced on Wednesday that it's opening up its North American headquarters in Austin. The company has offices in Dublin, Singapore and Sydney, but the Austin office is its first location in the Western Hemisphere.
Ground Labs helps companies keep track of their sensitive data. It works with large businesses like Virgin, Avis, 1-800-FLOWERS, Vodafone and more. For big companies like these, keeping tabs on all where all their sensitive data is kept (whether that's on premise or in the cloud) can be a chore. And if anything slips through the cracks and gets discovered by malicious actors, there can be disastrous effects.
Ground Labs has a physical presence in Europe and Asia, but it sees opportunity in bringing its business to America. The company has 4,500 customers worldwide, but 1,000 of them are located in North America.
"We're really excited about Ground Labs' projected North American growth – being closer to our customers and in expanding how we can better support them and their needs." Ground Labs Chief Revenue Officer Don Kaye tells Built In.
Kaye was recently named the CRO of Ground Labs. Before that, he spent 14 years leading sales teams and in corporate management at Microsoft.
Kaye tells Built In that the company is excited to expand its presence in Austin.
"Austin is a strategic location for Ground Labs' North American headquarters, as the city is one of the fastest-growing tech hubs in the country, providing a community and ecosystem that is most conducive for Ground Labs' rapid growth with an amazing vibe as well," Kaye says.
The Austin HQ will be home to the company's North American marketing team, customer relations and support, sales and engineering teams.
Right now Ground Labs has eight people working in the Austin office, but the company expects to have 12 employees by September and 20 by the end of the year.