There's no "perfect time" to upgrade your career, because in Austin tech, anytime is perfect. With so many local companies growing as quickly as they are, opportunities have exploded. They need your talents now more than ever. Take a look at eight local companies bursting at the seams. 
Vista Consulting Group consists of industry experts that team up with executives from Vista Equity's portfolio companies to help strengthen their operations through standardized and repeatable processes. Director of Data Science Leland Lockhart highlighted what it's like to work for one of the "largest software enterprises in the world."

Coolest perks: Appreciate life outside of the office with a helping hand from Vista. The company provides unlimited PTO, 16 weeks of paid leave for both primary and secondary caregivers following the birth or adoption of a child, and support for household services such as a nanny, babysitter, elderly caregiver or even a dog walker for your furry friends.
What's one thing about your company that would surprise a lot of people? 
We are a large and growing organization. The total revenue and headcount of Vista's combined portfolio is $14 billion and 64,000, respectively, which makes us one of the largest enterprise software companies in the world. As an employee, you have an opportunity to work on behalf of or with an incredibly diverse array of organizations spanning different industries and geographies. This provides interesting work and unique opportunities for career advancement, both within Vista and across the Vista family of companies.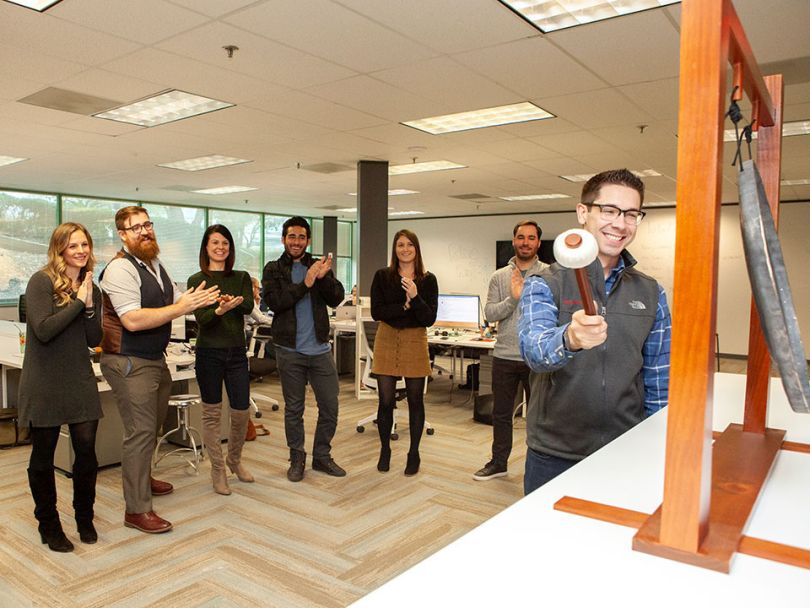 Restaurant365's automated back-office solutions power operations for over 7,000 restaurants in accounting, scheduling, inventory and more. Stephanie Cluney, the company's partner relationship manager, said she enjoys the regularly scheduled, food-inspired company events most. 
Coolest perks: Every Thursday, the Restaurant365 team gets together for lunch from delicious Austin-favorite spots. The foodie-forward company also leads company-wide challenges and wellness initiatives, and hosts festive activities like cookie and cupcake decorating and hot chocolate bars to keep employees smiling.
What's one thing about your company that would surprise a lot of people?
We're all super good at scootin' around the office.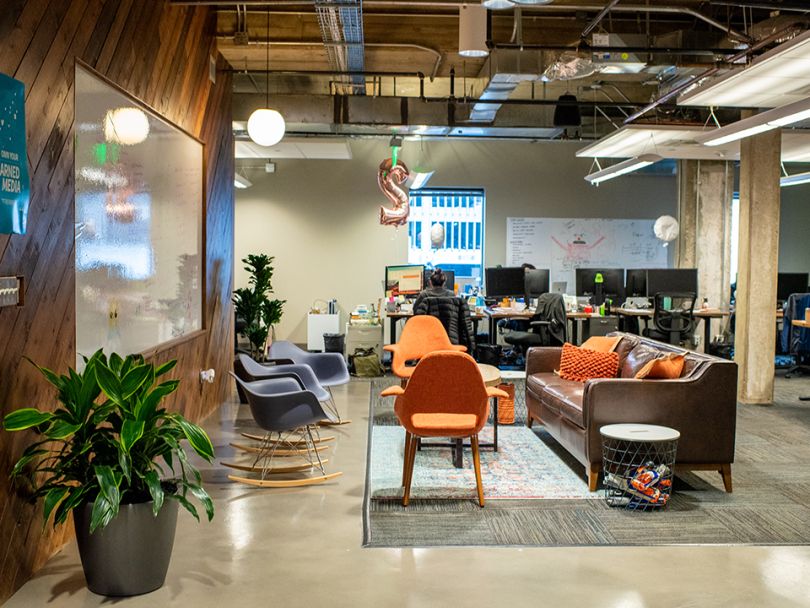 Cision, formerly TrendKite, provides media solutions that increase the reach and impact of public relations and marketing efforts. Namanda Musoke, a senior data quality analyst, shared with us a few details surrounding a new internal growth program as well as their delightful "Tiki Fridays."
Coolest perks: While 17 different types of sparkling water sounds refreshing, what employees really rave about is Cision's investment in internal growth. The company's CTO and development managers are creating an internal program that invites all employees interested in engineering to train with their in-house engineers.
What's one thing about Cision that would surprise a lot of people? 
This summer, a few employees set aside time every other Friday to have what we call "Tiki Fridays." We all wear leis and Hawaiian shirts, throw on some island music and make tropical drinks. It gives us some time at the end of the week to unwind and hang out in an unofficial capacity. It ended up becoming so popular that half of the office joined in!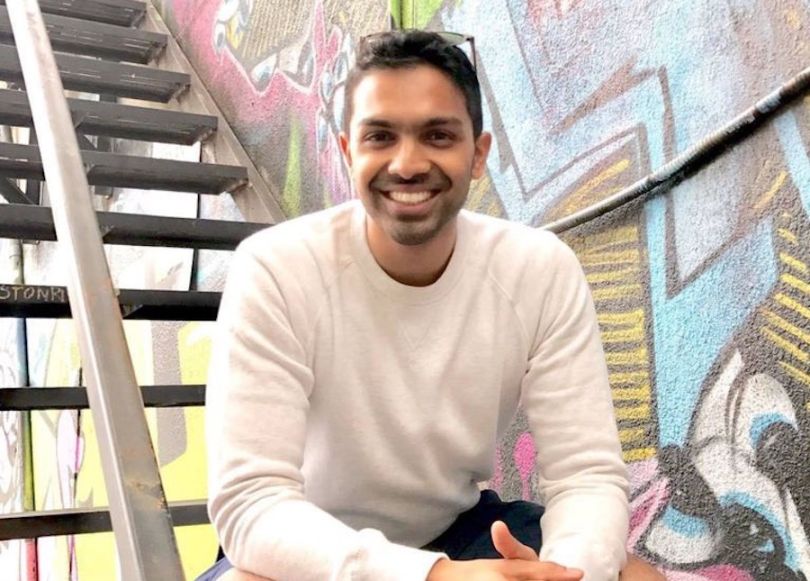 MongoDB's general purpose database is used by millions of developers worldwide. The company also provides a comprehensive suite of tools to help anyone working in the field of data operate more efficiently. Ayan Dutta, a corporate account executive for its cloud team, noted the benefits to working for an industry-agnostic company.
Coolest perks: All new hires get to ship out to New York for a week to meet MongoDB's executives across departments, learn the technology in detail, and ask all of the questions they need to in order to be successful. This week also provides ample opportunity to explore NYC. Back in Austin, MongoDB's team has sports teams that gather weekly for basketball and softball. 
What's one thing about MongoDB that would surprise a lot of people?
Every company is building some form of software application, and data is at the center of it. Because of this, we get to see and hear about the coolest ideas before anyone else. We often come across companies at their infancy, and see them grow to become market leaders. This keeps things super exciting and gives us the ability to be very customer-focused. We are truly industry- country- and company-size agnostic.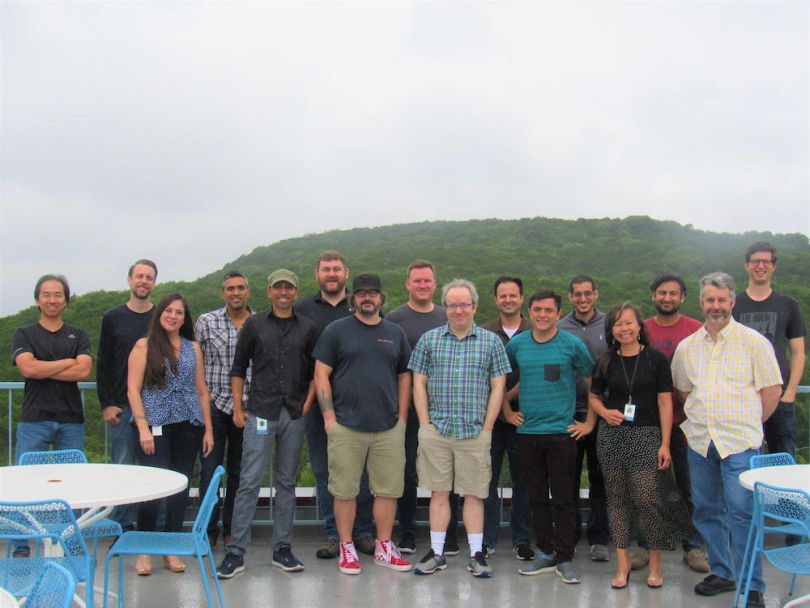 With more than 31,000 customers from the hospitality industry, HotSchedules serves up time-saving, data-driven solutions for users who run our restaurants, entertainment spaces, beverage stores and more. Engineering Team Leader Canisius Rosario praised his team's commitment to HotSchedules' overall vision, which played a huge role in their successes.
Coolest perks: Work with a view — HotSchedules's office sits atop a hill near the Pennybacker Bridge with gorgeous overlooks of the Colorado River. Plus, you'll get to work on some hard-hitting challenges facing the hospitality industry every day.
What's one thing about HotSchedules that would surprise a lot of people?
A lot of great people have continued to work here because of the belief in the common vision of our company. We are determined to do whatever it takes to execute our vision, together, because success means nothing without sharing it with the people you love who helped achieve it.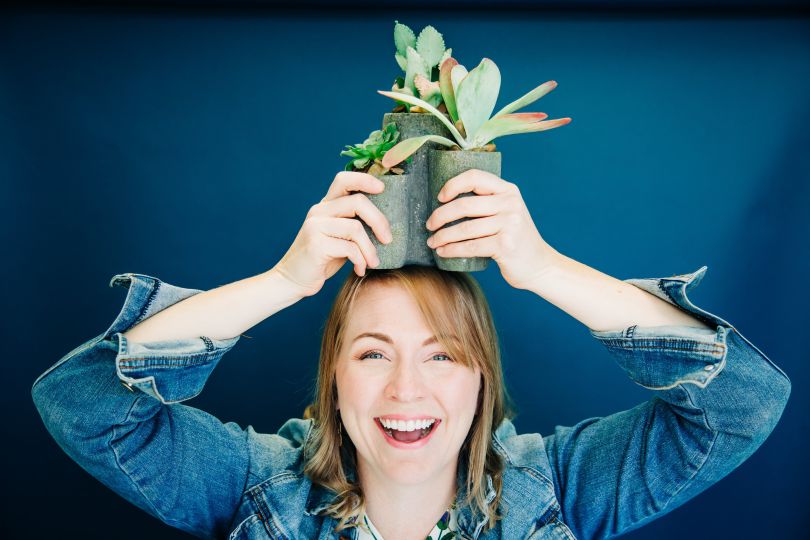 Aceable has helped hundreds of thousands of students get their driver's license or dismiss a ticket quickly through their digital driver's ed and defensive driving courses. People and Culture Coordinator Lauren Collins hit on a few of the edtech company's core values, and how these impact their day-to-day.
Coolest perk: To embody Aceable's core value "pursue growth," the company offers an annual education stipend. That growth can be related to an employee's job, such as SEO or JavaScript classes, or it can be relative to a personal passion, like painting or improv workshops. Employees can also wash down an unlimited supply of peanut M&Ms with cold brew.
What's one thing about your company that would surprise a lot of people?
The most surprising fact at Aceable for me was that one of our core values is #Get$#itDone. Yes, you heard that right. Also, we have bright yellow doors in the office that some may be blinded by, but others, including our CEO, believe it is part of our culture.
Gig economy marketplace Adia connects businesses with on-demand, hourly, vetted workforces. The HR compliant platform then manages payroll and timesheets so businesses only need to worry about selecting their crew from the Adia-provided pool of workers. Business Development Representative Kasey Lysdahl praised the company for its team-friendly atmosphere.
Coolest perk: Working in a close-knit, collaborative team promotes a learning environment where employees can improve quickly. This agility ultimately leads to a better product as well as a better client experience.
What's one thing about Adia that would surprise a lot of people about your company?
I began my career at Adia in community support and have since moved to our sales team. At a different organization, this could've taken years, but with the support from our team and leadership, I was able to find my best fit at Adia much faster.
Chive Media Group encompasses a little bit of everything with its active e-commerce lines, apps, OTT streaming channels, and charity, to name a few. CEO and co-founder of the Chive's latest streaming portal, Atmosphere, Leo Resig gave us the deets on what it's like to work at their always evolving organization. 
Coolest perks: As a new employee, you can expect a Chive-covered gym membership, new laptop, catered lunch three times a week and tons of swag. Plus, you'll get to work downtown in an office that includes Bansky originals, pool tables, video games, ping-pong tables and a paddleboard to drop into Lady Bird Lake at your discretion.
What's one thing about your company that would surprise a lot of people?
Surprise! Atmosphere and Chive Media Group aren't just about parties and cool offices — we make charitable work and community involvement a central focus of everything we do. Employees can make donations to charity directly via payroll; Chive Charities is a thriving 501(c)3 that's raised over $10.1 million nationwide, and we invite veterans and first-responders to join us at our office every Friday.