Austin has no shortage of tech companies looking for top talent, which is awesome. However, sifting through all of these opportunities to find the perfect fit for you takes time, which isn't so awesome. The job hunt can be time-consuming, which is why we're highlighting four of Austin's top tech companies that are all actively expanding their teams, each of which offers something different in terms of industry, size and culture.
Continue reading to learn more about these companies along with what they look for in new team members.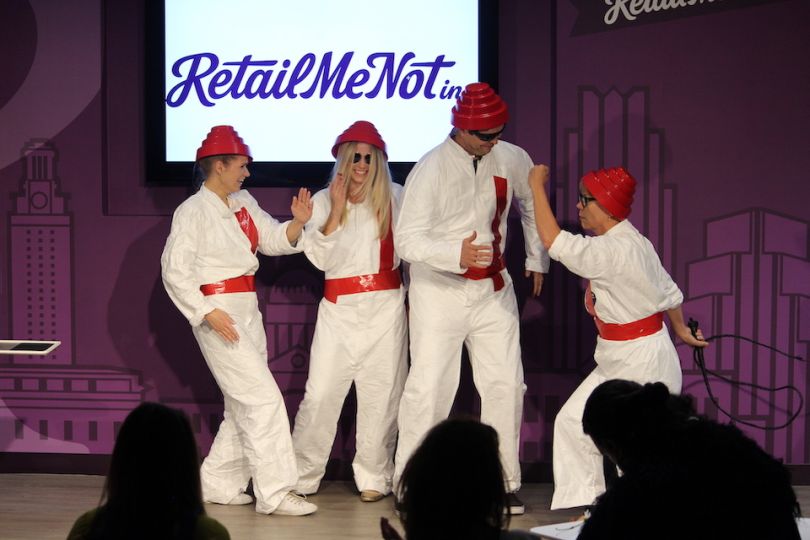 What they do: In addition to being a go-to destination for online shoppers in search of deals and discounts, RetailMeNot also provides a full-service e-commerce platform that helps retailers connect with customers at every stage of their journey.
What's one trait all the members of your team share?
"All team members at RetailMeNot share an understanding of our core values — not only what they are, but how to embody them," said Senior Director of Culture and Engagement Lizette Fleher. "In early 2019, we took a user-led approach to redesign our core values, conducting more than 80 empathy interviews and testing various prototypes with our employees. We really wanted to learn what was important to our team in order to create a set of values that would resonate globally. Our new values are a combination of what we said is important to us. All of RetailMeNot's values begin with 'we,' signifying that we all work and win together as a unified team."
What's one thing that would surprise people about your company?
"One company-wide event we don't often discuss is our intensely competitive and playful Halloween celebration," said Fleher. "Every department not only coordinates group costumes for the company-wide contest, they also decorate their workspaces and surrounding area for our decorating contest. Last year, the operations team turned half of the fifth floor into a giant haunted house! In the afternoon, employees are invited to bring their kiddos trick-or-treating to experience the decorated floors. Our founder, Cotter Cunningham, once famously conducted an interview for a potential candidate in a rooster costume. Halloween is that big of a deal at RetailMeNot!"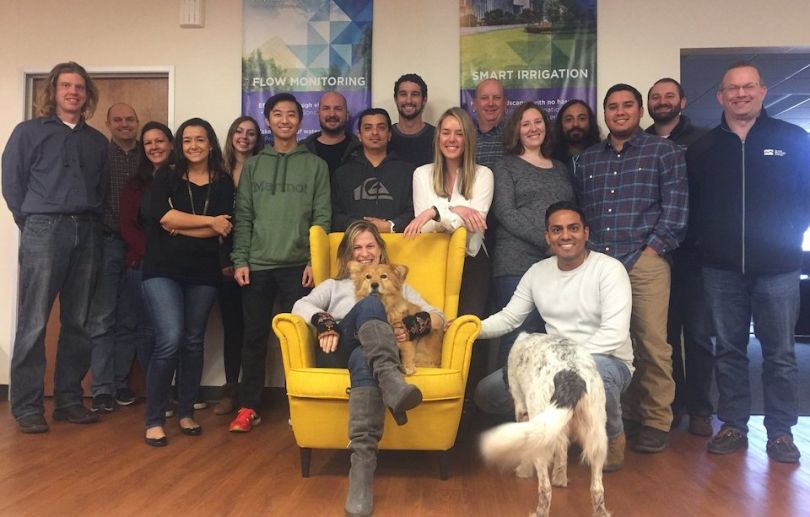 What they do: Banyan Water's cloud-based water management software helps companies better manage their H20 usage. In addition to providing the ability to track water use and monitor for leaks in real time, the platform also enables companies to evaluate water usage costs and predict future use and costs after system improvements are made.
What's one thing that would surprise people about your company?
"Banyan Water works with companies of all sizes and across many industries," said CEO Gillan Taddune. "Historically, a lot of our customers have been real estate companies, but as water costs get more and more expensive, hotels, retail, fitness and technology companies are beginning to seek out ways to lower their water consumption. Powered by real-time data, our cloud-based software platform Banyan Water Central is helping revolutionize the way people manage their water. Our mission is simple: create technology to help preserve our world's most precious resource."
What's one trait all the members of your team share?
"Everyone on the team is a leader," said Taddune. "Being a small company, we all wear many hats, and everyone has the chance to own a project, lead an initiative and step up to the plate and do something they might not have done before. Because of this, our culture shines with individual leaders working together to create something bigger than themselves, a world where water efficiency is at the core of every business."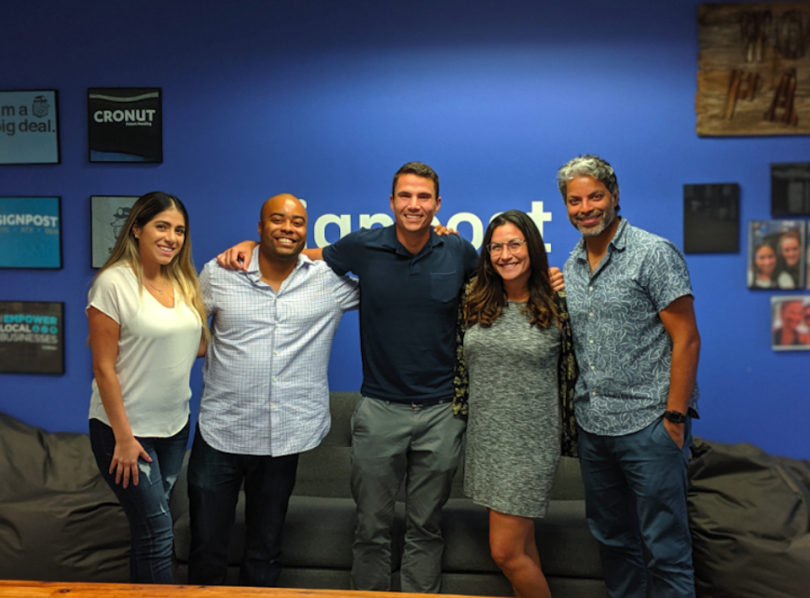 What they do: Signpost's intelligent CRM platform is used by local businesses to build long-lasting customer relationships. Its software is powered by an AI smart assistant named Mia that automates data collection, email marketing and customer engagement.
What's one trait all the members of your team share?
"The desire to get better every day," said Sales Manager John Licciardi.  "The difference at Signpost is we focus on small gains to get big results. In life we always try to make big changes to get big results, but big changes are hard for everyone. That is why we try to start at the top of the funnel. Creating good habits that you can implement every day is how we build a strong foundation. Whether it's in your life or career, we love to celebrate the little wins because those small wins lead to the big ones."
What's one thing that would surprise people about your company? 
"One thing I love about Signpost is snaps," said Licciardi. "Every Friday we gather around the sofas in our office and nominate one person to read the snaps, which recognize teammates for success, hard work and providing motivation. Even the managers get some love from time to time. The most important rule is that snaps are anonymous. You may not know who wrote it, but you know you are appreciated."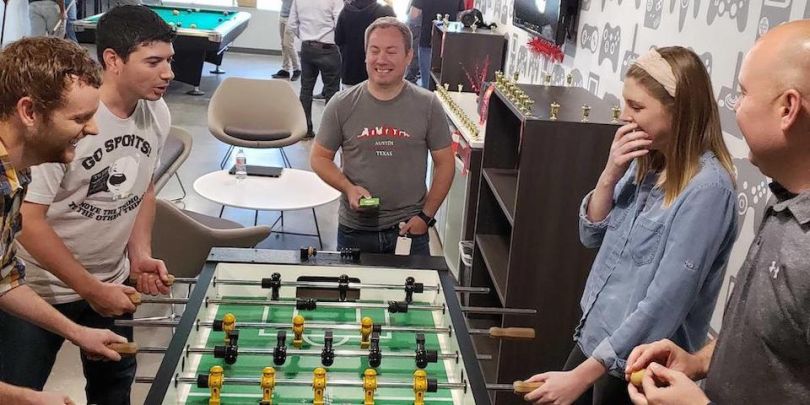 What they do: Red Ventures brings consumers and brands together through customized online experiences via its portfolio of digital companies. Those companies include The Points Guy, CreditCards.com and Reviews.com. 
What's one trait all the members of your team share?
"Our workplace is literally brimming with positive 'can-do' attitudes," said Senior Quality Automation Engineer Linzi Nunes. "Even though we're often hustling to meet tight deadlines, we always stays positive and make a conscious effort to create a fun, light-hearted atmosphere. It's a magic formula for removing the stress factor and creating an environment that ensures you bring your absolute best self to work, every day."
What's one thing that would surprise people about your company?
"RV is a special place globally, but here's one of my favorite things that makes our Austin office stand out," said Nunes "When a new employee joins, they partake in an introductory 'refreshment' walk. We fill a cart up with fun refreshments and the new hire walks around the office offering everyone a beverage while introducing themselves. It's a great way to keep up with all the new faces on our team and spark up conversations with people who you might not otherwise regularly interact with."