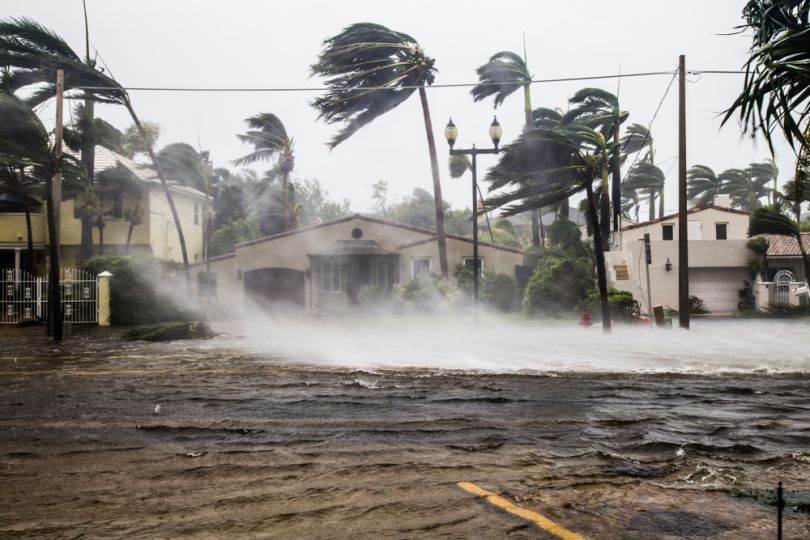 Hurricane Harvey caused $125 billion in damages when it hit the U.S. in 2017, harming more than 204,000 homes in Harris County alone. While Hurricane Harvey stood out for its sheer destructive force, it's far from the only hurricane to wreck havoc in recent years.
Unfortunately, extreme natural disasters have become a new norm: Hurricane Maria left people in Puerto Rico without power for almost a year. Several hurricane records were broken in 2019. And over 100,000 acres are currently on fire in California. These mega disasters show no signs of slowing down.
Ben Lamm, the CEO of AI startup Hypergiant, wanted to address the growing threat of natural disasters and the destruction they create. So the company started by tackling the problem of property damage.
Most of the natural disaster statistics mentioned earlier had to be collected manually, which means people had to venture to disaster-stricken areas and collect data by boat, foot and air. This impacts the accuracy of the data collected, the time it takes to collect it and requires numerous people to volunteer.
Hypergiant figured this process could benefit from technology, so it built a "Disaster Mapping System."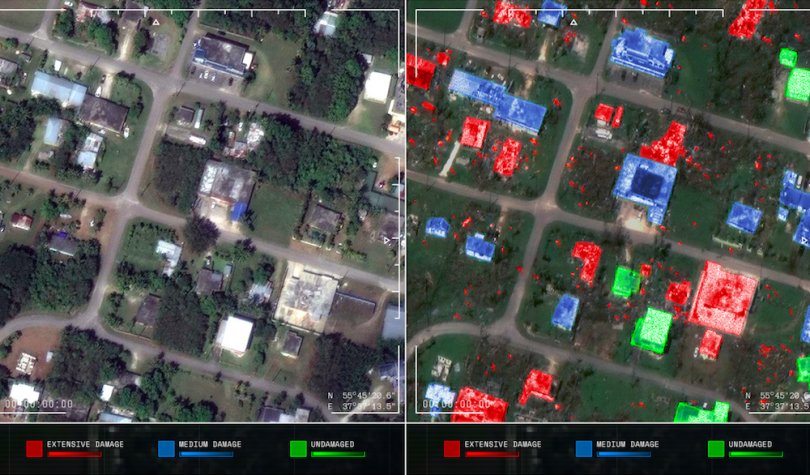 The Hypergiant DMS uses machine learning to scan satellite or drone imaging data and find areas that have been physically impacted by natural disaster. This information can then be used by first responders or disaster relief professionals to assess damages and figure out the areas that are most in need of a response.
"Climate change and the widespread damage that it causes across the globe is an issue that we want to address head on here at Hypergiant," Ben Lamm said in a statement. "Natural disasters are going to become more frequent and more devastating if we don't do something to address the underlying problems that cause climate change."
He continued. "That said, we must also be prepared for when natural disasters do occur. With this new model, we are giving first-responders the tools needed to think strategically and with purpose in the midst of chaos. Their resources are limited, and every minute counts. By giving them access to real-time building assessment data, they can prioritize their efforts and respond with confidence — ultimately saving countless lives as a result."
DMS will be open-source, so other people will be able to build upon the platform. Lamm said his team made that decision because making the technology accessible is more important than keeping it walled off to maximize financial gain.
DMS will be made available through Modzy, an AI platform and model marketplace built by Hypergiant's partner Booz Allen Hamilton. Modzy launched on Monday, with Hypergiant creating some of the first AI models available through the marketplace.
Hypergiant hopes that, through this partnership, it'll be able to provide its DMS software to government organizations and private companies at scale — and as a result, address property damage and potentially save lives.