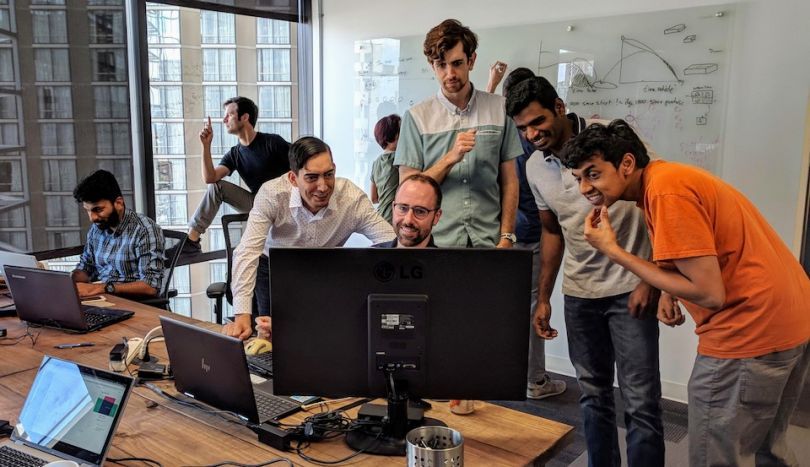 In September, Cerebri AI launched the second version of its customer experience platform Cerebri Values CX (CVX v2). 
Today, it announced $7 million in fresh financing from new investor Arcis Capital Partners along with existing investors.
Soon, it will have even more venture capital to announce, co-founder and CEO Jean Belanger told Built In. For now, however, the startup is focused on the seven customers running pilots of CVX v2 — and seeing strong results, according to Belanger.
The seven pilot companies include some of the country's largest players in wireless networks, telecommunications and insurance, and have 200 million customers among them, Belanger said. For a startup focused on leveraging consumer data to boost revenue for clients, that customer count matters.
Cerebri AI's platform uses a machine learning paradigm called reinforcement learning, in which a machine learning model optimizes its actions based on new and historical data to yield the greatest reward. It analyzes digital customer interaction data and generates up to four "next best actions" for the company trying to make a sale, such as sending a marketing email or reaching out from a call center.
Rather than using consumers' demographic information like age and gender to recommend marketing actions, Cerebri AI's model tracks each consumer individually. This, Belanger said, leads to more lucrative insights. 
"Each person is special," he added. "We've spent the last two generations telling that to our kids, and now we have to deal with it."
Better personalization won't just help companies tailor what marketing they serve customers at what moment, Belanger said. It will help companies ride the rising tide of privacy concerns. 
To illustrate: Plenty of companies barrage potential customers with marketing emails. But as consumers get increasingly sick of unsolicited targeting and communication from companies, that may no longer fly. Companies will have to become more strategic with their communications — without throwing out opportunities to upsell, cross-sell and reduce churn. That means getting much more in tune with when and how consumers want to hear from them.
Cerebri AI works with companies in the financial services, automotive, telecommunications and media, and travel and hospitality industries, it says. Its total funding is $16.4 million, according to Crunchbase, including a $5 million Series A led by M12, Microsoft's venture arm, in 2018.
The company is holding off on a hiring push until after it wraps up its pilot programs and makes another funding announcement in Q1 of 2020, Belanger said. Its hiring strategy after that will focus on balancing Cerebri AI's workforce, which currently is heavy on tech positions and light on sales, marketing and customer success. 
"We're just absolutely thrilled to death with the launch [of CVX v2]," Belanger said. "So the financing today is the first part of getting our balance sheet to look as good as our product."