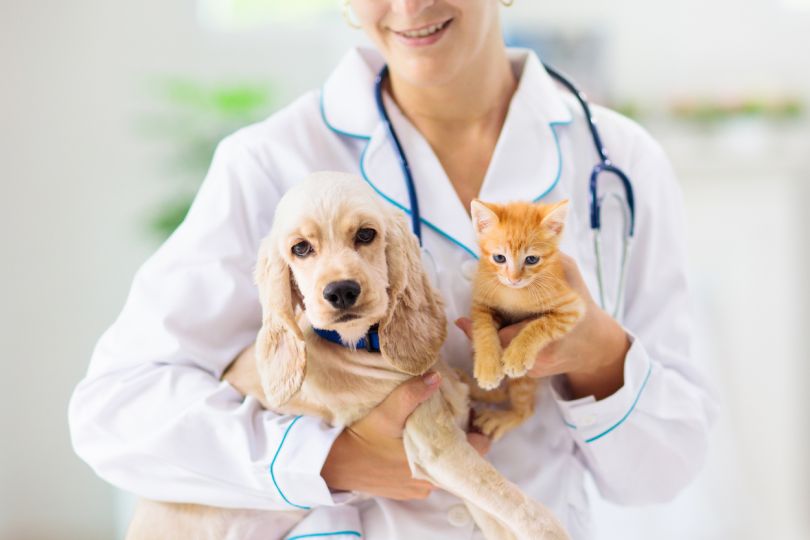 Sixty-eight percent of American households own a pet. Total spending on healthcare for those animals is expected to exceed $16 billion this year, making visits to the vet an important part of pet parenthood. 
TeleVet was created to streamline this vital relationship between pet practitioners and pet parents through seamless communication via texts, emails and video calls on its platform and app. Today, the company announced it closed a $2 million seed funding round.
Going to the vet isn't only stressful for pets and their parents, it's often stressful on the vets, too. In many parts of the country, they might be the only qualified practitioner for hundreds of miles, putting extra pressure on their schedules and personal lives.
"Throughout the veterinarian's day, they spend a lot of their physical and emotional energy caring for pets, so much so that there's not much left for them when they get home. Because of this, some of these veterinarians begin to lose sleep, interact less with their friends and family, and experience depression," TeleVet co-founder and CPO, Price Fallin, said. "These stressors don't make for a great work environment. Our goal as a company is to provide a solution for these veterinarians that helps alleviate these stressors and help even the scales for a better work-life balance."
TeleVet was meant to be integrated into an office's existing workflow, allowing vets to take control of their time and business through virtual two-way communication with clients and appointment scheduling. With partnerships with Embrace pet insurance, and the Vetsource home prescription delivery service, TeleVet also enables telemedicine and digital prescriptions, too.  
The Austin-based company was founded in 2015 and, since then, has raised $2.3 million. The company announced it plans to use this most recent funding to make key hires and invest in its product to meet the needs of its growing user base.